Bridget Cosgrave, Global President Emeritus GTWN, NED Sinch
---
Everyone has experienced the inconvenience of chargers that are incompatible with your mobile phone – and typically when you need one most – with no battery and a conference call starting in five minutes! Add to that the pile of cables and miscellaneous e-waste accumulated from every digital device you have ever bought, that now needs to be taken to a dedicated e-waste collection point, which you never have the time, nor the incentive to visit.
Well, as a former Deputy Director General of ETSI – the European Telecommunications Standards Institute – I developed a deep appreciation of the usefulness of standards to drive co-ordination between manufacturers and operators in the digital tech sector, in the pursuit of improving user experience and customer satisfaction. Hence my enthusiasm when the European Commission threw down the gauntlet to the tech industry to tackle the growing amount of e-waste from equipment chargers.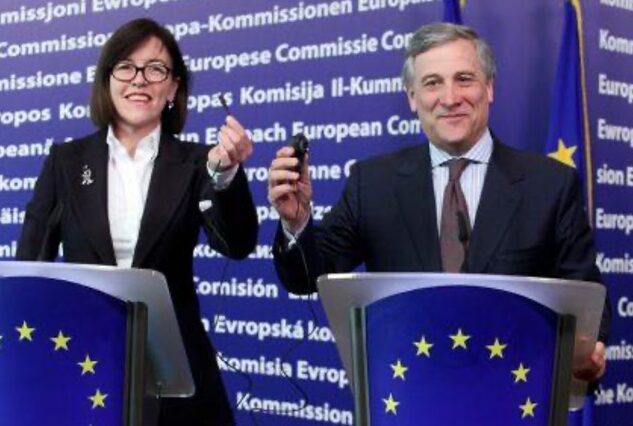 I am very proud of the fact, that as Director General of DIGITAL EUROPE, working with our members from the equipment manufacturing sector, we managed to meet the challenge of then Commissioner for EU Industry and Entrepreneurship, Antonio Tajani and present on 8 February 2011, a universal phone charger to simplify the life of European consumers.
Therefore it is satisfying to see (albeit more than a decade later!) that on 7 June 2022 the EU mandated all small and medium sized portable devices must be equipped with a USB-C charging port by the autumn of 2024. Laptops will be included under the new rule in 2027. Unbundling will also be mandatory: chargers will no longer come with new phones but will be purchased separately, if needed, when you buy a new phone. The EU stated that this new law is part of a broader effort to make electronic products more sustainable, to reduce e-waste and bring benefits to consumers.1
Discussions around a common charger began as far back as 2009, and many manufacturers, seeing the 'writing on the wall' voluntarily aligned their production with the new rule. As a result, more than 30 different models of charger have been reduced to just three: the new standard USB-C, the mini-USB, and Apple's Lightning charger.
While Apple has criticised the move, arguing that regulation will stifle innovation, the new rules mean that it has had to add USB-C charging capabilities to its next generation phones, showing the power of regulation to bring about industry change and promote sustainability, even beyond EU's borders.
It is clear that demands for ESG accountability of digital tech companies is driving the move to global standards and reduction of e-waste. We need to all work to drive this trend further and deeper into the industry, to reduce our environmental footprint and fulfil our ESG commitments.
1 This law came into effect on 28 December 2022, meaning that new phones sold in the European Union — including future iPhones — will have to use USB-C for wired charging on December 28th, 2024.
---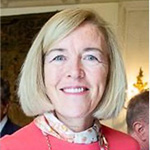 Bridget Cosgrave is active in corporate governance and European public affairs across the EMEA region from her base in Brussels. She is currently non-executive director at SINCH ab www.sinch.com and advisor to SOPRA STERIA www.soprasteria.com. With an track record as a successful CEO of a 1BnEUR company, BICS www.bics.com, as an elected official of a global standards body www.etsi.org and as a former corporate development executive and investment banker, Bridget is comfortable working alongside CEOs of publicly quoted and private-equity owned companies, finding business growth in technology transition and regulatory compliance. Fluent in French, Bridget is dual Irish/Canadian and a graduate of Queen's University in Canada, London Business School, and the World Maritime University.