by Gema Estbean Garrido Global VP, Knowledge Networks, and Member of the Disruptive Council Telefonica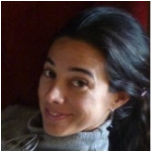 Mosiri Cabezas Ceballos Global VP Digital Transformation and Business Acceleration Telefonica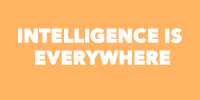 The world is becoming increasingly mobile and connected. From watches to jewellery, smartphones of all sizes, phablets, tablets, laptops, desktop computers… all feature sensors, screens and chipsets. All of these devices are enabling an almost infinite computing capacity which is no longer restricted to specialised sites, such as data centres; it is ubiquitous.
In this review of current technological trends, we want to focus on those major new technologies and applications which on the one hand, are having an enormous impact on "the digital age" we are all beginning to experience, ; and on the other hand, will cause major disruption in many industries which adopt them. They will even change society as a whole. The first group includes the so-called Internet of Things (IoT), as well as Big Data, Software-Web-Cloud; the second group includes 3D Printing and Smart Machines (the latter being a term coined by Gartner to describe "digital robotics").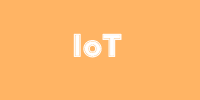 The Internet of things, places, people and information (which Cisco refers to as the Internet of Everything) will bring together people, processes, data, and things to make networked connections more relevant and valuable. IoT presents private and public sector organisations with an unprecedented opportunity to drive new sources of value — including the potential to automate many manual processes. The most value will come to those organisations which focus on improving their data capabilities (integration, automation, and analysis) and overall process agility — not to those who simply connect the most devices to the network. Success requires new workforce skills, effective team work between IT and OT, an extended partner ecosystem, and a platform approach.
Examples of potential benefits include improvements in the management of cities (a potential saving of up to 62% in energy costs for public lighting) and the monetisation of things that were previously unimaginable. For example the ability to pay-per-use for a number of services (such as insurance or parking etc.). Other possibilities include improved operational management, for example, by embedding sensors which streamline maintenance during the construction of a building.
IoT will enable everything from the remote control of assets, or telemedicine. This in turn will lead to great advances being made in health management. In addition, we will see many more improvements and efficiencies in business processes simply through millions of people and things being connected to the Internet.
A good example is ThyssenKrupp Elevators, whose CEO, has spoken about how the sensorisation of the firm's lifts has meant a disruptive change for the company: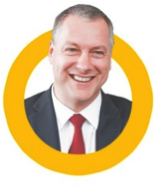 "We wanted to go beyond the industry standard of preventative maintenance, to offer predictive and even pre-emptive maintenance, so we can guarantee a higher uptime percentage on our elevators."
"Now, the elevators can actually teach technicians how to fix them" Over the past two to three years, we have seen many investments made by technology manufacturers in acquisitions, alliances and research and development, in preparation for the demand for IoT. For example, the acquisition of Nest by Google for $3.2 billion.
During 2014, the "hottest" sector for investment was "wearables"; with the 10 largest investments in this sector totalling $1 billion (Misfit, Jawbone, Thync, Quanttus, Ineda…). Companies such as Qualcomm, Intel and Cisco, through their venture capital vehicles, were the most active in this space.
The automotive industry has also been an early investor in IoT capability. Investment by the automotive sector in this area has increased fourfold since 2009. Examples of IoT based companies and applications include automatic management of fleets (Telogis, Airbiquity), Smart Parking (Streetline, Parko), advanced navigators, and self-driving or accident prevention technologies.
At the CES held in Las Vegas in January 2015, the impact of this explosion of connected technologies became clear through the many announcements of new IoT enabled devices. Samsung's President and CEO, Boo-Keun Yoon, raised the possibility of a new type of device connected to the Internet: a "smart" office chair which heats up automatically when it notices that the user has entered the room and feels cold.
Samsung has not yet announced whether it actually intends to develop smart office furniture like this. However this example demonstrates how seriously the world's largest electronics manufacturers are treating the concept of the Internet of Things. Samsung already manufactures TVs, ovens and many other devices that are connected to the Internet, but according to Yoon's predictions, by 2017, 90% of its equipment will be connected to the Internet and by 2020 all of it will. Cisco calculates that that year, there will be 50 billion devices connected to the Internet. According to Cisco, over the next decade, the Internet of Things will generate $19 trillion from both profits and cost savings for companies.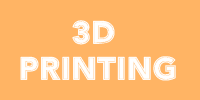 Many people have only just started to take notice of 3D technology, but it is actually twenty-five years since 3D printing technology was developed. But now we are really starting to see this disruptive technology begin to flourish.
There are two clearly differentiated markets for 3D printing. Until now 3D printing has been seen as something of a niche market. Many analysts have estimated that only about 1% of consumers will adopt it. Current 3D printers for the consumer market are based on low-cost extrusion technology, cost $500-$1,000 and are designed for advanced users or "prosumers" who want to create their own objects. However, this situation is likely to change, with HP's recent announcements of their plans to develop a suite of applications for families, professionals, gamers and beyond.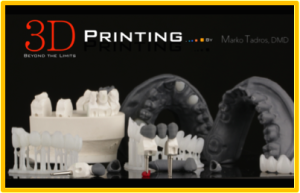 The second market for 3D technology is In a business environment, where the technology allows unique products to be created for customers in a scalable manner. This process can incorporate co-creation with the customers themselves: – for example in medical devices and dental products. The use of 3D printers to replace parts makes it possible to reduce inventory, storage and stocking for certain companies. It can also extend the life of certain products, as parts can be replicated by 3D printers.
According to Gartner, this market will experience cumulative compound growth in revenues of 81.9% between 2012 and 2017 because 3D printing:
• enables a faster development process and prototype products to be infinitely more agile;
• enables a huge reduction in costs associated with the above; • reduces the need for training of specialised personnel; and
• accelerates the innovation process, making it possible to create parts that were previously complicated, costly or impossible to generate in the production chain.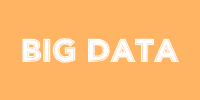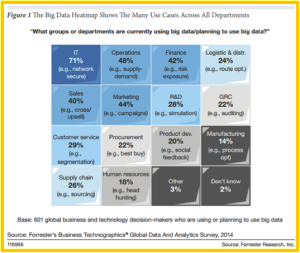 It is clear that the huge amounts of data being generated by the knowledge economy is now seen by many companies as a new and powerful resource that is there to be captured and used to advantage.
While big data first became the 'next big thing' about three or four years ago, it is interesting to see how this new market is progressing today. According to Gartner, the market has moved beyond the initial concept stage and is becoming more focussed on applying data analysis to enable more efficient business practices. Of companies those surveyed by Gartner in 2013, 64% had already invested in big data or were planning to do so, whereas just 8% had put the technology into production. This is to say that we are still just at the outset. And we are becoming aware of an important parameter associated with big data: the need to ensure the security of these trillions of data that are becoming more and more valuable.
In addition, it is becoming possible to contextualise big data through the use of new business analysis systems. So from the data, we can work out the answers to the questions of who, what, when, how and why.
The relevance of understanding the context of data is growing and is extremely important for businesses and the user experiences of the future. By knowing where our customers are, what they need, what they use and how they do it, we will be able to interact with them automatically (through an automatic personal assistant) or immediately, through a human-interactive service.
Unlike the traditional data warehouse and business intelligence approaches aimed mainly at improving decision-making, big data also enables in-depth knowledge of the business and how to optimise it. Examples include the automation and even redesigning of processes based on the results obtained from analysis in:
• marketing and sales growth
• improvements in operating and financial performance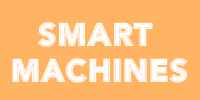 Gartner calls the "smart machines". This term refers not only to robotics and artificial intelligence as we have always known them, but also to new elements including natural language processes, analytical techniques, semantic and advanced searches and advanced representation techniques. These techniques will enable machines to understand problems and contextualise them, to emulate human responses to questions in natural-sounding language. They will also enable machines to optimise the allocation of resources, take decisions by using probabilistic models, predicting future status, and learning.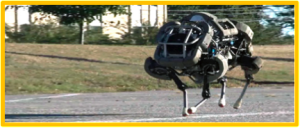 According to Gartner, by 2018:
• smart machines will be capable of managing 10% of the workforce, acting as intermediaries between organisations and workers.
• 30% of our interactions with technology will be conversations with smart machines (eg Siri).
• at least one smart machine manufacturer will have been reported to authorities because one of its products has taken a negligent or illegal decision.
• at least one advanced economy will have developed a legal and ethical framework for smart machines.
• and by 2020, four out of 10 high-performance workers will use clones to increase their productivity in certain tasks.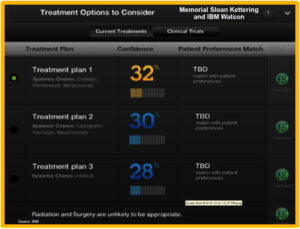 What the renowned gem of German expressionist cinema of 1927, Metropolis, foretold is already here. In this film set in 2026, Rotwang's anthropomorphic robot supplants the personality of one of the main characters, Maria. This is now a possibility.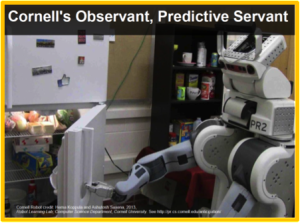 This development triggers a number of additional questions which will be brought increasingly into the spotlight, such as the legal and ethical framework s that would' apply to the "decisions" taken by a machine, especially if these could potentially damage society or break the law. The potential of smart machines will also involve radical changes in the area of user experience and machineuser interfaces, that are nowadays far richer than ever. The London Business School has called this the "Post–Knowledge Era", where two out of every three jobs will involve non-routine or knowledge-based tasks. So adding smart machines to this equation will have an increasing impact, through either increasing the power of the self, the "I", or by replacing human actors with smart machines in a number of different tasks.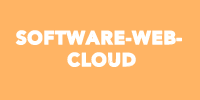 Underpinning all of the above technological developments are some implicit enabling factors. These are technologies that permit agility, the reallocation of resources in a virtual and dynamic manner and business logic and which enable the customer's needs to be prioritised.
These new technological paradigms are cloud, software and web. They are based on distributed databases, layered service interfaces, agility in iteration and development, and other components related to service. In this new environment, we will no longer use concepts such as Java or .NET We will instead embrace others like Python, Ruby and Node.js.
Virtualisation of networks is already happening, and it is enabling us to control all the layers of our networks and services through software defined elements. This is true not only in the world of IT but also in telecommunications. Key to this digital future is the Internet platform that enables these elements to be much more agile, innovative and iterative. In short, digitalisation is not only impacting all areas of business, but most of society as well. This process is unstoppable; the new digital technologies which are now becoming generally available to consumers, are also enabling innovation to occur in ever faster cycles. Let us all enjoy the many benefits of this new digital world!
Authors' note: This article is principally extracted from Gartner Symposium ITXpo Barcelona Nov'1. Sources used: Gartner, Forrester, Ovum, Analysis Mason, Business Insider, HP, Cisco, Wikipedia.