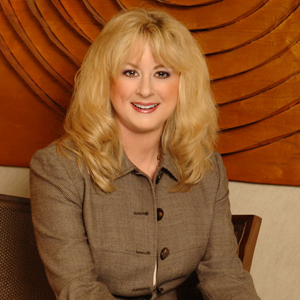 by Michele Merrell, Vice President Global Marketing and Communications, CSPI and GTWN President for the US
As we convene for the 2015 Mobile World Congress in Barcelona, we once again meet at an extraordinary time in the mobile industry. Technology that was once seen as only science fiction in the movies continues to be our reality of today, and continues to rapidly transform our world. Indeed, if the technology has been visualized, it is quite possible that it already has been, or will be built. Traditional mobile industry boundaries and geographies are disappearing and the entire world of instantaneous communications continues converging. We are seeing a future where there is a predicted 30% increase in connected things – from appliances to cars – globally, from a 2014 statistic of 4.9 billion connected devices to 25 billion by 2020. This is supported by worldwide smart phone sales, which tipped 1.3 billion sold in 2014 – which equates to 3.5 million every day, or 148,400 sold every hour (Source: IDC, Smartphone Marketshare Q3 2014).
From a U.S. perspective, the U.S. wireless industry continues to lead the world with superior networks and investment, and it also provides consumers with tremendous choice and value. Take a look at the facts that clearly show our vibrant and competitive mobile industry in the U.S. that must continue to meet the challenges of meeting exponentially increasing consumer demand.
• Currently, over 97% of U.S. consumers have a choice of at least three operators and U.S. wireless penetration exceeds 104% (CTIA Wireless Indices, 2014).
• 90% of households in the U.S. are 35% wireless and 16% mostly wireless. This means four out of every 10 adults live in a wireless only household.
• U.S. mobile data usage doubled from 2012 to 2013, and will increase by 650% by 2018 (Cisco VNI Mobile Forecasts).
• Every day, more than 8.8 billion MB of data is used in America.
• Reaching $50 billion in 2014, mobile payments in the U.S. are expected to increase to $142 billion by 2019. These mCommerce payments made via apps and mobile websites will account for $91 billion of the total mobile financial transactions in 2019, while peer-topeer payments will represent $17 billion. (Source: Forrester Research, US Mobile Payments Forecast, 2014 to 2019, November 17, 2014).
One of the biggest challenges, which also present a significant growth opportunity for the mobile industry, is that consumers continue to be consumed with connectivity and speed of their devices. As the mobile ecosystem continues to expand, this coupled with demand for highbandwidth applications and services such as gaming and videos, keeps the pressure on the availability and quality of broadband connectivity. This has implications for the U.S. operators, who will have to continue pursuing technological advances to handle demand, as well as long-term spectrum availability and efficiency issues to assure continued mobile broadband momentum.
Mobile device security will also be a continued area of focus for the mobile industry. There are increased risks of hacking and malware as device adoption continues at a rapid rate, including the increased popularity of bring-your-owndevice (BYOD) in the workplace. These trends could exacerbate the potential exposure to critical company data using malware or other hacking techniques. Reducing the vulnerability of mobile devices to hacking, including embedded anti-malware software into devices and enhanced authentication features, will be a key priority for device manufacturers and wireless operators.
In 2014, we moved further toward a cashless society, and mobile payments technology will continue to gain traction going forward and will eventually result in a further decline of conventional retail banking. As the market for U.S. mobile payments continues to expand from $52 billion in 2014 to an estimate $142 billion by 2019, consumers are constantly looking for increased speed and ease of use. It is inevitable that Google and Apple will become major players in core retail banking, either directly or through joint ventures, as they both own a strong channel direct to consumers. Moving toward a completely mobile/digital banking solution with a SaaS solution in the cloud, where physical bank branch offices are less important is now a reality.
The U.S. mobile industry competitive landscape is highly concentrated where four of the largest operators generate about 80 percent of industry revenue including AT&T, Verizon, T-Mobile and Sprint. All four are under relatively new leadership with seasoned mobile industry veterans, with John Stratton at the helm of Verizon as of February 2015, Sprint under Marcelo Claure as of August 2014, Glen Lurie heading up AT&T Mobility in the same timeframe, and T-Mobile under the leadership of John Legere as of September 2012. All four are extraordinary leaders in the mobile industry and are relentlessly focused on delivering value for their customers. Heighten competition continues to drive more pricing options available, and this will result in better value for consumers in the U.S. market as the operators continue launching advertising campaigns with retaliatory data pricing against one another. M&A activity will still be at the forefront as a growing number of smaller wireless operators continue to struggle to compete against the larger national operators that are able to scale their networks and engage each other in aggressive price wars and expensive advertising campaigns. Increasing demand for data services, as well as the quality of the network that provides it, is becoming the differentiating point in the marketplace. To meet this demand, the wireless operators are working toward continued improvement of their networks' data services, with an end goal of a better customer experience. In the end, building customer loyalty and holding significant churn rates down will be paramount to the success of these operators. And on top of this, the debate on Net Neutrality continues. The controversial regulatory and legal battles going on in the U.S. around this will continue into the foreseeable future as the FCC pushes its mandate for increasingly faster speeds and mobile internet access for all consumers anytime and anywhere. In the midst of all this continued change, Americans are able to enjoy the world's best mobile industry – from networks to devices to apps. It will be interesting a year from now, to see where these four mobile industry giants – led by Stratton, Claure, Lurie and Legere – have taken their companies, and how the mobile landscape in the U.S. continues to reshape itself. The vibrancy of the mobile industry, its importance to our economy and our future, and the need for our global marketplace to be a competitive and robust one helps promote competition, fosters the growth of new technology, and brings these opportunities to the entire world. It is attracting the attention of not only new companies, and workers and investors in the mobile space, but is now expanding into other industries as well. Growth in the mobile industry will continue to spread and to change. The mobile industry has been and will continue to be at the center of the innovation universe as it continues to grow and expand.
As well as VP, Global Marketing and Communications for CSPI, Michele is also President of Merrell Consulting Group, a global marketing and corporate communications consultancy focused on the mobile and technology industries. Formerly, she was a senior-level executive for Brightstar Corp, a $6.8 billion global leader in wireless distribution, manufacturing and supply chain solutions. She has also held other senior level positions in the mobile telecommunications industry. She has received many awards and recognition over her career, including the 2014 Florida Achievement Award from the Florida Commission on the Status of Women, while in 2013 she was named by the Diversity Journal as a recipient of their "Woman Worth Watching" award. Michele is a member of the Board of Directors for Cable Bahamas, a publicly held telecommunications company headquartered in Nassau, Bahamas, with operations in the United States. She is also the North American Regional President of the GTWN.