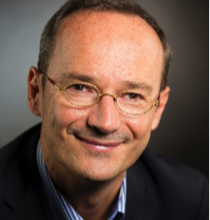 Thierry Gadou, Chairman and CEO, SES-Imagotag
The next major digital battle will play out in the retail sector, which will offer telecommunications and mobile service providers many amazing business opportunities. Where once retail was purely bricks and mortar, and then it also became virtual thanks to the Internet, we are now entering an era which we can describe as truly "omnichannel".
Consumers love shopping in stores, but they also demand the comfort and convenience of the Internet. The retailers that will come out on top will be the ones that embrace digital transformation and can offer consumers the best of both worlds, digital and physical, in one seamless service.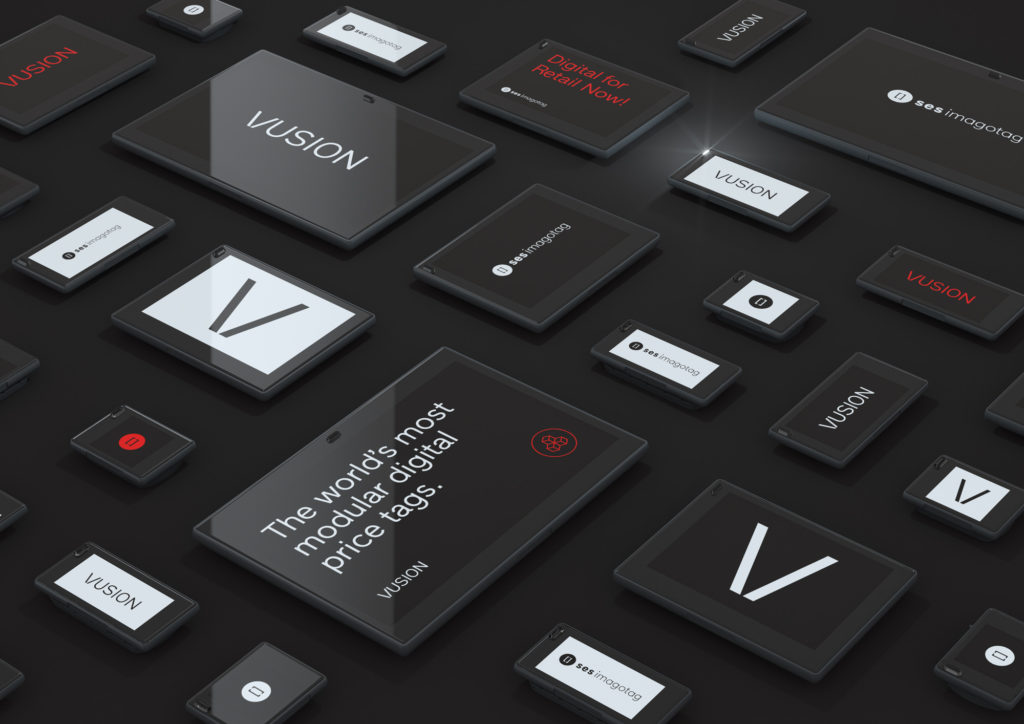 At present digital services typically only cover retailers' mobile websites and e-commerce sites, with no direct connection to their physical stores. And yet retailers are sitting on a potential digital gold mine: their stores! In future, each store will have its own mobile site to bring digital services to the store and promote targeted offers tailored to the store's speci c context (inventory, business hours, climate, sales, etc.).
SES-imagotag is leveraging its in-depth knowledge of the retail sector and its tailored digital retail solutions to address these market opportunities. There are a number of ways that the mobile telecom industry can take advantage of these opportunities and partner with SES-imagotag in such areas as:
WI-FI CONNECTIVITY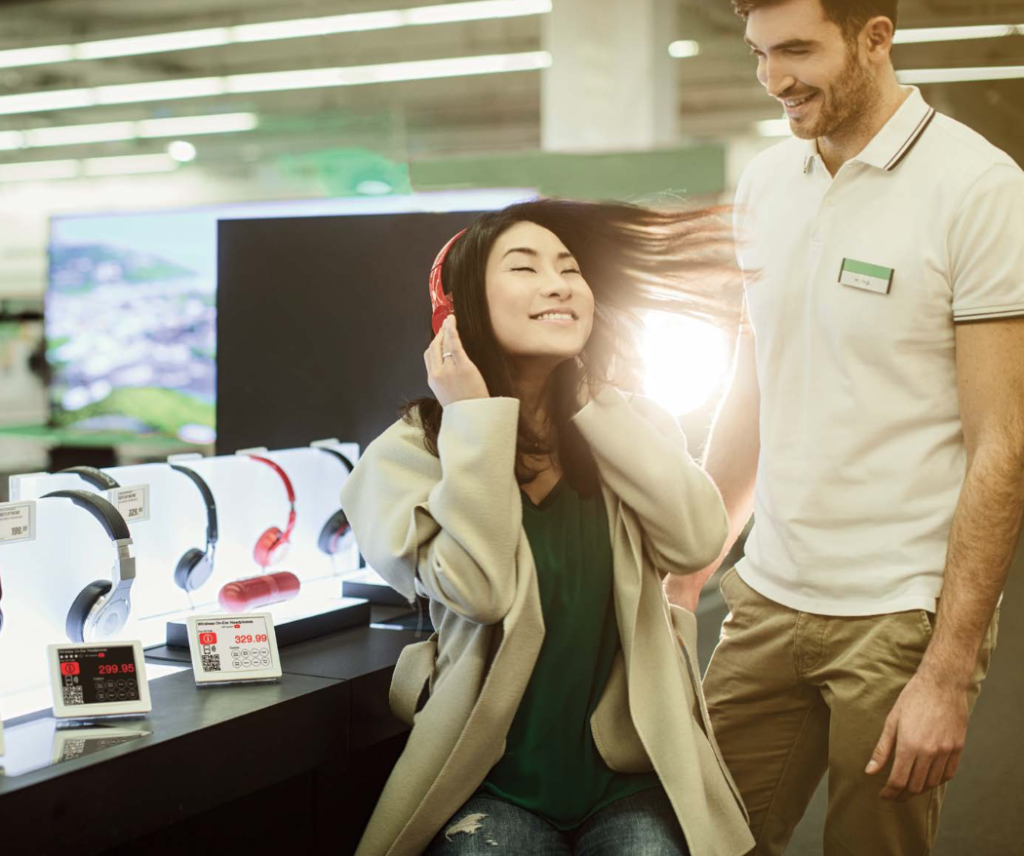 The new retail environments will provide multiple business opportunities for mobile operators. retail stores will need mobile industry partners to provide the in-store infrastructure for Wi-Fi connectivity. As soon as customers enter the store, they will become connected into the interactive retail environment that can better identify, know, serve and communicate with customers.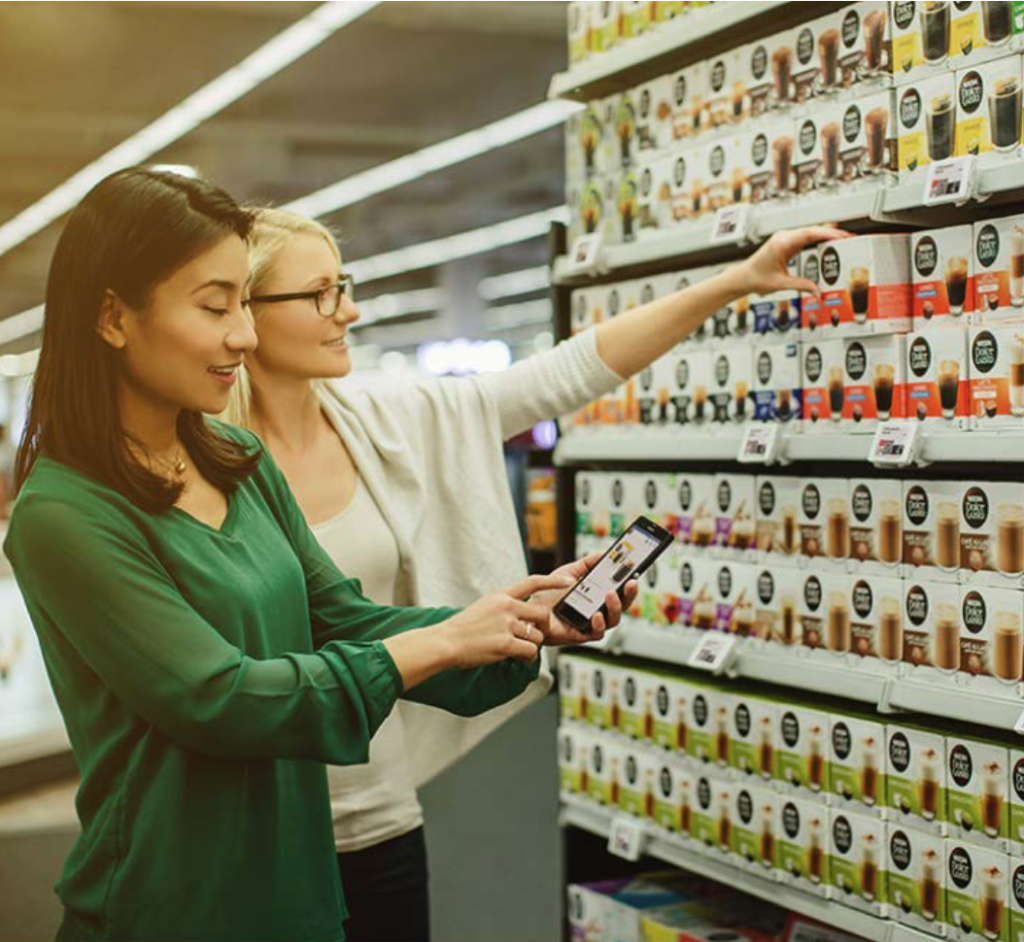 NFC APPLICATIONS
Enhancing responsiveness, precision and quality by digitizing and automating price displays in the aisles is now imperative for retailers. Labels are an under- utilised asset. Labels are no longer just a simple, passive mechanism for displaying prices. They play a much bigger role in giving information to customers. They are "micro web pages" that display essential data like consumer ratings, in-store or online availability, related products and promotional information. HD color digital labels (at least 2.6 inches in size) are extremely effective advertising tools, positioned in front of every product in the store and remotely actionable. These wireless interactive graphical displays speak directly to the consumer at the shelf, at the precise moment of purchase. They can display a logo, a "call to action" message, a Qr code, etc. and there are no limits on content they can communicate to consumers' smartphones via a simple NFC tap or QR code scan. Because shoppers are identified, it is also easy to contact them again after they visit a store.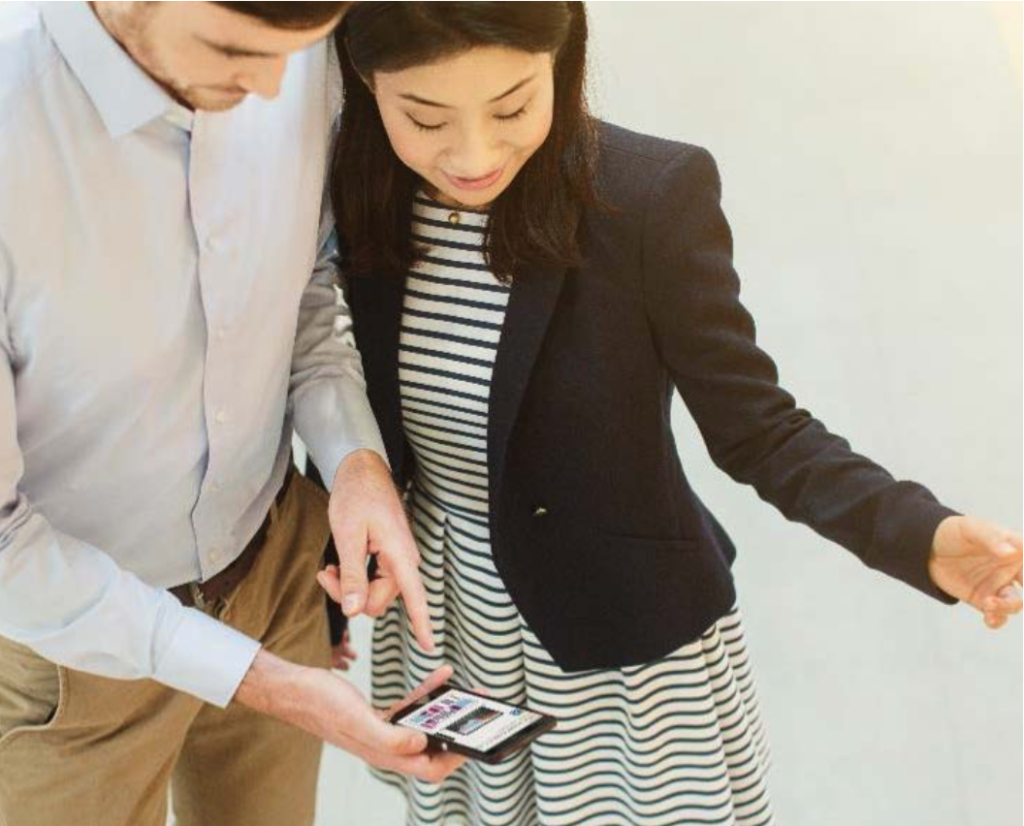 INTEGRATING MOBILE SYSTEMS
Retailers will need to integrate and automate a range of their in-house systems, providing a range of opportunities for mobile operators. For example, mobile pay systems can be integrated into the SES- imagotag retail solution. As the Internet of Things continues to revolutionise physical stores, retailers will need partners who can provide always-on, ultra- connected spaces that promote ultra-powerful omnichannel retail services. Retailers will need systems that enable them to know in real time which products are (or are not) on shelves or which customers are in the store and what they are looking for.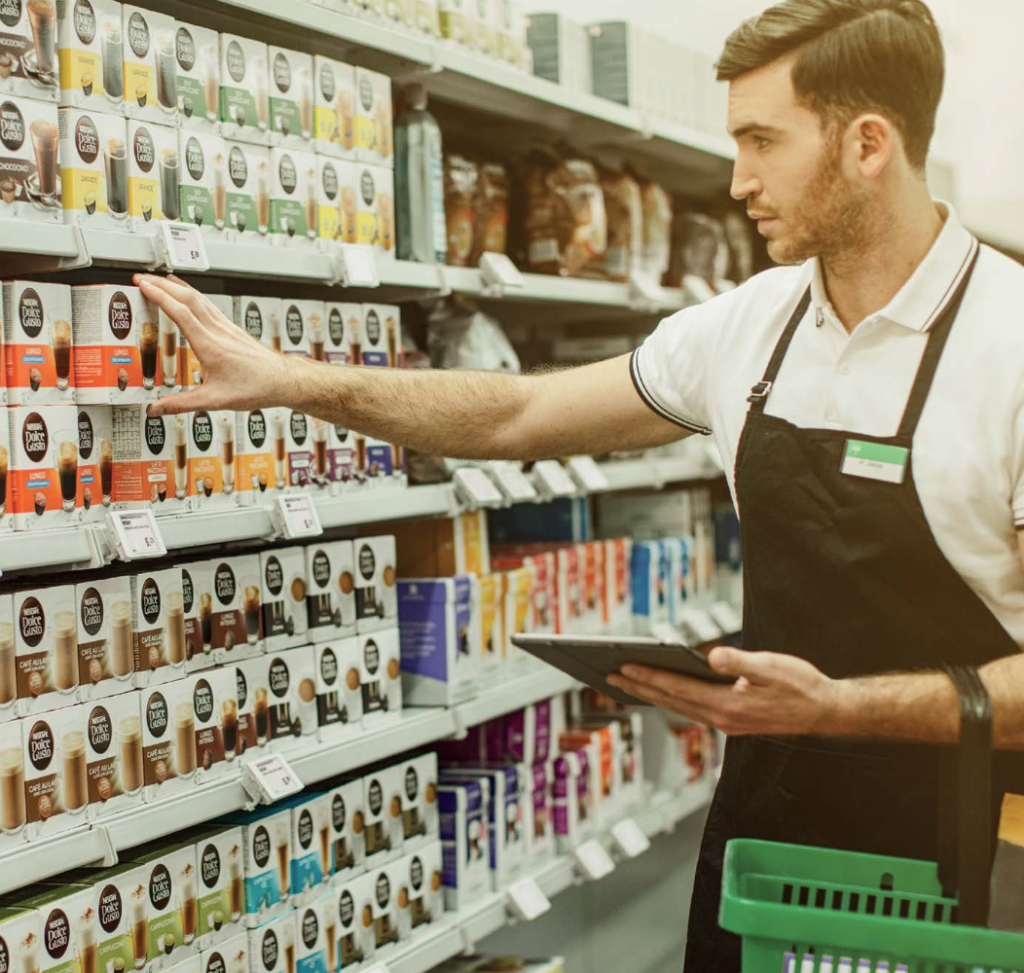 B2B PARTNER FOR CLOUD-BASED SOLUTIONS
Retailers need tech partners who can enable accurate management of store inventory and on-shelf availability. By partnering with a cloud-based solutions provider, stores will be able to signi cantly reduce stock- outs, waste, personnel costs and overstock. Sales per square foot will be maximized through ongoing analysis and optimization of assortments, merchandising and restocking. The geolocation function built into SES-imagotag digital price tags, for example, makes it possible to check the exact location of each product and the number of facings at any time. Using the resulting real planograms (realograms), by enabling them to focus on managers can optimize the restocking and tidying the sales value added of store personnel floor.
BIG DATA ANALYTICS
Customer data allows valuable shopper analytics based on a 360° view of customers. The "Digital Store" platform becomes a valuable source of data about in-store shopper behaviours – a considerable amount of information gathered at crucial moments in the customer relationship (trips to the store). This consumer data can then be compared with all the other data the brand collected online to form a true 360° customer pro le. Retailers have begun painting a picture of their customers with CRM solutions. The influx of data from customer loyalty cards, cash registers, web behaviours and digital messages has led to the consolidation of this information in a DMP (digital marketing platform).
This information can be enhanced with two key pieces of information: store visits and products looked at in the store, even before they are purchased. Combining all this information is what enables retailers to create a 360° profile of their customers so they can serve them better.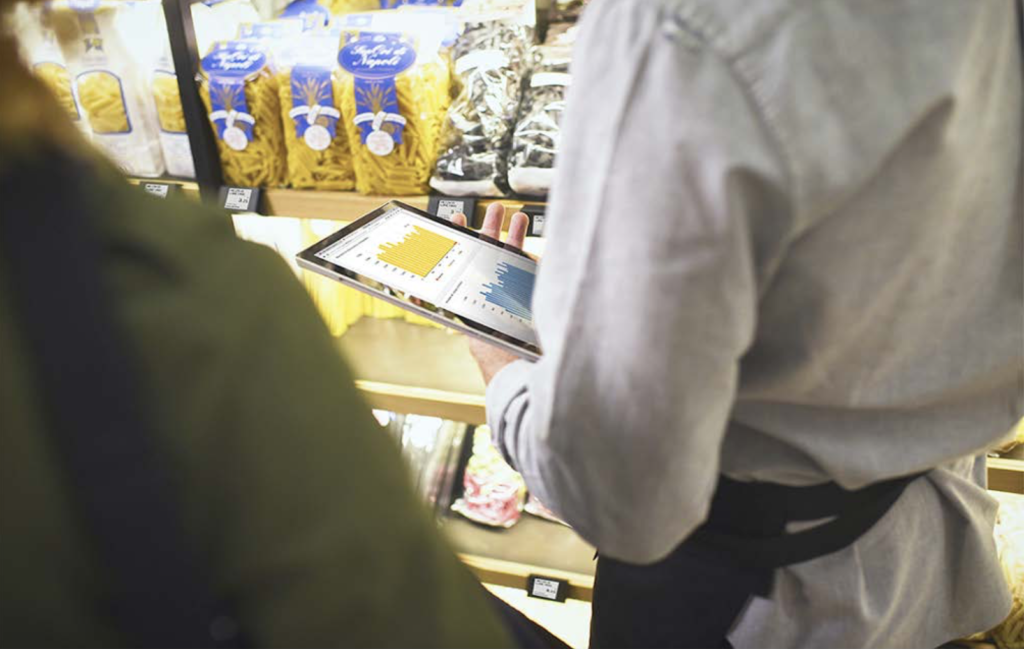 WEB DESIGN AND INTEGRATION, SOCIAL MEDIA MARKETING
Retailers can also leverage "web- to-shelf" by harnessing Google at physical stores. The majority of Google searches are now mobile. This is a tremendous opportunity for bricks and mortar retailers: by listing their products with information about price, availability and location, stores can finally attract consumers in their neighbourhood who are looking online for a particular product or service.
In summary, the new age of omnichannel retail will provide the digital tech sector, and in particular mobile carriers and service providers, with a vast range of business and partnership opportunities. SES-imagotag, the number one solution provider in electronic shelf labelling and digital signage, is ready to work with partners on both sides of this equation, to help bring about this new and exciting era of retail.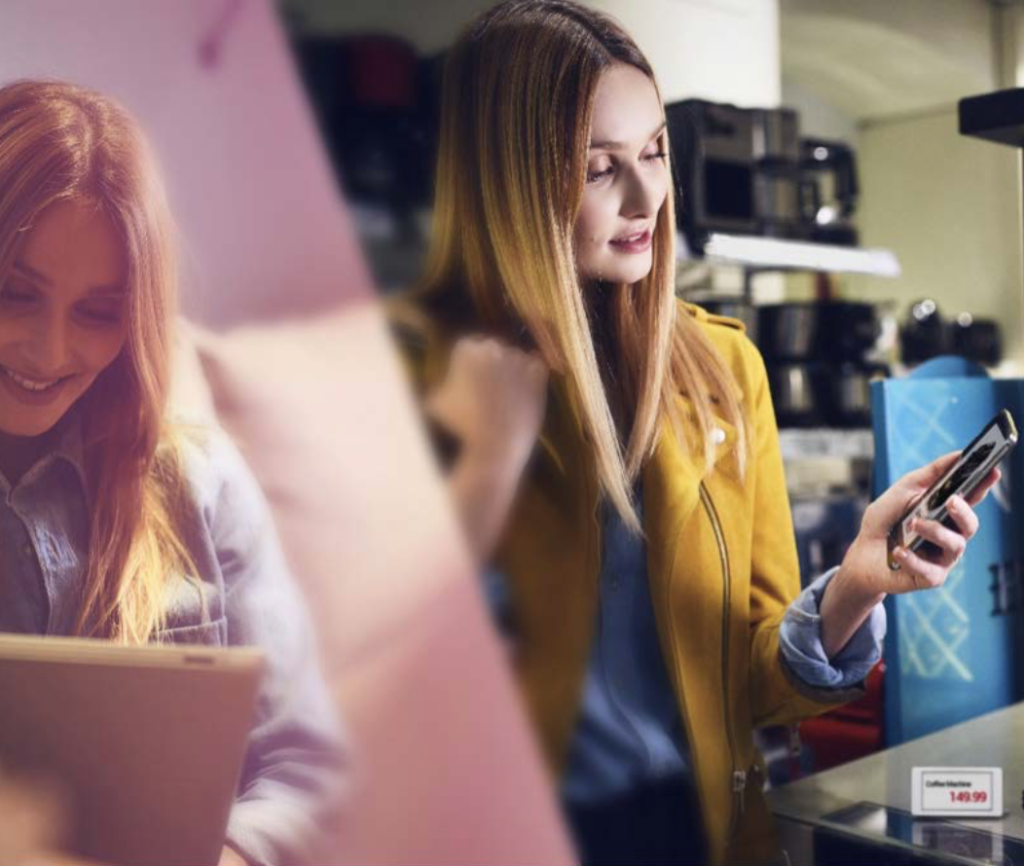 "Thanks to digital, physical stores will once again become the most powerful driver of profitable growth for retailers." –

Régis Schultz, President of Monoprix
---
SES-imagotag: creating digital value in physical stores
For 25 years, SES-imagotag has been the trusted partner of retailers in using digital technology in stores. SES-imagotag, the worldwide leader in smart digital labels and shelf automation, has developed a comprehensive IoT and digital platform that delivers an array of services to retailers. The SES-imagotag solutions enable them to connect and fully digitize stores; automate low-value-added processes; better understand, inform and serve customers; generate quality information to continuously optimize floor inventory; prevent stock-outs and waste; and create an omnichannel service that builds loyalty and meets emerging consumer expectations.
Thierry Gadou is Chairman and CEO of SES-imagotag. Mr. Gadou serves as a Managing Partner and Member of Investment Committee at NexTFund Capital.
GTWN Founding President Candace Johnson is a Member of the Board of SES-Imagotag