Gema Esteban Garrido, Global Head of ESG, IG4Capital
It is undeniable that one of the key current trends is sustainability. Far from being just a marketing campaign, today sustainability is intimately linked to business strategy, consumer behaviour and capital deployment.
Consumers now expect brands to take a stand on societal issues. Younger generations are buying with an eye towards environmental and social drivers. 72% of Gen Zs consider a company's purpose when deciding what to buy.1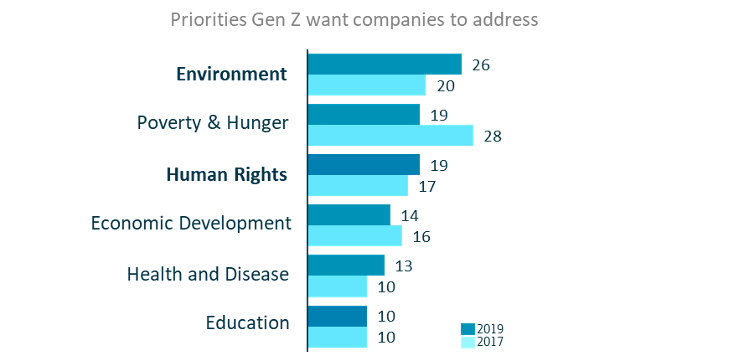 Greta Thunberg's global fight against climate change, coupled with the impact of Extinction Rebellion2 and the David Attenborough's BBC series "A Life on Our Planet"3 have together created a global movement of climate activism. During 2020, according to The Guardian, NGOs report fourfold increases in investments in carbon-reducing projects in developing countries.
During 2020 we all have witnessed many natural disasters as a result of climate change. These events include unusually fierce bushfires in Australia due to prolonged droughts around the country; flash floods in Indonesia; continued Amazon deforestation; swarms of locusts in Asia,-East Africa,-India,-Middle East as a result of the increase in temperature; cyclone Amphan, which was classified as one of the most powerful, deadly tropical cyclones ever to impact Bangladesh and India; as well as fires which burned more than four million acres across California, about doubling the previous record of nearly two million acres set in 2018. The world has started to wake up and climate activism is becoming a new reality.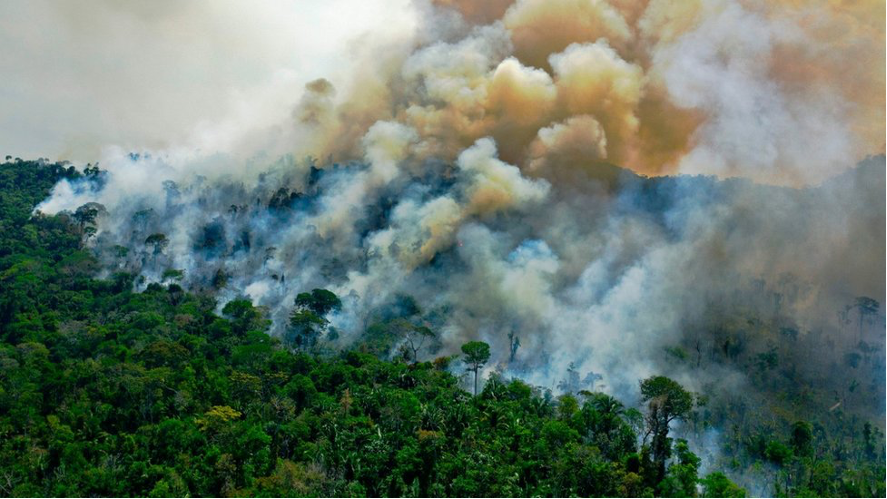 Such social revolution has become a focus of companies not only because of the change in their customers' behaviour, but also in the attitude of their potential employees. According to the 2020 Edelman Trust Barometer, which measures the change in societal and cultural values, 79% of adults would consider a company's mission and purpose before applying for a job and 56% of them would consider that company culture is more important than salary when it comes to being satisfied at work.4
And of course, investors are paying very close attention to what is happening around them and changing social trends and taking decisions accordingly. In the financial world sustainability is now best known as ESG investing (which stands for Environmental, Social and Governance). ESG is a strategic approach where a company explicitly acknowledges the relevance of the risk and opportunities linked to Environmental, Social and Governance factors which impact the long term returns of an asset or a company.
Investor groups are putting increasing pressure on companies in relation to their performance against longer term ESG factors. Impact investment, a term first coined by the Rockefeller Group in 2007, refers to the creation of a quantifiable impact that delivers both societal and financial returns. A new breed of investor is redefining the parameters of the capital markets. This kind of investor is not only driven by profit, but is mission driven and seeks to shape a better world to leave behind to the next generation. Sustainability-related investment already accounts for more than 43% of total managed assets in the world. This trend is only set to rise, with the likes of mainstream investment houses such as Bain Capital, BlackRock, Credit Suisse, Goldman Sachs and JPMorgan Chase, alongside smaller firms and entrepreneurs, all having business and investment strategies that are geared towards both profit and purpose.
This shows a clear recognition by both investors and companies alike that it is in their best interests to address all of the negative global megatrends impacting society, which will over time create drag on global economic prosperity. This is because basic inputs such as energy, water or land are scarce and expensive and need to be managed carefully, while the prevalence of health and income inequality will lead to increasing instability.
Technology and ESG
There is a clear intersection between technology and sustainability. Both trends are intertwined and each fuels the other. AI, IoT and 5G are technologies that drive business efficiency which may contribute to reductions in energy consumption and therefore fewer CO2 emissions. As an example, Telefónica, the Spanish telecom operator claims there is a potential saving of 20% of water from the application of IoT in agriculture, as well as 30% savings in street lighting or 23% from using big data applied to energy efficiency.5
The next generation is now becoming aware of the important relationship between technology and sustainability. Girls are also getting involved in addressing climate change through the application of technology coupled with social activism. This is often referred to as the Greta Thunberg effect.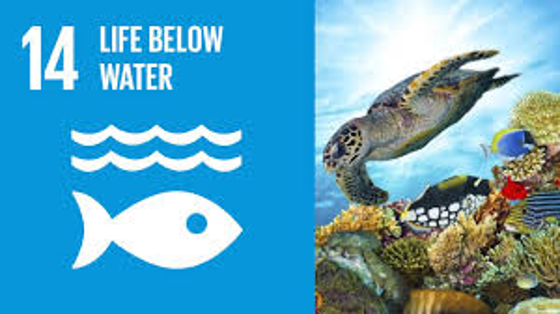 For example, in the U.K., a programme called FutureMakers6, created by Sage Foundation, teaches young people how they can use Artificial Intelligence (AI) to solve social problems that matter to them. Within the programme, which is committed to gender balance, two girls, Jenatie Ganesharajah and Stacy D'Souza, have come up with object recognition software to catalogue marine life, to contribute to achieving the United Nations Sustainable Development Goal #14. The girls realised that 3 billion people around the world depend on marine and coastal diversity for their source of protein, and that many fish species were being rapidly depleted through uncontrolled fishing. They used image recognition of different fish to develop a publicly available catalogue of marine species. The software enables people to photograph fish and other marine animals, upload these images to a website and label and store them for future reference. Participants can also earn points to donate food to people who are dependent on the ocean for their nutrition.
Another example is "Impossible Foods"7, one of my favourites. The 'impossible burger' was created by Stanford University Professor of Biochemistry Patrick O. Brown, who decided to devote an 18-month sabbatical to the goal of eliminating intensive animal farming. The company is backed by Google Ventures, Khosla Ventures, Viking Global Investors, UBS, Hong Kong billionaire Li Ka-shing's Horizons Ventures, and the Gates Foundation. The product gives people the taste and nutritional benefits of meat without the associated negative health and environmental impacts.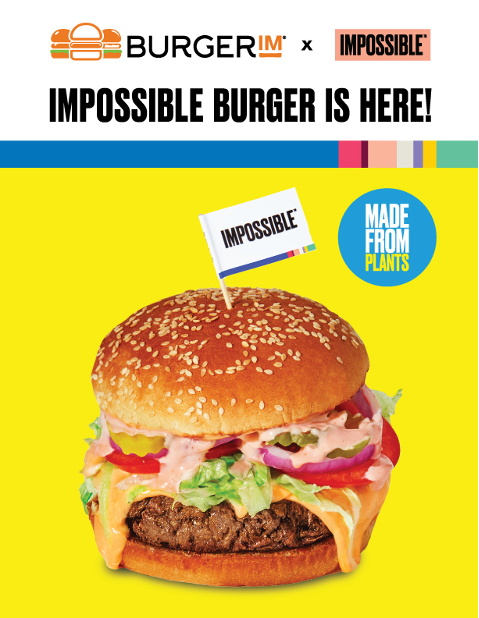 The company's researchers analyse animal products at the molecular level, then select proteins and nutrients from plants to recreate the experience and nutrition of meat products. It is a pure technology company. The company says that, in comparison to making a ground beef burger patty from animals, making an impossible burger uses 95% less land and 74% less water, and it emits about 87% less greenhouse gas.
COVID-19 Impact
Inevitably COVID-19 has had a huge impact on everything and of course on how ESG and technology have evolved. In terms of ESG, this is a continuation of an existing trend, as both 2018 and 2019 have seen ever increasing pressure on companies to respond to environmental issues. The COVID-19 crisis has not only brought on the greatest recession since World War II, but investors are also calling it the 21st century's first "sustainability" crisis and one that has renewed the focus on climate change, acting as a wake-up call for decision makers to prioritise a more sustainable approach to investment. In 2020 we saw investors raising issues such as human capital (employee H&S, maintaining employment); capital allocation (share buyback programs, dividends etc.); community impact and supplier relationships, etc. A notable example has been the impact on access to capital. While in 2019, 82% of bonds issued were green and only 18% social, in 2020 the social category has overtaken green bonds by 53% to 47%. This confirms the investors' appetite for sustainable investment, and the increasing momentum and focus on environmental goals. Many policymakers and investors have come to view the crisis as a wake-up call that accelerates the need for a different approach to investing, with parallels being drawn between the hitherto unforeseen risks of a pandemic and the now well recognised threat of climate change.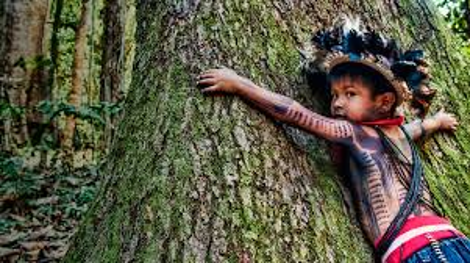 Regarding technology, we have seen a quantum leap in digital adoption after COVID-19. Companies have accelerated the digitalization of their customer and supply-chain interactions and of their internal operations by three to four years. The share of digital or digitally enabled products in their portfolios has been accelerated by a remarkable seven years, while consumers have shifted much of their consumer behaviour to online channels.
Sustainability, or ESG, and technology are really linked to a company's core business and therefore to its P&L, its valuation and its impact on society. But we still need to work very hard in order to ensure that the focus on ESG is given even greater priority in order to really make a global impact. It is time to rethink how we consume, how we behave, how we manage our companies, and what legacy we want to leave for the future.
References:
https://www.pwc.com/gx/en/services/people-organisation/workforce-of-the-future/workforce-of-the-future-the-competing-forces-shaping-2030-pwc.pdf
https://www.forbes.com/sites/bonniechiu/2019/09/19/the-greta-thunberg-effect-the-rise-of-girl-eco-warriors/?sh=54a407d6407f
---
1 Source: Edelman Trust Barometer/Porter Novelli-Cone
2 https://extinctionrebellion.uk
3 https://www.netflix.com/title/80216393
4 Source: Edelman Trust Barometer / Korn Ferry / GlassDoor
6 https://joinfuturemakers.com
7 https://www.impossiblefoods.com/
---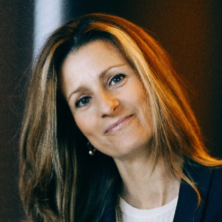 Gema Esteban Garrido is a Senior Leader & Board Member, an expert in identifying trends in sustainability and applying creativity and strategic vision to top management decision making. Gema sees sustainability and ESG as key for companies in any sector if they want to survive and thrive in the future. She is an expert on ESG investment both from a Private Equity and from a corporate perspective: An ESG Global Advisor at IG4 Capital, a private equity specializing in impact investments in emerging markets, Gema is creating a proprietary methodology to embed ESG into the IG4 Investment cycle. IG4 are driving their portfolio companies towards the highest ESG standards with a special focus on social applications. Previously, as ESG Investors Director in Telefónica, Gema was instrumental in: the issuance of the 1st Green Bond of the telecom industry worldwide (EUR 1 bill in 2019, EUR 500 mill in 2020); staging ESG Roadshows with more than 300 investors from the USA, Europe, Canada and Australia; and leading other initiatives to position Telefonica as a global leader in sustainable innovation and achievement of the UN's Sustainable Development Goals.
Contact Gema:
@geg86 
https://www.linkedin.com/in/gemae/