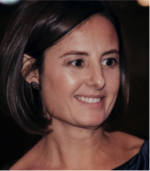 by Ingrid Silver, Partner Reed Smith and GTWN Regional President, Europe
Having worked closely with the telecoms sector for over two decades, I have witnessed the steady, yet quite remarkable, transformation which the industry has undergone. From an industry which primarily supplied fixed telephony voice services has emerged a fantastically diverse ecosystem embedded in almost every aspect of our daily lives.
We have truly entered the age of the 'smart city', the Internet of Things ("IOT"), AI, VR, sophisticated teleservices (including tele-health and tele-education), cleantech, fintech and every other sort of tech. The possibilities, and indeed the opportunities, are endless. Equally, they will give rise to a host of new and challenging legal and regulatory issues. With this in mind, I have picked out some of the key legal and regulatory areas which those of us operating within this exciting ecosystem should be aware of throughout 2018 and beyond.
5G ROLLOUT
For modern technology, such as cutting-edge VR and AI platforms, to function, fast, reliable and high capacity connections are a must. However, before beginning to deliver next generation, super- fast 5G connection, the key players first need to secure the necessary spectrum. In the UK we have already seen two legal challenges to UK regulator ofcom's proposed caps on the next round of spectrum auctions, for the 2.3GHz and 3.4GHz bands, both of which have the capacity for use with 5G. Major telecoms providers, Three and EE, both led separate legal challenges, with the former arguing that ofcom needed to impose stricter spectrum caps, whilst the latter argued that the regulator should not intervene at all. For now at least, the court has ruled in favour of the regulator.
Across the pond, a different debate around 5G is underway. A recently leaked memo from the Trump administration shows that the government is considering building its own 5G network, despite progress already being well underway for its commercial rollout as a result of long term investment from players such as Verizon Communications and AT&T. This proposition has been met with resistance by industry groups and the Federal Communications Commission ("FCC") alike, both of which have expressed concerns in respect of the proposition.
GETTING GDPR READY
With the General Data Protection regulation ("GDPr") coming into effect on 25 May 2018, businesses operating in the European the media and telecoms ecosystem will no doubt be working tirelessly to ensure their compliance. A data breach not correctly managed can attract fines of up to or 4% of global revenue or 20 million euros under GDPR. This level of penalty is enough to make the board of any business sit up and listen.
The impact of GDPr will of course not only be limited to heightened obligations around taking steps to notify the authorities, and customers, in the event of personal data breaches. Businesses which collect and store information for reporting and marketing purposes will now need to be ready to delete or 'anonymise' that data which they hold. Processes will need to be implemented or reviewed to ensure that consumer information is collected only with explicit consent. In addition, the appointment of Data Protection Of cers will become mandatory for data controllers or processors where the regular and systematic processing of personal data is done on a significant scale.
Moreover, with network infrastructure already in place, and bucket loads of experience in finding connectivity solutions, the TMT industry is ideally positioned to lead the way in delivering large scale IOT projects. The concept of IOT does however raise a host of very significant data privacy concerns. Companies need to consider issues such as how meaningful consent can be obtained when trying to present a seamless user experience? How can they ensure ownership of data collected in public environments? How can they best protect their networks from external threats? If they successfully negotiate these tricky topics, companies operating in the telecoms, media and technology space will be well positioned to form the cornerstones of the smart cities of the future.
PRIVATE BUSINESSES. PUBLIC BENEFITS
Cities are a unique mix of private and public spaces, with underlying assets being owned by both public and private stakeholders. With internet connectivity likely to play an increased role in the delivery of public services in the coming years, new possibilities will open up for public-private sector collaboration. The connections provided by the telecoms industry will be essential for digital delivery of previously analogue services, and engagement with the public bodies which are responsible for the delivery of those services will be essential.
Deals of this kind will require creatively structured agreements to achieve the desired result, and they will give rise to a range of challenging questions. Who will own any data which arises out of the collaboration? Do public procurement processes have to be followed? How will the services be funded? The list goes on.
HOPE FOR THE BEST BUT PREPARE FOR THE WORST
As we become increasingly reliant upon digital networks and interconnected sensors, we also become more vulnerable to cyber-attacks and technological malfunctions. All participants in the ecosystem should seek to understand their potential exposure where relying upon technology, and put in place contingencies in the event of its failure. non-digital, manual alternatives should be considered – something which may seem alien to companies which are led by those who have known nothing but a digital age. Additionally, where there is interdependency on multiple parties in a network it should be carefully considered how responsibility between those parties is contractually assigned when things go wrong.
CLOSING THOUGHTS
With the speed at which modern day businesses move, and the complexity involved in their operations, it is essential that they do not lose sight of the regulatory context in which they are operating. Whilst the focus for businesses will often be on pushing the boundaries of innovation, being conscious of the risks associated with any new project is important. Thinking about how those risks they can be managed through contractual means, and through an awareness of the regulatory context, will go a long way towards helping businesses succeed in the digital, connected, data driven future we are moving towards.
---
Ingrid Silver is a partner in Reed Smith's Global Entertainment and Media Industry Group and a digital media, broadcast and communications transactional and regulatory expert.