Ambassador Diana Lady Dougan
---
When the Global Telecom Women's Network was formally founded thirty years ago, the word "telecom" had already become the de facto catch-all term for the explosion of cross- over synergies ignited in the early 1980s. They were created by the competitive forces of deregulation that were unleashed by the breakup of AT&T and the mashup with the "free-for- all" unregulated cultures, technologies and software already spewing out of the computer and IT industries.
It was within this exciting, burgeoning environment that GTWN was established, giving women in telecom a platform to not only share in, but celebrate one another's creativity, innovation, accomplishments, challenges, and opportunities. Moreover, GTWN members are especially well-positioned to mentor others. I am a great believer in the value and importance of mentoring. I think it was because I had no real mentors in my own professional journeys that mentoring remains especially dear to my heart. I have particularly fond memories from the 1980s while serving as the inaugural statutory US Ambassador and Coordinator for International Communications and Information Policy. This included chairing a lot of bilateral and international initiatives. I began mentoring young (and not so young) women from other countries.
Some of my mentoring experiences were just small but meaningful gestures. For example, back in the late 1980s when I happened to be chairing a plenary panel at a big international telecom conclave in Geneva, I received an invitation to a formal luncheon for women telecom leaders and executives attending the conference. I immediately told my staff assistant to call the hosts to accept, but also let them know I would like to bring a guest. In fact, I'd already thought of a very bright young Singaporean lady I had just met who had impressed with me with her sophisticated grasp of telecom policy dynamics. Her name was Laina Raveendran (Greene). I'm pleased to say that when GTWN was created a few years later, Laina became an early GTWN member and now serves on its board and has established several flourishing telecom related enterprises over the years.
There were precious few senior women in telecom back in the 80's. But two movers and shakers I particularly enjoyed getting to know and was inspired by were Neelie Kroes and Marisa Bellisario. When Neelie and I first met, she was the low key, but powerfully strategic Dutch Minister for Transport and Telecom and shaking up European telecom privatization and liberalization. She subsequently became EU Competition Commissioner. My first memory of Marisa was as CEO of Italtel. She came to a meeting in my very formal office at the State Department in Washington wearing spectacularly bright red high-top tennis shoes. I loved her immediately. Among her many amazing accomplishments, she was credited with transforming Italtel from a deeply debt-ridden company into a profitable one under her watch. Neelie and Marisa and other inspiring women from different parts of the world forged paths of ingenuity, innovation, and great accomplishments for other women to benefit from for years to come.
It was back in the problematical 1960's when I first dipped my toes into what was back then considered the backwaters of communications technology. I had packed in some zany and challenging, unrelated jobs during college. I graduated early before I decided to move to what was then admiringly referred to as the BIG APPLE (aka: New York City). I was beyond thrilled when I was offered a job at TIME Magazine. It was not only one of the most prestigious magazines in the world, but TIME's sister magazines: FORTUNE, SPORTS ILLUSTRATED, and LIFE MAGAZINE were also international icons. Even to my own surprise, I decided instead to take a very amorphous job in the little-known broadcast division of Time, Inc. and initially only as an "outside consultant" to "help out" with a handful of CATV franchises.
I had never even heard of CATV, "community antenna television," much less Cable TV. I knew I had always been drawn to what I liked to call: the "science of change" -especially the unknown and unproven. Since the Internet wasn't even a concept back then, I found a nice librarian at the NYC public library who finally found me a small book on "community antenna television." Not very helpful. I resorted to learning and asking questions of the people I worked with and for out in the few towns and cities where we had franchises.
No one in TIME's elegant executive offices gazing out over Rockefeller Center seemed to know or care about Cable TV.
It was beyond fantasy that in little over a year, I would be overseeing and developing marketing plans for their whole expanding Cable TV systems and developing and writing franchise proposals, much less successfully securing new Cable TV franchises for them. I was even more surprised when I was told I had become the youngest executive (male or female) in the whole TIME Empire.
Back then, like so many others, I learned from the people I worked for or with – especially the ones who didn't mind my "why" or "what if" questions.
In college I had majored in Industrial Psychology. I realized too late it was a mistake. Much more captivating for me was what I called the "science of possibilities," including the potential to become a catalyst for long-term positive change. It is only recently that I've started to fully realize that other than wanting to be a cowgirl nurse when I was three, my long unarticulated ambitions and very diverse careers stemmed (subconsciously) from my indelible experiences living in Asia as a child in Korea when it was still digging out from the rubble of WWII and subsequently the Korean War. We also spent chunks of time living on relatively grubby cargo ships wending their ways to what were then some of the poorest developing country ports in Asia, the Middle East, and East Africa.
For me and my brother, those parts of our childhoods were filled with unforgettable adventure -but also almost constant challenges of change and uncertainty. First, I learned very early in life: "Don't take anything for granted." Second, I was blessed with parents who both taught us and showed us the world when countries and cultures were still very distinct and different. Equally significant, my parents believed strongly in the importance of helping others to help themselves. Consequently, during my careers, I realized I was constantly trying to envision ways for individuals to directly access interactive information, learning, and inspiration, not just shared information, and entertainment.
My second major career turned out to be in educational television and Public Broadcasting. During the decade I chaired the independent board of the leading PBS station in Utah, it gained the distinction of providing programming services into five western states. I produced TV specials in those days as well. I also got personally involved with, alas with only limited success, in promoting broader utility and use of ITFS (Instructional TV Fixed Services) and FM subchannels to read to the blind and the elderly.
Starting in the late 1970s I took on three Presidentially appointed and Senate confirmed positions first as a Director of the Corporation for Public Broadcasting and subsequently US Ambassador and Statutory Coordinator for International Communications and Information Policy. l ended up becoming increasingly embroiled in the intricacies of the politics of media and economics of trade and regulatory agendas as well as the technologies and services involved. These days, by contrast, the demands for detailed regulations and legislation are substantially more proscriptive and prescriptive, with government, instead of individuals and businesses, more responsible for the decisions to protect, define, restrict, expand the access, use and manipulation of technology now and in the future.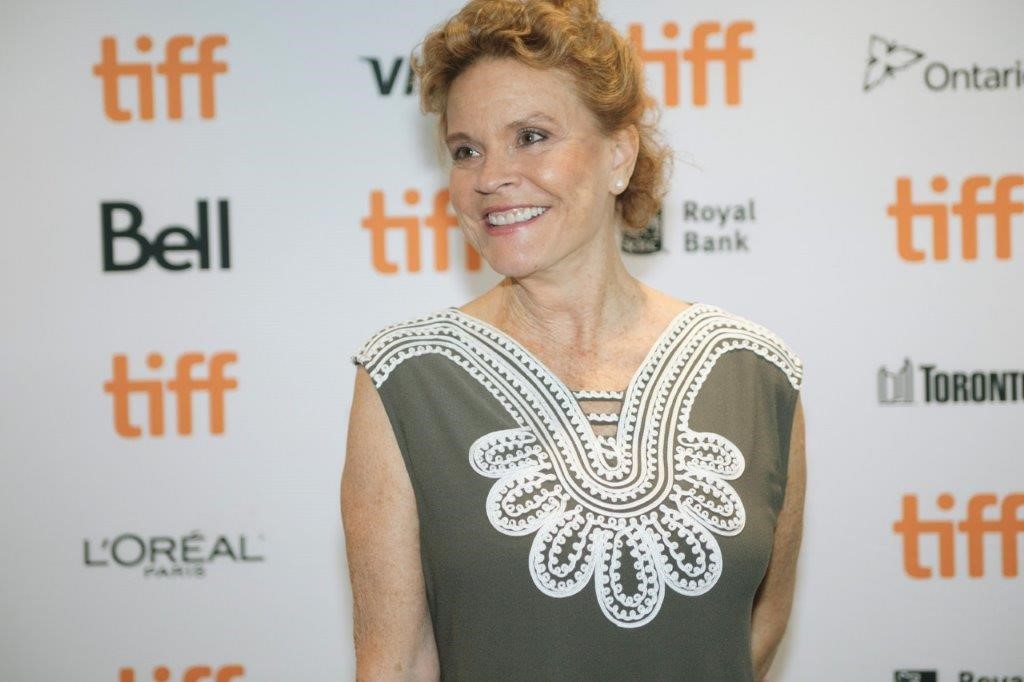 Time and space do not permit a thoughtful and detailed discussion of key issues and challenges of how people and institutions and technology can or should interact or benefit in the future but following are a few purposely eclectic "treetop" observations and recommendations for consideration.
First, we must recognize, no matter how soon the COVID pandemic defuses, it has irrevocably altered and escalated the roles and uses of communications technologies and services going forward. This decade is truly a major inflection point. Among other things, both individuals and businesses need to be proactive in fostering and contributing to the development of more user friendly and adaptable software programs and algorithms. Individuals working from home, including those with special needs, including those with increased hearing and sight limitations, and the elderly should demand this.
Second, the impact and utility of mobile devices will continue to grow and expand. But the rollout internationally of the speed and ubiquity of 5G telephony will likely be slower than anticipated. Moreover, depending on costs and technological frequency 6G standards now already in development are poised to turn 5G into a hybrid system by the 2030s.
Third, energy consumption in technology is already becoming an increasingly contentious issue beyond the dramatic blackouts caused by cryptocurrency miners. As digital currencies evolve and increase, they further add to economic and energy consumption concerns. Moreover, quantum computing, poised to be a centerpiece of cyber security, will likely exacerbate the problem.
Fourth, though in its infancy, cryptocurrencies are poised to substantially increase their presence in the technology context. The whole digital currency phenomenon triggered by blockchain ledgers are taking hold even as a potential substitute for traditional banking and financial transactions. It is anyone's guess where cryptocurrencies will be in another decade, but they are certainly not going away. Moreover, several countries beyond China are already working on developing their own national digital currency systems.
Fifth, with the increasing proclivity of government intervention in all matters of technology, well intentioned as it may be, we must be wary of stifling critical ingenuity, innovation, and initiative, not to mention of undercutting individual rights and responsibilities.
Sixth, as a matter of practicality, cost, and efficiency, companies and governments should look to well-reasoned and generally enforceable laws already in place rather than pushing granular new laws to address the many unintended or perceived consequences of technology. An example is the 2021 proposed legislation in Washington DC where the government, rather than the individual, must pre-emptively define and decide what individuals should be protected from, even if it is not illegal. It is proposed that companies and websites would be required to routinely file extensive reports on how specific algorithms are used. Individuals, not governments, should be able to choose what they may find offensive, hurtful or make the decision to opt out or stay in, not governments.
Seventh, teachers and parents, not just school districts, should carefully review the already measurable plusses and minuses of reliance on computer technology, rather than teachers, to teach and inspire the next generation – regardless of COVID. Eighth, clearly the world of telecom and IT will only escalate in its far-reaching importance in all aspects of life. These industries will benefit greatly from the new tools of quantum computing, AI, VR, and "meta" and other "beyond" initiatives. Companies should be applauded when they use even a small percentage of their resources and talents to improve and inspire the outlooks and education of our next generations.
Eighth, clearly the world of telecom and IT will only escalate in its far-reaching importance in all aspects of life. These industries will benefit greatly from the new tools of quantum computing, AI, VR, and "meta" and other "beyond" initiatives. Companies should be applauded when they use even a small percentage of their resources and talents to improve and inspire the outlooks and education of our next generations.
Ninth, it has long been asserted that we are in an INFORMATION REVOLUTION. I believe that is no longer the case, but we are in another one that receives too little attention, the ALGORITHM REVOLUTION. Increasingly, machines rather than individuals, are creating algorithms that make overly sweeping or unduly narrow and sometimes even flawed or false assumptions. Unfortunately, more and more these assumptions are carried forward and built upon, knowingly or inadvertently. This doesn't just contribute to unintended consequences, but complicates outcomes, narrows choices, and unfairly biases thought. Like papers in a drawer, algorithms should be periodically reviewed and sometimes tossed. Especially now, as AI becomes more sophisticated and dominant in writing or building on code, the human element is being overridden. The "Algo Revolution" is here.
Tenth: "THE INFORMATION REVOLUTION IS OVER: INFORMATION WON!" – Diana Lady Dougan, Wired Magazine (1990s)
On this occasion of GTWN's 30th Anniversary, I know we all send extended – even if virtual – toasts and applause to Candace Johnson for her tireless inspiration and leadership throughout the years. She continues to be a uniquely ebullient, thoughtful, and captivating force of nature, technology, and humanity. A special note of gratitude for the indefatigable Vicki MacLeod for her own leadership and management contributions as Secretary General of GTWN and as the guiding and patient light for this memorial publication.
---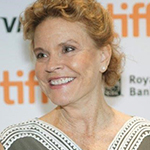 Ambassador Diana Lady Dougan has been a long-term pioneer in expanding the horizons of media, information technology applications, access and content globally. For more than four decades, she has served in senior communications technology, strategic and foreign policy leadership positions in industry and government, including appointments by three U.S. Presidents in full Senate confirmed positions. She is a senior advisor at the Center for Strategic and International Studies1, Chairman of Cyber Century Forum and the Educational Reform Foundation. Ambassador Dougan has been honored for her public service in a wide range of initiatives internationally and domestically. She is an award-winning film and TV producer, including two Peabody's: excellence in broadcast journalism, feature documentary.