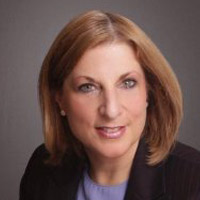 Laureen R. Cook, Executive TMT Adviser at Extelcon Consulting. She was formerly with the IFC (World Bank), as Principal TMT Advisor, in the Global Telecommunications, Media & Technology investment sector, where she developed new business and evaluated TMT investment opportunities in Emerging Markets; providing guidance to the regional teams on new projects and portfolio companies, structure & operational improvements, from concept through to exit. Prior to joining the IFC, Laureen was with Alcatel-Lucent as Vice President 4G/LTE Strategy. She holds an MSc in Telecommunications Engineering from Rochester Institute of Technology, and an MBA from Long Island University in New York. In June 2017, Laureen was named as one of the Top 50 Women to Watch in the Telecoms Industry by Global Telecoms Business.
How have you deployed your passion and innovation as a leader or entrepreneur? What is your secret sauce or pixie dust?
The Telecoms industry is like no other, in that technology is consistently changing, getting faster, better and smarter with every generation of Mobility. It's the constant innovation, that keeps me engaged and passionate about this industry, which pushes the Alpha in me to constantly achieve more. To do so, I construct multi-cultural teams of highly talented, enthusiastic people, who don't take no as an answer and strive for perfection in their speci c areas of expertise.
Give an example of a project or business that you're really proud of?
The project that I am most proud of throughout my career was the rst national GSM Network, PT Satelindo in Jakarta, Indonesia. We could track the growth in GDP based on the rollout of our national network coverage. This was when I realized that mobile telecoms was so much more than just a means of communication, but rather a necessary tool for developing countries to help grow their GDP by providing a means of business & data communications in addition to being a life line for delivering such basic services such as health, safety and mobile banking to rural and remote areas.
What tips or lessons would you pass on to the younger women networked into the GTWN?
Would suggest that you reach out to someone you trust to be your mentor; male or female. This should be someone that may not always tell you what you want to hear, but truly has your best interests at heart, taking into consideration your personal and professional aspirations.
Name a challenge for women in the GTWN to achieve in the next 25 years as we step up to the complex world in this current "Mobile Century"
Unfortunately the challenge of the next 25 years is quite similar to that of the past 25 years, which is to have equal representation of women and men on the Boards of TMT companies on a global basis, along with equal pay for equal work. As progressive as the TMT industry is from the technological perspective, is as oppressive as we are regarding Board and "C" level female representation. Time is up, this needs to change!