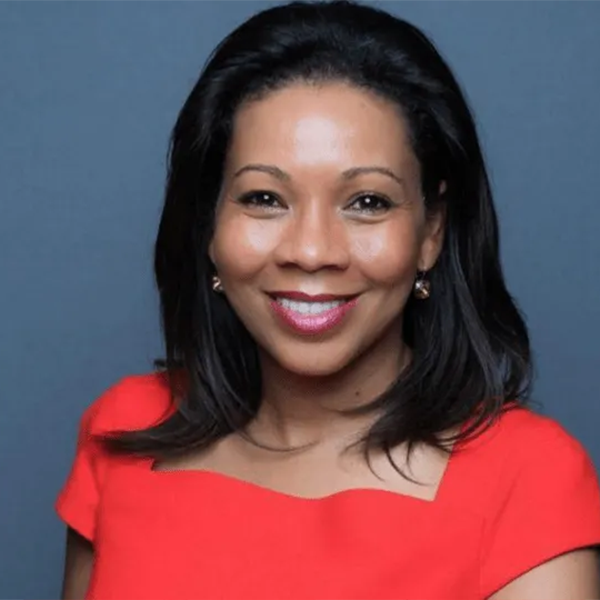 GTWN is proud to welcome Rebecca Enonchong as a member of our International Board. Rebecca is the founder and Chief Executive Officer of AppsTech, a leading global provider of enterprise application solutions. She is also co-founder of I/O Spaces, an inclusive coworking space in the Washington DC metro area.
A leading tech figure in Africa and the world, Rebecca has been described by The African Report as the "free spirit of African tech." She is an important voice in the African tech scene, and her work and advocacy for Africa led to her participation, earlier on, in the founding of the Africa Technology Forum, a non-profit dedicated to helping technology startups in Africa. She has since been working relentlessly as a mentor and advisor to many startups.
Starting her career fully in 1996 with the Inter-American Bank, Rebecca later moved on to work for Oracle just two years later as a consultant. This brief stint lasted a little less than two years, after which she founded Appstech in Bethesda, Maryland with one of its services being the distribution of Oracle Solutions throughout North America and Europe. She has since grown the company into a viable organisation and her leadership and stewardship actions have led her to seats on the board of many organisations.
She served as Board Chair of Afrilabs, a Pan-African network of over 347 innovation centres in 52 African countries supporting over 1 million entrepreneurs in Africa from April 2017 until October 2021. She chairs ActivSpaces (African Center for Technology Innovation and Ventures) supporting entrepreneurs from three tech hubs in Cameroon.
She is Vice Chair of the WHO Foundation and also sits on the boards of the International Chamber of Commerce, Venture Capital for Africa (VC4Africa), US Exim SAAC, and the UNECA Center for Digital Excellence. She is the co-founder of the Cameroon Angels Network and co-founder and Vice-President of the African Business Angels Network (ABAN).
A recipient of numerous awards, Rebecca was named a Global Leader for Tomorrow (GLT) by the World Economic Forum of Davos, Switzerland. Forbes Africa listed her as one of Africa's 50 most powerful women in 2020. NewAfrican magazine named her one of the most influential Africans in 2014, 2016, 2017 and 2020. Jeune Afrique magazine listed her as one of Africa's 50 most influential women of 2017 and as one of the world's most influential Africans in 2018, 2019, 2020 and 2021.
Rebecca is a global citizen and a digital native. On the spur of her long experience working in Technology, Media and Communications and of her business relationship with many tech executives and investors, she has used her platform to become a beacon of information and advocacy for African techpreneurs, amassing an audience of close to 190,000 followers on Twitter to which she constantly relays timely information and advice.
Rebecca is also known, amongst her followers, for her firebrand commitment to civil society actions. She constantly advocates for good governance and strong institutions on the continent and never misses an opportunity to speak on issues that plague African societies and young Africans in particular. In her native Cameroon, for example, she was an important voice in the online campaign, in October 2022, for the curtailing of a new tax on phone purchases – a tax meant to fill financial holes created by the Cameroon customs' inability to properly control contraband phones brought into the country.
---
References:
[1]https://www.salesforce.com/company/philanthropy/salesforce- foundation/
[2] https://who.foundation/who-we-are/ [3]https://www.theafricareport.com/210071/cameroons-rebecca