CMS believes in facing the future and driving change for our people and communities, for the legal sector and the wider business world. As a top 10 global law firm with a presence in over 40 countries and with colleagues from around the world, we are committed to an inclusive and innovative workplace for our diverse community. Globally, 29% of our Partners and 55% of other lawyers identify as female. Our UK board is 45% female, putting us well ahead of our industry cohort. CMS is committed to making our firm a fair and rewarding place to work. It makes us a more sustainable business, representative of our clients and the inclusive world of technology. We cannot do this alone. We collaborate with all our stakeholders – clients, community organisations, schools, suppliers and other businesses – to make the greatest impact.
Businesses have been challenged as never before by the dual impact of digital transformation and the COVID-19 pandemic. Organisations are confronted by a multitude of legal and people challenges as they respond to fast moving events. Though a significant proportion of our clients are multinationals, we are also acutely aware of the needs of the burgeoning start-up ecosystem. Having strong foundations is crucial. That is why we developed CMS equIP – a unique programme supporting start-ups who demonstrate strong growth and are approaching a Series A round. With over 100 current members, and many successes already, the programme gives access to discounted legal advice, training, networking, and exposure to investors. We are particularly focussed on achieving gender balance in the equIP programme – and the wider start-up world – and our #LeadHers campaign specifically identifies and supports female founders.
We are delighted to have partnered with the GTWN, to support their global work in highlighting the important contribution of women to the technology sector, and to be part of the discussion of "reimagining the future" for us all.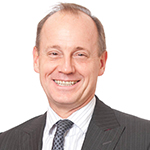 Chris Watson
Head of the CMS Technology, Media and Communications Group
Chris.Watson@cms-cmno.com
For more information please visit https://cms.law/en/int/
Selected CMS Technology, Media and Communications specialists