Olga Belyakova, Partner and Co-head of the Technology, Media and Communications sector group in Central and Eastern Europe, CMS
Victoria Gaskell, Partner and Co-head of Media Practice, London, CMS
---
The online content market – from SVOD to AVOD and beyond
The entertainment landscape has changed beyond recognition in recent years. Across music, gaming and film and TV we have seen massive shifts. The music industry has almost completed its transition to a solely digital market (leaving aside the small but growing market for vinyl). Gaming has of course always been digital-first but has seen significant growth as advances in technology and connectivity have driven bigger, better and more engaging games.
The film and TV industry sits somewhere in the middle. This market was already on a journey to digital-first when Covid-19 hit, but lockdowns meant that traditional media players had to accelerate their plans. Global SVOD services launched, such as Disney+, and saw phenomenal growth during that time. Niche services also saw greater opportunity given the ability to access a worldwide audience. Consolidation became top of the agenda – players in smaller markets in particular needed to bolster their positions in light of the competition from US players with deep pockets – and businesses that historically competed with each other had to collaborate to ensure sufficient scale, depth of catalogue and geographic coverage to succeed.
New business models are emerging
But more recently, we seem to have reached a pivotal point. SVOD is no longer the new kid on the block – the market is maturing – and consumers have a vast number of SVOD services (and other online entertainment services) to choose from but also the economic outlook has changed. Money is tighter for many households and global events have had an impact. Netflix announced a drop in subscriber numbers for the first time in more than a decade in early 2022, before picking up again as the year progressed.
As a result, we're seeing a more diverse range of business models emerging, designed to drive subscriber growth, reduce churn and/or diversify revenue streams. There are different price points for different packages of user rights and options to pay up front for longer contracts, but at a discounted rate; Netflix and Disney+ have both launched advertiser supported tiers – and there are a range of AVOD price points, from completely free to discounted; and we're increasingly seeing SVOD services bundled with other services – particularly telco services – to give them instant access to a wider subscriber base. Aggregators are also coming to the fore, capitalising on the fact that consumers only have the capacity for a certain number of separate subscriptions and ideally want to see all of the content they subscribe to in one convenient user interface. We almost appear to be coming full circle with the likes of Sky positioning themselves as aggregators of SVOD services, in the way they have historically aggregated pay TV channels.
The sheer volume of high-end content being produced to feed the SVOD machine is dizzying (although there is talk of the likes of Netflix); reducing their overall content budgets). Whilst content remains king, cutting through is becoming increasingly harder, especially in a fragmented market. At the same time, archive content is having its moment with the rapid growth of fast channels – free online linear content loops supported by advertising.
Opportunities for aggregators
It's a complex picture, with intense competition for subscribers and now advertising revenue, which is problematic for the traditional broadcasters who are now fighting on all fronts. But there is a clear opportunity for aggregators.
In particular it seems that services focussing on specific genres are likely to need the help of aggregation platforms. Sports-only services especially seem to be under threat. For smaller players, live sports rights are generally prohibitively expensive. The global platforms can afford them but delivering what sports fans want and need has sometimes proved tricky in practice. The major live sports rights are mostly still tied up with traditional broadcasters, but there is growing competition from the SVOD players, although some have approached things more laterally, creating sports documentary series which are almost as popular as the live events themselves.
The global SVOD players also face challenges
The move to selling and serving ads on services that have not previously had them may not be straightforward from a technical, regulatory or consumer-experience point of view. To successfully navigate the transition, operators will need to capitalise on the opportunities presented by OTT to target ads.
Personalisation and control over content are believed to be of high importance to viewers. According to
Deloitte's recent report1, TV and video advertising will increasingly focus on personalised ads. This presents an opportunity for tech companies to invest in advanced AI that may help create smarter analytics to be further used by SVODs and aggregators to target advertising and assess viewing preference and history, and even to generate new content on platforms.
Another challenge comes from the markets, which are starting to view SVOD differently as the industry matures and the global economic outlook changes. Analysts are becoming less interested in subscriber numbers and more interested in revenue numbers – again driving a move towards advertising supported tiers and models.
Regulators are also increasingly concerned about the lack of a level playing field when it comes to the regulation of traditional broadcast media and OTT. Younger audiences are mostly now found online, raising concerns about the lack of regulation for many online services (there is a sharp focus on content made available on social media platforms). There is also concern about the sustainability of national public service media in the future.
All of this is feeding into a new nervousness about where the SVOD market is heading. Another challenge comes from the gaming industry.
The rising importance of gaming
While certain sectors of the media industry are experiencing stagnation or seeing decreasing audiences, the gaming industry is enjoying significant growth in audience numbers. According to EBU media intelligence report2, while TV viewership numbers for adults in Europe remained more or less stable, TV viewership figures for youth in Europe continually declined and are expected to decline further in the next few years.
However, gaming audiences are rising, and some experts project them to reach around 3.8 billion by 2027, which represents at least 20% growth.
The rise of the gaming and virtual worlds represents a challenge for existing media businesses especially broadcast media, which is trying hard to entice younger viewers, although often unsuccessfully, but also the SVODs.
Gaming has some advantage over both. There are a number of reasons why younger audiences in particular are spending an increasing amount of time gaming and not watching TV or SVOD content. While watching TV shows is a passive activity and in fact barely engages the viewer (with the exception of the occasional interactive programmes, like Bandersnatch on Netflix, gaming offers audiences greater interactivity and exposure to those environments. Gamers can also control how they interact with the game and the level of interaction, and how they connect with other users. Further, they can choose who to connect to, as well as how they interface in virtual environments. Unlike TV, gaming gives youngsters real and active engagement in the activity.
Not only is gaming more interactive, it also allows gamers to have a sense of community through multiplayer gameplay, debating various gaming strategies and real opportunities to directly liaise with celebrity gamers and streamers.
Gamers comprise a broad and highly diverse audience. All of the available statistical data is consistent in confirming that an equal number of men and women enjoy gaming. Inclusivity and gender equality is naturally built into the gaming ecosystem. One recent initiative to support gamers was seen with Xbox partnering with the women-led
gaming company Paidia3.
Although sport events attract huge audiences on
traditional TV and increasingly on SVOD platforms, interest in e-sports is rising rapidly. Direct connection to streamers and further opportunities to interact with gamers on streams offered by e-sport channels is not currently replicable using traditional media formats, which makes e-sports highly attractive to its audience.
Broadcast media has been regulated for a long time, and there are several rules and limitations, including in advertising, which at times prevent the rapid promotion of innovations. As mentioned earlier, there is a divergence between the levels of regulation for broadcast, media and OTT. And there is an even greater divergence with video games. Gaming develops too quickly to be timely and adequately regulated, which (arguably) gives more freedom and more room for innovative solutions; and, hence, for more rapid development.
Global internet availability, the use of cloud services, and the rollout of 5G platforms hugely expedite accessibility to games. For broadcast media such access speed is sometimes unachievable, not only due to tougher regulations but also because its audience is often limited by the use of certain hardware platforms and devices.
Gaming is believed to be the most popular hobby in the world. At the same time, unlike passive engagement in broadcast media, the young generation cannot only enjoy the gaming process, but also monetize their gaming skills by participating in various tournaments and competitions, sometimes with huge prizes for the winners.
Convergence of gaming and media
The tech space offers endless opportunities, some of which remain unseen, others poorly explored, and others not yet known to a wider audience. As developments in virtual worlds more broadly take shape, there is clearly a huge opportunity for the gaming industry. All media businesses will need to find their place in these virtual worlds if this is where the audience of the future is likely to be found – and the increasing popularity of gaming would suggest that, at least to some extent, they will.
And we are already seeing steps being taken in the convergence of gaming and media. Content-wise, the adaptation of video games on screens may increase audiences among the younger generation. For example, popular gaming titles such as The Last of Us4 and The Witcher5 have recently been produced as TV shows for producers HBO and Netflix, capitalising on the franchises' huge gaming audiences. Finally, in 2021 Netflix also offered a gaming subscription service when it made several mobile games accessible to its customers at no additional cost, which made the platform one of the largest gaming subscription services.
Change will be a constant
First, we are likely to see greater "gamification" of the streaming platforms, which may bring opportunities for greater interactivity and engagement and possibly also opportunities for content related e-commerce.
Secondly, the wider adoption of cloud-based broadcasting can offer not only more cost-efficient solutions to businesses, but also allow broadcasters to streamline their video service deployments and operations while making operations more agile and preserving the quality of analogue services. Fox is one of the media giants which is known to stream live TV by means of the cloud.6
And third, the deployment of 5G will be complimentary to all the above and will help accelerate cloud-based broadcasting, interactive media and gaming platforms, as well as increase audiences and engagement.
In any event, change looks set to be a continuing theme.
1 https://www2.deloitte.com/tr/en/pages/technology-media-and-tele- communications/articles/future-of-tv-video.html
2 http://www.ebu.ch/files/live/sites/ebu/files/Publications/MIS/login_ only/audiences/EBU-MIS-TV_Audience_Trends_2022_Public.pdf
3 https://news.microsoft.com/en-ca/2023/01/12/xbox-canada-and- paidia-gaming-partner-to-up-level-inclusive-and-accessible-gaming/
4 http://www.theguardian.com/tv-and-radio/2023/jan/11/the-last-of- us-tv-finally-has-the-perfect-video-game-adaptation
5 http://www.nytimes.com/2022/12/22/arts/television/the-witcher- blood-origin-netflix.html
6 https://aws.amazon.com/media/tech/what-is-cloud-based-broadcast- ing/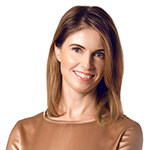 Olga Belyakova is a Partner in the Commercial practice group in the Kyiv office of CMS Cameron McKenna Nabarro Olswang and a Co-head of the Technology, Media and Communications (TMC) sector group in Central and Eastern Europe. With over 20 years of focus in these sectors, Olga is best-placed to deliver innovative solutions and pragmatic advice on IT outsourcing, data protection, cybersecurity, gaming, gambling, cloud technology, IP and employment issues, as well as operational issues regarding data centres, AI, fintech and social media platforms.
T +38 044 391 3377
E [email protected]
---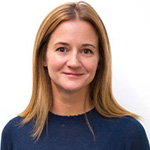 Victoria Gaskell is a partner in the commercial media team at CMS Cameron McKenna Nabarro Olswang and co-heads the media practice in London. Victoria has over 20 years' experience focussing on commercial, regulatory and transactional work for clients in the content and digital media industries. Her clients include production companies, distributors, platforms, channels, brands, advertisers and sports clients. Victoria also acts for talent and advises on brand exploitation and joint ventures as well as on media sector M&A alongside the corporate media team. Victoria is recognised as a Leading Individual in Legal 500 and sits on the board of Women in Film & Television.
T +44 207 067 3230
E [email protected]