Julie Inman Grant, eSafety Commissioner, Australia
---
"I am delighted to share my insights on eSafety's Safety by Design initiative with readers of The Mobile Century. eSafety has a unique vantage point as the first government agency in the world dedicated exclusively to online safety, including the regulation of tech companies to help minimise online harms.
We want to see tech companies of all size and structure be successful at raising their safety standards and practices. Online services need to be upholding their terms of service and be putting in safeguards from the outset to ensure their platforms are not being weaponised. We call this 'Safety By Design' – assessing risk and embedding those safety measures up front - and industry have a key responsibility in keeping their users safe.

The 'Safety by Design' initiative is one we hope will serve as a real catalyst for the change we all want – and need – to see. We are fast approaching Big Tech's 'seatbelt moment' where safety measures will be the default. Alongside that, and regulation, we also need to find ways to talk about how we improve the overall ecosystem through global systemic changes in which we can all play our part." – Julie Inman Grant, eSafety Commissioner.

---
eSafety is Australia's national online safety regulator – the first one of its kind in the world. We lead, co-ordinate and advise on a range of safety issues to ensure that all Australians have safer and more positive experiences online.1 We approach our work through three different lenses – prevention, protection and proactive change.
It is the third "P" that I would like to focus on. If we are truly going to make the online world a safer place for the future, we have to minimise the threat surface. We must do better in terms of anticipating, detecting and eliminating the proliferation of online abuse. We also need to make our digital spaces safer and more inclusive, by protecting those most at-risk.
At eSafety, we strongly believe that the answer lies in Safety by Design. Safe design principles and standards are commonplace in the physical world, but that was not always the case. It is hard to believe that it has been over 50 years since the campaign to put seatbelts into every car first began. But now when we get into our cars, we almost take for granted that seatbelt, airbags, anti-lock brakes and other protections, guided by international standards, will help keep us safer on the road. Safety is built in – by design.
But we know that the online world was not built for safety. It was built for speed.
We need to alter the design ethos that takes us from moving fast and breaking things, and profits at all costs, to one that focuses on moving thoughtfully, investing in risk mitigation at the front end, and in embedding user protections from the get-go. The expectation of user safety should be as much a priority for technology companies as it is for the food, toy and automotive industries. Prioritising the rights and dignity of users in product design and development will engender a culture of innovation, will motivate workforces, and ultimately will positively impact bottom-lines. It just makes good business sense.
At eSafety, we've been working with industry since 2018 on the Safety by Design Initiative. We knew that to effect cultural change, and for Safety by Design to be taken on and led from the top, industry genuinely needed to be at the heart of this process. We also understood that we needed to pay to industry's strengths by encouraging both investment and innovation in product development and innovation that prioritises safety. It was also vitally important that Safety by Design reflected the diverse needs of the technology ecosystem. We also consulted with NGOs, advocates, parents and young people. This truly collaborative effort yielded 3 over-arching Safety by Design principles.
Safety by Design Principle 1: Service Provider responsibility
The burden of safety should never fall solely upon the user. And every attempt must be made to ensure that online harms are understood, assessed and addressed in service design and provision. This involves assessing the potential risks of online interactions upfront and taking active steps to engineer out potential misuse, reducing people's exposure to harm. It's really great to see many technology companies investing in and employing innovative hybrids of human moderation alongside advanced machine learning and AI tools, helping to minimise exposure to traumatic material.
Safety by Design Principle 2: User empowerment and autonomy
This speaks to the dignity of users and the need to design features and functionality that preserve fundamental consumer and human rights. This means understanding that abuse is intersectional, and that technology can exacerbate and entrench societal inequalities. To combat this, we need to engage in meaningful consultation with diverse and at-risk groups, to ensure that platform features and functions are accessible to all. But when things do go wrong, having easily discoverable and seamless reporting pathways and features, like blocking, muting and conversation controls that empower users to regulate their online experiences, is ever more critical. This includes setting default privacy and safety settings at the highest possible levels, at the point of sign up and registration, so that users are safeguarded from the start.
Safety by Design Principle 3: Transparency and accountability
These are hallmarks of a robust approach to user safety and should act as a catalyst in seeing a race to the top in terms of user safety. At the moment, we largely see what could be defined as selective transparency, rather than radical transparency. But, the tide is definitely turning. The publication of information about how companies are enforcing their own policies, and data on the impact and efficacy of safety features and innovations, will allow us to truly assess what is working. If interventions are improving safety outcomes for users and deterring online abuse, they should be shared and more widely adopted.
A collaborative effort
Principles by themselves will not, however, lead to tangible change. This is why we have spent considerable effort working with industry, service providers, parents and carers, and young people, to devise resources that assist in a broad range of sectors to make the Safety by Design principles actionable, achievable and effective. There are important inflection points and players across the technology ecosystem that need to be leveraged to enable real change. We have worked with investors, venture capitalists, and the start-up and incubation communities, to develop an investment toolkit for financial entities. Investors and VCs play a pivotal role in nurturing tech ventures and founders. They are often much more experienced about what leads to business success, and they can help put safety and ethical considerations at the heart of their investment decisions and to help minimise their own risk in the process. We are also trying to shape a new generation of engineers, computer scientists and technologists and are seeking to help embed Safety by Design throughout university curricula around the world.
Safety by Design assessment tools
We have developed a set of dynamic and interactive assessment tools for early-stage start-ups as well as for mid- tier and enterprise companies. The purpose of these safety risk assessment tools is to guide, support and assist industry to truly embed safety into the culture, ethos and operations of the businesses, from the ground up. We are proud of these tools, which have been developed with industry, for industry. They have been built to be educative and informative, and to inspire – and have already garnered awards from the likes of AmCham Australia and InnovationAus.
The tools guide participants through sets of questions covering areas from leadership to internal policies, to moderation practices, to accountability measures, by asking about what systems, policies and practices are currently in place. The responses culminated in a tailored report that acts as both a safety health check and as a learning resource, pointing to areas that could be bolstered or strengthened, so that the bar of online safety can be continually raised. Importantly, the Safety by Design tools also showcase current good practice from across online industries and evidence-based resources, and templates. This is what makes the tools truly distinct. Companies are provided with tangible examples, workflows and videos from tech company leaders, to help actively address areas that may need bolstering or strengthening, guiding them on ways to improve and innovate.
The work continues
Our work does not stop here. We know from experience that online safety is a journey, rather than a destination. We will continue to develop and refine our Safety by Design resources as technologies and the digital ecosystem evolves – including considerations for online safety in the metaverse and Web 3.0. We believe that technology is a critical enabler for the future, but we simply need to make the online world a safer and less toxic place for all of us to yield its full benefits. Safety by Design sets a positive and clear pathway for industry to develop more responsible products and safe digital services. Our hope is that one day we will all be able to take the provision of online safety standards for granted, just as we do today with our cars.
1 For more information see https://www.esafety.gov.au/
---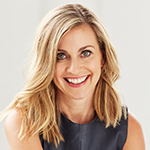 Julie Inman Grant is Australia's eSafety Commissioner. In this role, Julie leads the world's first government regulatory agency committed to keeping its citizens safer online. Julie has extensive experience in the non-profit and government sectors and spent two decades working in senior public policy and safety roles in the tech industry at Microsoft, Twitter and Adobe. The Commissioner's career began in Washington DC, working in the US Congress and the non-profit sector before taking on a role at Microsoft. Julie's experience at Microsoft spanned 17 years, serving as one of the company's first and longest-standing government relations professionals, ultimately in the role of Global Director for Safety & Privacy Policy and Outreach. At Twitter, she set up and drove the company's policy, safety and philanthropy programs across Australia, New Zealand & Southeast Asia. As Commissioner, Julie plays an important global role as Chair of the Child Dignity Alliance's Technical Working Group and as a Board Member of the WePROTECT Global Alliance. She was recently designated one of Australia's most influential women by the Australian Financial Review and a leading Australian in Foreign Affairs by the Sydney Morning Herald. In 2020, the World Economic Forum and Apolitical designated the Commissioner as one of the #Agile50, the world's most influential leaders revolutionising government.