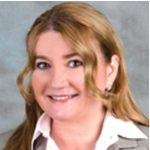 by Renee LaLonde
Founder and CEO of iTalent Corporation
2015 saw a major shift in the digitalization of many traditional sectors of the economy and society, including education, health and social services. Online classes in the form of MOOCs became markedly more available, health records began to go online, online retail made significant inroads into bricks and mortar businesses.
New digital trends, such as cloud computing, mobile web services, and smart grids, are radically changing the business landscape, reshaping the nature of work, the boundaries of enterprises and the responsibilities of business leaders. Social networks have expanded their reach even further into all areas of our lives.
These trends enable more than just technological innovation. They spur innovation in business models, business networking and the transfer of knowledge and access to international markets The digital economy is now the single most important driver of innovation, competitiveness and growth, and it holds huge potential for entrepreneurs and small and medium-sized enterprises (SMEs), in both developed and developing economies.
At the same time, this rapid process of digitalization has brought with it a number of significant challenges. There has been a growing awareness of the importance of cyber security to the digital economy, and of the necessity of balancing security with personal privacy. In a world where it is estimated that there are currently ~8 Billion 'things' connected to the Internet, ranging from a wide variety of products to services developed in order to ease transactions, the industry is flooded with opportunities; for both growth, but also for failure. It is the responsibility of all business leaders to acknowledge these challenges and to familiarize themselves with the various solutions available. As industry digitizes, management must also shift their focus to help companies transform their businesses, their thinking, and their resources, to meet the new digital world. It is no longer sufficient to be a "one trick pony" in the digital economy, nor enough to be a single solution provider.
More than three billion people are currently connected to the internet – almost half of the world's population. The challenges of digital transformation are being felt by economies and businesses the world over, but there are still significant regional differences. For example, according to the European Commission , about 40% of European enterprises are still non-digital, while only two percent of European enterprises are currently taking full advantage of new digital opportunities. In contrast, over the last five years, mobile applications development alone has created nearly 500,000 new jobs in the US. It is clear that small businesses can grow two to three times faster, and create new jobs when they embrace digital technologies. Once beyond their limited means, using digital platforms small businesses can now go global from day one, reaching overseas markets and talented potential employees.
But at the same time, success in the digital economy requires more than just maintaining a conscious awareness. It requires a proactive approach, collaboration with your business partners and your whole ecosystem, and an open innovation approach, to allow for greater involvement by all your stakeholders. It is important that companies know how to access the support they need, when they need it. Managers need to be offered the most up-to-date solutions and services based on accurate forecasting and a corporate memory of proven strategies. In this way, businesses will see the benefits of their dedicated investment in digitalization, and be able to demonstrate the overall success of their efforts, which in turn will spur everyone on to even greater achievements.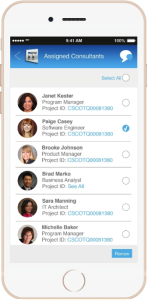 One area that is often overlooked in the process of digitalization is the workplace environment itself. We are driving innovation at iTalent through digitalization of our own workplace. By implementing our own new mobile solution, we are demonstrating the power and effectiveness of real time collaboration, that streamlines the interaction between our clients and our operations team. Where once we used to rely on emails and phone calls, we have been able to take advantage of technology to drive innovation and efficiencies in our consulting practice in a way that no other firm is doing today.
Driving performance excellence with Social Knowledge Management (SKM) for one of our biggest clients has transformed their organization from "sharing in silos" to having shared Finance knowledge across the enterprise, whether in the office or on the move. Now it is easy for everyone in the company to exchange ideas or decisions which would otherwise be buried in email or documents. This knowledge and data is identified as assets that are tagged, shared and followed by the group or anyone else who is interested. The business as a whole is empowered, as more workers become experts across functions, and as knowledge maturity accelerates from the individual to the small team to the broader organization.
Globalization is generating an overwhelming excitement in the industry, and it is easy to get swept away by the hype. The amount of information received by management is overwhelming and the potential is never ending, and there is a clear need for a change in approach to resource management. The value in diverse solutions and collaborative efforts cannot be understated. The opportunity for growth has never been more prominent. It is the responsibility of all companies, and the innovators that lead them, to capitalize on the opportunities presented by digitalization, all the while retaining their corporate memory as well as keeping a keen eye on industry forecasts.
Technology may be the key to success in the digital economy, but it is ultimately our people who will make it happen. Our success would not have been possible without the many people that make iTalent the kind of company it is. As businesses grow and strengthen in the digital economy, it becomes even more important to define the core values which inform the company's brand, culture and business strategy. For us these core values are: exceptional customer service, open communication, trust and integrity, humility, resourcefulness, giving back to the community, and work-life balance.
Renee La Londe is Founder & CEO of iTalent, a woman and minority-owned global technology consulting and system integration services company. Her company assists Global Fortune 500 companies with their digital transformation initiatives, from achieving millions in cost savings to enhancing workforce productivity that impact thousands of employees.
Ms. La Londe is well-versed in digitization trends having achieved impressive results prior to starting iTalent. Not only did she drive digital transformation for NetApp's support organization, she also was instrumental in Cisco's B2B commerce strategy where over 90% of the company's customers moved their paper-based transactions online to create greater efficiencies and millions in savings. Renee was recently named to the prestigious 2015 CRN Women of the Channel List, won the bronze Stevie Award for Female Entrepreneur of the Year, and participated as an expert speaker at GSMA Connected Women conference and Mobile World Congress. She also co-wrote the book, Social Knowledge: Organizational Currencies in the New Knowledge Economy. To add to her accolades, Renee has been recognized as one of Silicon Valley Business Journal's Women of Influence 2015, was nominated as a Women 2.0 Founder to Watch, and was honored on CRN's 2015 Women of the Channel's list.
iTalent is a women owned, global business enterprise technology consulting services and cloud system integration firm. iTalent helps companies such as Cisco, Veritas, and Sephora do what they do better through a wide variety of offerings such as digitizing operations and increasing collaboration, business intelligence and analytics, optimizing system processes and change management consulting, cloud and software development, and mobile application development.
All of these solutions and the diverse, unique, and effective team makes iTalent the best fit for businesses looking to streamline and improve business operations. The team has numerous awards to its name, including three APAC Stevie Awards, three Best in Biz Awards, five Stevie ABA Awards, two Stevie Awards for Women in Business, and a WRMSDC Rising Star Award.