Reading about climate change these days can feel like a race against the clock. We're bombarded with headlines about the urgent need for action, and the dwindling time remaining to take it.
According to the UN's International Panel on Climate Change (IPCC)[1], we need to cut emissions by half by 2030 to limit global overheating to 1.5 degrees Celsius, the target outlined by the Paris climate agreement. And we have just around 10 years left to make the massive structural and societal changes necessary to make that happen.
If we don't get global warming under control, it's not an exaggeration to say that the effects on our planet will be catastrophic. Rising sea levels, more severe storms and devastating droughts are just some of the more visible and immediate effects. Long term, humanity could face famine, expanding refugee crises and other serious economic impacts.
We know what must be done but how do we get there? It's a difficult question to wrestle with. One possible solution comes from what may, on the surface, seem like an unlikely source: Technology.
Specifically, the mobile communications sector. Yes, technology requires energy to operate and visions of a carbon-neutral future may evoke pastoral fields and blue skies rather than crowds of people looking at cell phones. But the advances mobile technologies can bring will enable energy efficiency across many industries and the potential impact is outsized compared to other sectors.
At the GSMA, we call this "the Enablement Effect," and it may be the key to helping us reach the emissions goals needed to combat catastrophic climate change. GSMA commissioned a report[2] that outlines how mobile communications technologies can positively impact carbon emissions reductions.
In a preface to the report, which was a joint study with the Carbon Trust, GSMA Director-General Mats Granryd has highlighted the enormous business opportunity presented by the climate crisis for the mobile industry: "…while getting our own house in order is important, mobile's greatest positive climate impact lies in its potential to enable other sectors of the economy to reduce their own emissions".
The report offers context and provides a high-level analysis of six different categories of enabling mechanisms, along with case studies:
Smart Buildings
Smart Energy
Smart Living, Working, and Health
Smart Transport and Cities
Smart Agriculture
Smart Manufacturing.
The mobile industry is already making great strides in creating more energy-efficient equipment, which is notable considering the exponential advances in technology in recent years, coupled with an explosion of data consumption. The total annual emissions of the mobile sector are approximately 0.4 percent of total global emissions.
The mobile industry can have real impact is in enabling efficiency across other industries through improved connectivity, hyper-responsive sensors and the rapid processing of data to impact behavioral changes. In 2018, the enabling impact of mobile communication technologies globally was estimated to be around 2,135 million tons of CO2 – similar to the total GHG emissions emitted by all of Russia in 2017.
When you look at the potential impact of mobile communications technologies compared to the footprint of the industry itself, there's a possibility of a tenfold impact – a real chance to make a leap toward meeting the goals of the Paris agreement.
Some examples of the areas where the mobile industry can have the greatest impact on potential carbon emissions reduction/avoidance include:
Healthcare: In the UK, a national broadband network called N3 allows healthcare professionals at the National Health Service to manage appointments, send prescriptions electronically and practice telemedicine. It has also saved the NHS an estimated £926 million and reduced carbon emissions by more than 50,000 tons of CO2 over a decade.
Transport and smart cities: Mobile communication technology will be a catalyst for the increase in electric vehicles by facilitating the use of charging points, and, through telematics, creates an improvement in route optimization and vehicle fuel efficiency. As an example, the Neste SmartTruck service allows truck drivers to access applications like mobile refueling, fuel consumption optimization, GPS positioning and other data. The system helps fleet managers save up to 15 percent of a vehicle's fuel consumption, reducing emissions.
Manufacturing: Mobile-enabled storage and inventory management can reduce the overall level of inventory and area needed, increasing efficiency and decreasing energy use for operations like lighting and cooling. Lineage, a global food warehousing and distribution company, has reduced its yearly energy costs by 8 percent at the 78 warehouses where an the Internet of Things (IoT) temperature system has been installed.
Smart buildings: Mobile technologies are making building management systems smarter, like metering, and HVAC (heating, ventilation, and air conditioning) control systems, to enable energy efficiency improvements, and reduce gas and electricity consumption. One mobile network provided a high-end hotel with an end-to-end service that measured, controlled, and monitored energy consumption and spending, focusing on high consumption points to decrease energy costs by 12 percent.
The explosion of IoT also holds a tremendous potential for impacting these and many other sectors. As more devices come online and networks become faster and more responsive, there will be more ability to monitor energy usage, temperature, lighting and other operations in real-time.
IoT is set to be one of the main drivers of decarbonization enabled by mobile technology, as well as behavior changes from the personal use of smartphones. The latter will lead to things like reduced travel for work and for leisure, increased use of public transport because of better apps providing real-time updates and a reduction in travel due to mobile shopping and banking apps.
Digitization is expected to disrupt all parts of the economy over the next decade and, if sufficient policy and investment is received, has the potential to be a key driver of low carbon development.
This is all a great start, but we must not be complacent. That clock is still ticking and we have precious little time to act if we're going to limit global heating to 1.5 degrees and prevent climate catastrophe.
Mobile technologies currently connect over five billion people around the world – about two-thirds of the global population – there's incredible potential in those numbers. To make that fully realized, governments, businesses and consumers must embrace the opportunities presented by this technological revolution.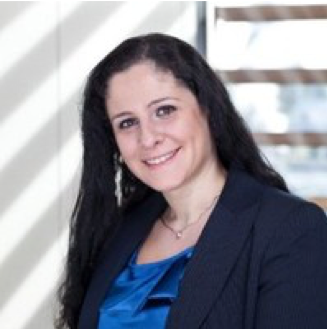 Ana Tavares is Head of the GSMA for North America and is responsible for driving global initiatives such as Networks (4G, 5G), IoT, RCS and Gender Diversity, among others, in collaboration with GSMA operator members in the US, Canada and the Caribbean markets. Prior to this role, she led the GSMA efforts on Connected Living across different industry verticals, including Healthcare, Education, Automotive, Utilities, Smart Cities and Consumer Electronics. She has also led strategic initiatives in the Mobile Internet, Messaging and Converged Communications areas. Before joining the GSMA, Ana held various strategy consultancy positions at BCG, Deloitte Consulting and Accenture. Ana began her career in Private Banking at Merrill Lynch in the area of investments in new technologies. @lattibeaudiere

---
[1] https://www.ipcc.ch/sr15/
[2] https://www.gsma.com/betterfuture/wp-content/uploads/2019/12/GSMA_Enablement_Effect.pdf