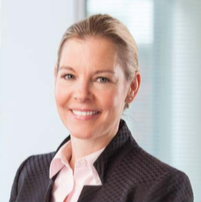 by Keri Gilder, EMEA VP&GM, Ciena
When I attend a conference, or read an article about digital transformation, the conversations are dominated by topics such as intelligent network automation, autonomous networks, big data analytics, software defined networking, virtualisation, faster service time to market, self- service portals, on-demand capabilities, and the myriad of other technologies that can either help me save money, or make money via new or differentiated services.
These are all very valid and useful technology based solutions that help my digital transformation efforts, but the one area they don't address is people – my customers and my employees.
I also recently attended a senior executive conference, and the consistent message from a number of CEos was around protecting/improving their brand and their customer experience (CX). They all felt brand and CX are fundamental to their business success – the foundation of their
house, on which they can launch, promote and sell their products to a customer base who believes in what they stand for and is loyal to them.
These two seemingly separate topics got me thinking about how to best to leverage customer experience and my employees on the road to digital transformation, and how, in fact, they are intrinsically linked. If my employees don't buy in to the digital transformation journey, aren't willing to retrain to have the necessary new skills, or it is not delivering what will meet and delight my customers, then it is doomed to failure.
So where to start? The obvious point is with my customers, without them there is no business. But what if I could really get my employees to be customer centric, and get them aligned with my customer needs that I can satisfy through digital transformation? Then I would have a plan that can really succeed.
Implementing a well-defined customer experience program across the organisation can be the vehicle for this employee cultural shift, to help each employee understand not only what will keep their customer happy and make us easy to do business with (table stakes), but also what will really add value and delight the customer. They can then bring
these insights, knowledge and prioritisation to both their own area and in end-to-end process definition during the digital transformation journey.
But can I simply ask my customers? I recently heard a service provider at a conference say that there is no point asking customers what services or products they want, since they don't know. And while that is often valid, it is probably because it was the wrong question. Our customers have a deep understanding of their own business, not ours, so let's ask what their business challenges are, what are they trying to achieve, what their personal goals are, and then bring this deeper understanding back into the organisation as we undergo our digital transformation – and design new products and processes for them. For example, let's not just automate today's processes to
reduce costs and errors, but focus on automating a better process that is better aligned to the customer's needs.
A company with a of deep understanding and commitment to customer experience can leverage it as a cultural foundation to enable a better, faster and more committed digital transformation journey.
WOMEN@CIENA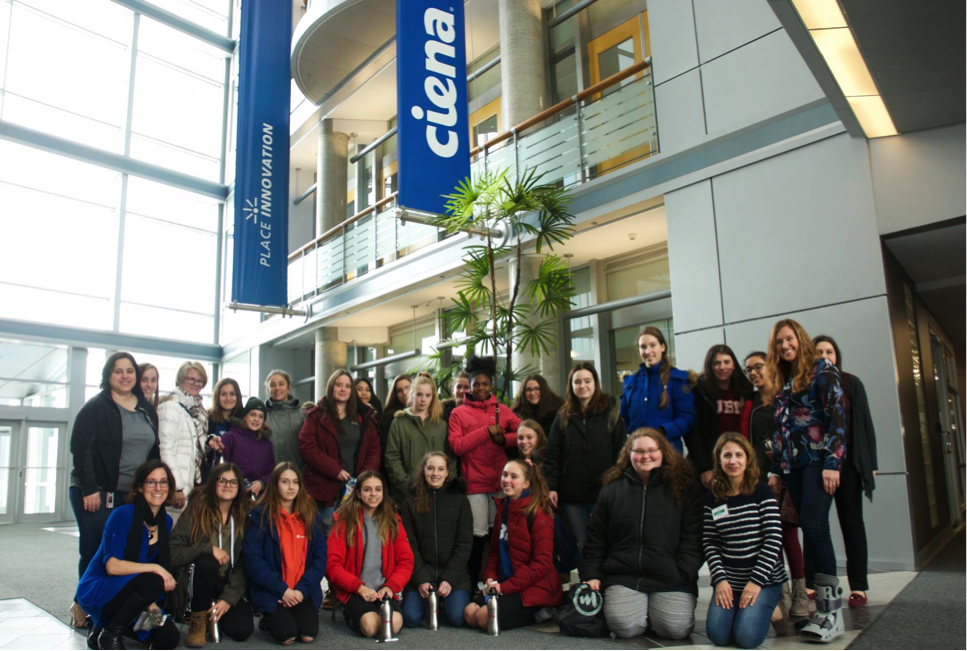 Women@Ciena is proud to be the platinum sponsor the GTWn's Welcome reception at Mobile World Congress 2018 in Barcelona and to support the role and contribution of women in the mobile industry and beyond. Like the Global Telecom Women's network (GTWn), we celebrated our 25Th anniversary in 2017. We were founded at the height of the communications revolution which began in the 1990s, and which led to the digital revolution of today.
Women@Ciena is part of Ciena's commitment to Corporate Social responsibility. We want to foster an inclusive environment that values and respects all individual's strengths, perspectives, ideas, and ability to meet the needs of our customers globally. Women@ Ciena is the overarching initiative that encourages gender diversity. It does this by encouraging women to take the steps necessary to make the most of their careers; from onboarding new talent, coaching and mentoring to career planning, development and progression, as well as helping women reach the executive level.
our mission is to establish a Ciena culture that cultivates, inspires, and rewards the contribution of every individual no matter what sex, race, religion or otherwise. Through active awareness, we are creating an environment that attracts, develops, and retains more women in our workforce. Ultimately, our goal is to create an understanding about the value of each individual, to break down barriers that exist, and empower the voice and talents of women in our workforce.
As part of Women@Ciena we have a Global Women's Council which is comprised of women and men from across the organization – all levels, regions and disciplines – to ensure a genuine cross-section of talent and insights. The council's aim is to grow the company's diversity program globally, with local action in each of the regions in which we operate. It involves the creation of smaller, regional groups to meet once a quarter as a 'diversity team' to share activities and develop new best practices as a grassroots program. The Global Women's Council leaders initiate a local projects or initiatives every quarter as well as connect, communicate and participate with the other regional councils as a wider, global team.
---
Keri Gilder is Ciena's Vice President and General Manager EMEA, responsible for guiding Ciena's EMEA service provider and enterprise customers, as well as partners, as they adapt to accommodate high- capacity applications and services, such as those needed for cloud-based services and video. She is also helping to drive adoption of Ciena's OPn network approach, advocating Ciena's advanced software and networking platforms, including its converged packet optical, packet networking and Blue Planet software solutions, to facilitate the transformation to open, software-driven networks.
Keri has held several significant sales leadership roles at Ciena, including Vice President, Major Account (CenturyLink) in North America, and most recently as Vice President of Global Account Sales, EMEA, where she developed and delivered a unified global account strategy that enabled top line revenue growth for Ciena's most strategic service provider customers.
Having built a reputation as a leader and respected consultant throughout her career as an engineer and network architect, Keri is actively encouraging mentoring and coaching – passing on her expertise in both personal and professional capacities. Most recently she helped found Women @ Ciena, a global internal networking initiative that aims to encourage diversity within the company through motivating and inspiring women at all levels and in all disciplines to attract, develop and engage talented people.
Prior to Ciena, Keri worked in multiple roles for Lucent Technologies as an Account Executive, Senior Systems Engineer and Senior Consultant. She maintained an S.S.B.I. (Single Scope Background Investigation) security clearance while working for Hughes Aircraft as a Network Engineer responsible for the evaluation, implementation and maintenance of data infrastructure for the global military theater.
Keri received a Bachelor of Business Administration degree with an emphasis in Management Information Systems (MIS) from New Mexico State University. Her certifications include, Cisco Certified Network Associate (CCNA), Six Sigma Green Belt and Dale Carnegie.
She lives in London with her husband and two children and is based at Ciena's offices in Worship Street.