The GTWN partnered with the GSMA's Diversity in Tech program to deliver a panel discussion on the Networks for the Universe during the first day of Mobile 360 in Singapore on 2 August 2022.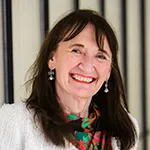 Moderators Jeanette Whyte, Head of Public Policy APAC at GSMA and GTWN Secretary-General Vicki MacLeod, asked the panellists a series of targeted questions about how we as female leaders in the tech sector can work together to get the best outcome for our customers, our societies and our nations
---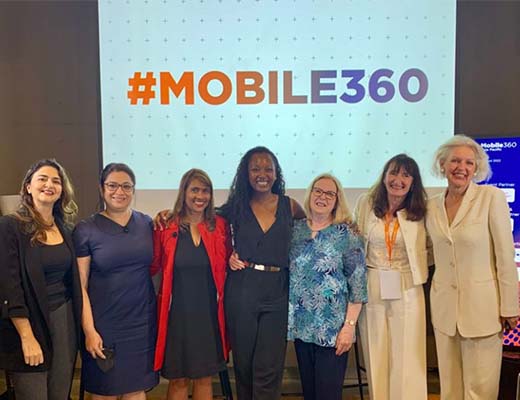 The panel was introduced by two videos about the concept and importance of the Networks for the Universe, from Lion Share Media CEO Susan Brazer and also CEO of Singapore Space and Technology Lynette Tan.
Susan Brazer is a global digital transformation executive, who is leading the evolution to the metaverse through THIN-AIR™ Metaverse, a 5G Web3.0 distribution platform for next-generation premium entertainment and immersive media. Susan described the concept of the Networks for the Universe as providing a totally fresh perspective on the networks for the future, and as "one of the most significant moonshots of our lifetimes" – an even more expansive vision than the metaverse. The Networks for the Universe will go far beyond this to connect the physical, digital and virtual worlds, including real people, places and things, to connect us in infinite space. A key challenge is how to co-ordinate the countless new technologies, decentralised development teams, parallel road maps, stakeholder interests and financial resources needed. This will require new digital tools, business rules and workflows that are more intelligent, collaborative, automated, transparent, trusted, tokenised and incentivised. While many consider THIN-AIR™ a big idea, it is a critical starting point that can evolve and contribute to building the Networks for the Universe.
Lynette Tan is the Chief Executive of Singapore Space & Technology (SSTL), and also a co-founder. She provides business management advisory, consulting, technical training for capability and talent development for the space industry. Lynette praised the opportunity that this panel provided to women experts in their area of digital technology, to share their vision of the future. She highlighted to need for all women – and men – to seek opportunities to encourage diversity of talent, skills, perspectives and capabilities, and to work together. The industry needs the best talents and the best minds to create products and services to enable connectivity that benefits people, companies, societies and advance civilisation. We need to do this together to shape the future of the network industry.
Keynote by Dian Siswarini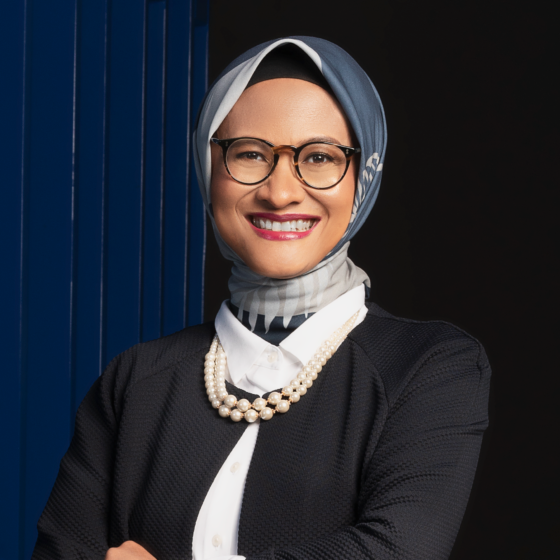 Following the videos, the keynote was given by Dian Siswarini, President Director and CEO of XL Axiata and Co-Chair of W20, the official G20 engagement group focussed on gender equity at the G20 meeting being held in Bali, Indonesia in November 2022. Dian spoke about the leadership role of mobile network operators in W20. She stressed the benefits of gender inclusive policies and in particular, how digital inclusion can ensure that half of the world's population can also benefit from access to the latest digital technology. The pandemic has shown that women in particular are the most badly affected by lack of equitable digital access, as the care givers for their families, and also with many othe responsibilities, including home schooling for their children during lockdowns, and also running small businesses. A focus on digital equity can unlock vast economic and social potential and ensure that no woman is being left behind.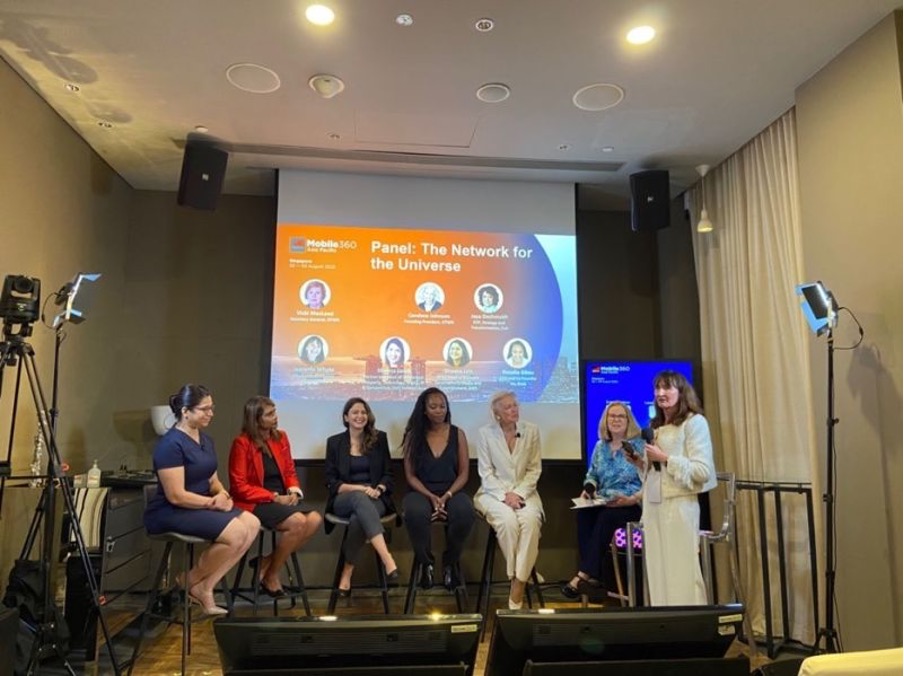 Following the introductory videos and the keynote address, panel members Candace Johnson, Jaya Deshmukh, Sheena Jacob, Shweta Jain and Rosalia Gitau debated how we can ensure that these potential social benefits are achieved in a sustainable manner as we build out the Networks for the Universe.
---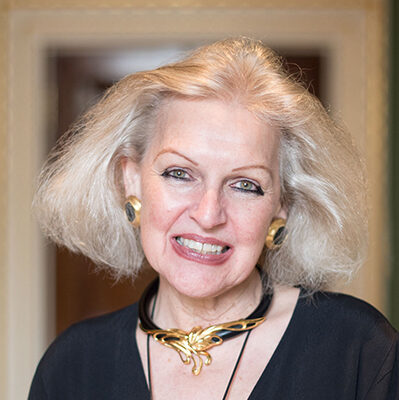 Candace Johnson, Founding GTWN President and Founder/Co-Founder of SES, Loral Teleport Europe, Europe Online, VATM (Association of Private Telecom Operators) and OWNSAT (Oceania Women's Network Satellite), highlighted the fact that with the James Webb telescope now bringing us images from the beginning of our planet and humanity, the "Universe" as we know it has now been expanded to Deep Space, Near Space and the planet Earth. It is important that we now all join together to create "Networks for the Universe", encompassing resilience, sustainability, AI, IoT and quantum technology.
---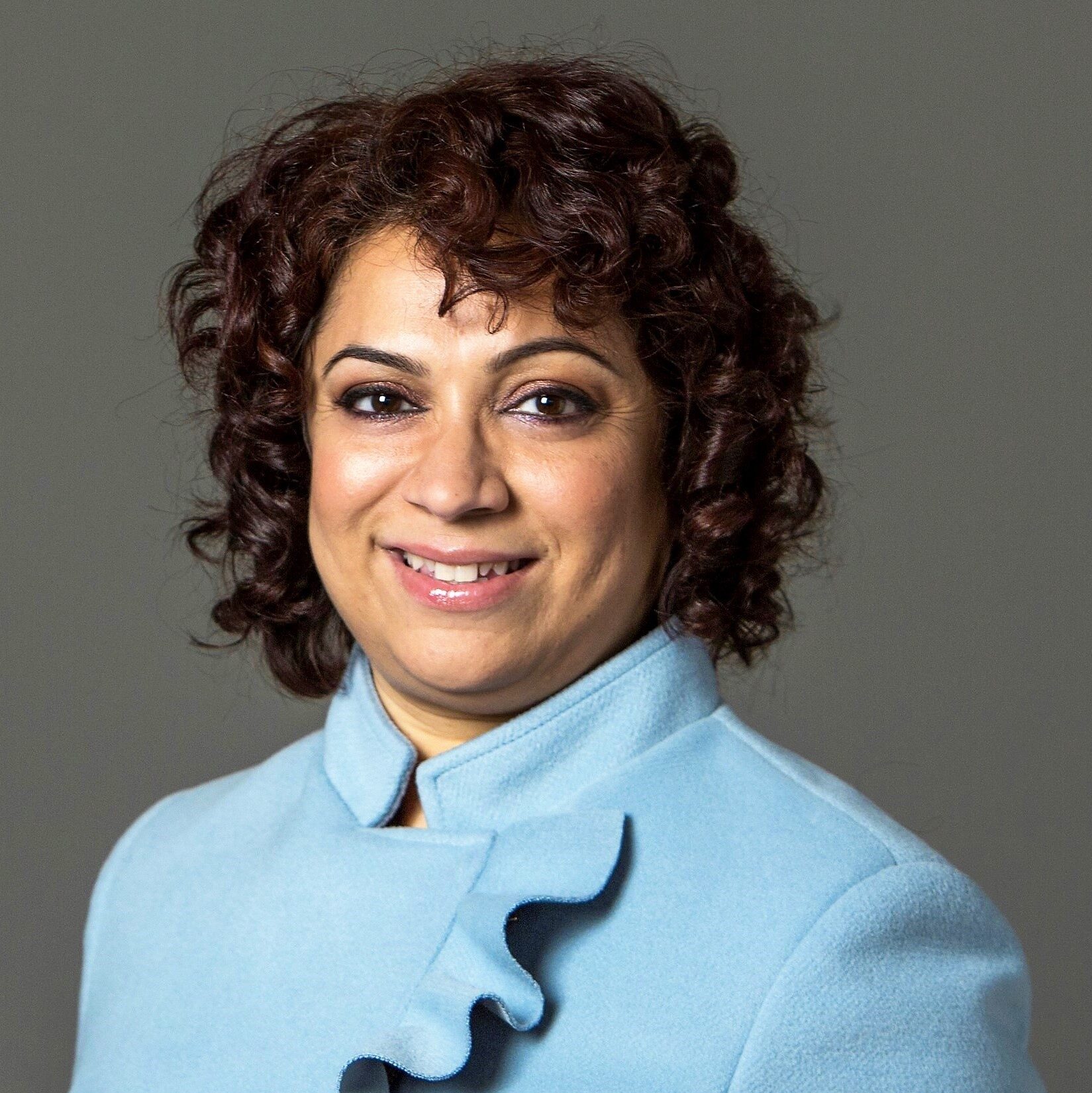 Jaya Deshmukh, EVP Strategy and Transformation at Colt Technology Services, expanded on her description, outlined in an earlier keynote presentation, of the importance of recognising the impact of the hive mind when designing and offering digital services. Digital technology is interlinked with human communications and cannot be separated from their impact on the customer and on society. Colt's mantra is to connect organisations and individuals around the world so that they can make a difference to people everywhere. This means working with other companies and organisations to understand the full impact of technology on societies and identifying where we can all work together to break down silos and achieve the best outcomes in an inclusive way. In this way, we can ensure that the Networks for the Universe are developed in a positive and beneficial way, while minimising the risks. This will be the way to ensure Universal Meaningful Connectivity, as described by Suleyma Abdullah, Director of the UN Digital Hub.
---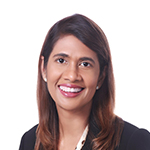 Sheena Jacob, Head of the Intellectual Property practice at CMS Holborn Asia, then spoke about the important role that the legal, regulatory and policy framework will play at the national, regional and international level in achieving the objectives for the Networks for the Universe. As part of building trust by businesses and individuals in the new digital services, the industry needs to work together to create a safe environment and tackle the harms that are being experienced online, that will potentially only expand in the metaverse and beyond. For example, women, through their avatars or online personas have been subjected to "physical" abuse and sexual harassment by other avatars in the metaverse, and children and the vulnerable also need mechanisms to protect them from bad actors in these new worlds. Policy makers and laws are often far behind the development of technology; the metaverse is being developed before the legal and regulatory framework is in place to ensure that it can be created in a safe, inclusive and trustworthy manner. We must all work together, with and through our policy makers and our governments and international organisations, to ensure that this important part of the evolutionary development of the metaverse is given maximum attention.
Sheena also highlighted the impact of new immersive technologies on Intellectual Property law, and the questions now being raised about Artificial Intelligence and innovation. As AI is increasingly being used to create new applications, who will own the IP associated with them, and how will AI based businesses be rewarded for their innovation and investment? A recent claim by a former Google engineer that AI has become sentient, highlights that we are now facing legal and moral questions that we have never faced before. Without a credible and effective legal framework, there is a danger that innovation and creativity will be held back. Law makers must also adapt to this new reality, and partner with the industry to come up with innovative solutions to address these problems, just as we have in the past for other technological issues.
---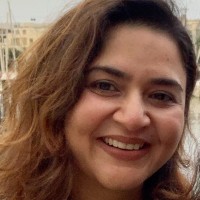 Shweta Jain, APAC Head of Business Development, Media and Entertainment at Amazon Web Services (AWS), spoke about the environmental impact of digitalisation and explained how their media and broadcasting customers are leveraging AWS cloud and 5G technology to help to minimise their environmental footprint and to enhance their customers' experience. The twin transitions of digitalization and decarbonization are not mutually exclusive, but in fact can be mutually beneficial. Improving sustainability has become a number one priority for the media and entertainment production sector. Last year, AWS along with its partners collaborated with some of the world-leading sports broadcasters in an English Premier League production workflow trial to support the goal of a carbon 'net zero' future for live productions. More information can be found at https://www.ibc.org/news/bbc-bt-sport-sky-sports-premier-league-prove-benefits-of-cloud-for-sustainable-live-productions/8298.article
Most broadcasters and media companies are now focussed on developing cloud-based AI-enhanced services, such as for live sport, or for other immersive entertainment experiences. Global events such as the World Cup, Super Bowl, and Olympics are communal experiences, so sporting leagues and teams are exploring new ways to heighten the audience's in-stadium experience. As an example, Verizon and AWS have collaborated to introduce Verizon 5G Edge with AWS Wavelength to scale up and fulfil the promise of initiatives such as the Super Bowl 2021 initiative to create an enhanced, hybrid live experience for their in-stadium fans that combines the immediacy of watching in-person with the more immersive experiences available at home.
Thinking about the skills that will be needed for the Networks for the Universe, Shweta referred to a recent study that AWS commissioned from AlphaBeta, to examine the skills needs of organisations across Australia, India, Indonesia, Japan, New Zealand, Singapore and South Korea. The report "Building Digital Skills for the Changing Workforce" shows the critical need for workers and employers to increase digital skills knowledge and maximize the benefits of technology. The research found that the seven countries studied collectively will need to train an estimated 86 million more workers over the next year in digital skills to keep pace with technological advancements – equivalent to 14% of their current total workforce. AWS is deeply committed to addressing this challenge and as part of their efforts to continue supporting the future workforce, AWS is investing hundreds of millions of dollars to provide free cloud computing skills training to people from all walks of life and all levels of knowledge, in more than 200 countries and territories.
Read more about the work that Shweta is leading at AWS to help broadcasting and media companies prepare themselves for the future:
https://economictimes.indiatimes.com/industry/media/entertainment/media/we-want-to-make-it-easier-for-people-in-media-to-leverage-the-cloud-for-their-work-says-aws-shweta-jain/articleshow/90013765.cms
https://www.connectechasia.com/home/optimising-the-media-value-chain-with-the-cloud/
https://www.edgeverve.com/the-edge-quarterly/transforming-entertainment/
---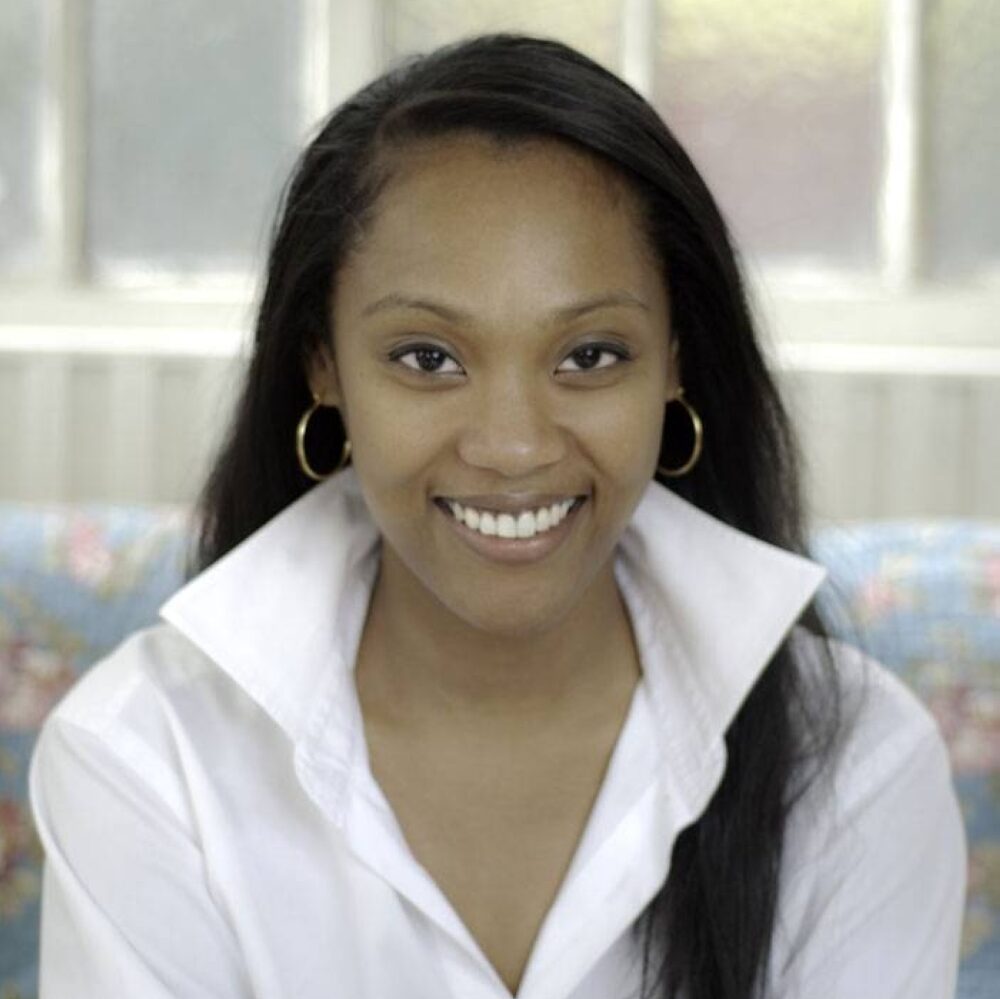 Rosalia Gitau, CEO of financial app Bixie described how she is working in collaboration with women's networks to build her vision of empowering millions of women worldwide to take control of their own finances. Her mission is to enable women to know their own worth and to grow their financial worth. Launched in the Philippines in November 2021, Bixie works by providing an app that encourages wealth creation through providing knowledge, network and tools. Bixie is positioning itself as the financial home for women and their families and is based on facts about how women behave differently than men when it comes to money. This is a market gap worth $5 trillion dollars. Bixie wants to close that gap while also enabling more women to participate in fintech and take advantage of the opportunities presented by online finance. Bixie's mission is to empower women to know their worth and to grow their worth. Rosalie sees this is as missing piece in the jigsaw of the future of digital nations, and an essential enabler of the Networks for the Universe. Without equity and equal opportunity for women, there can be no sustainability.
Rosalia also commented on the skills needed to contribute fully in the digital economy. She understands from personal experience how the digital skills gap can slow innovation and restrict opportunities for new businesses. To grow, Bixie needs to be able to attract data experts, talents which are both rare and expensive. To realise the potential of the new networks, the industry needs to work with government and civil society to train many more digital tech talent, especially data scientists. But we also need to recognise the importance of the so-called 'soft skills' related to communication and behavioural science, to help us understand the needs of our customers and achieve the best outcomes.
For more visit www.mybixie.com. You can download the app here: https://linktr.ee/mybixie.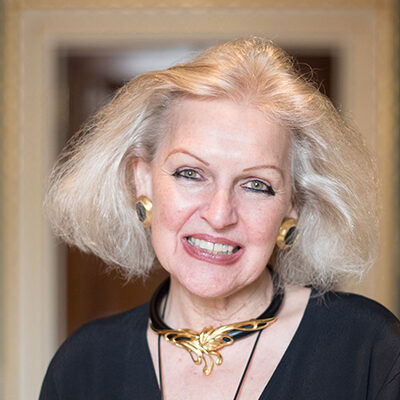 In closing the discussion, Candace Johnson remarked that all of the speakers on the panel were contributing in remarkable ways to creating "Networks for the Universe". As an example of what she and the GTWN are doing in this regard, she described the genesis of the Oceania Women's Network Satellite (OWNSAT), an investment group which was one of the first investors in Kacific, ('the heart of broadband'), established 9 years ago as a next generation broadband satellite operator committed to providing universal, fast, high-quality broadband access at an affordable cost to the underserved markets in the Asia Pacific. The success of Kacific and its plans for future development demonstrate the power of women entrepreneurs and investors in bringing about "Networks for the Universe" to achieve social, economic, and sustainable outcomes through digital tech.
Watch the video of the full session here:
https://www.mobile360series.com/asia-pacific/session/diversity-in-tech-the-network-for-the-future/