Laureen R. Cook, Executive TMTS Adviser, Extelcon
---
Greenwashing is a term used to describe a false, misleading or an unsubstantiated set of claims made by an organization related to the positive impact that a company, product, or service has on the environment, society, and/or governance (ESG) related issues. As we see in today's world of fake news, greenwashing often undermines the public's trust in the media as it becomes difficult to independently sort fact from fiction. The same can be said for the TMTS industry as currently there are no two companies, independent ESG rating agencies, or financial institutions that measure similar ESG factors with the same parameters.
In today's post-Covid world, responsible ESG behavior has become synonymous with both employees and consumers for holding corporations accountable for the way companies work with their staff, customers, and suppliers. Since 2020 the European Union (EU) has been working on an action plan for Financing Sustainable Growth and parameter setting related to
the Sustainable Finance Disclosure Regulation (SFDR)1. This directive, initially including 32 mandatory metrics, has a stated purpose to "improve transparency in the market for sustainable investment products, to prevent greenwashing and to increase transparency around sustainability claims made by financial market participants."
The SFDR will re-focus capital markets towards sustainable investments and foster the transparency of economic activity. While SFDR pertains to financial institutions such as asset managers and pension funds, it will impact on the TMTS industry, which is highly capital intensive, often publicly owned and in constant need of raising capital. Asset managers globally are expected to increase their ESG-related assets under management (AuM) to US$33.9tn by 2026, from US$18.4tn in 2021. With a projected compound annual growth rate (CAGR) of 12.9%, ESG assets are on pace to constitute 21.5% of total global AuM in less than 5 years, according to PWC's Oct 10, 2022 ESG Investment Report.2
For the TMTS industry, the ESG movement is gaining traction. In light of the EU SFDR initiative and growing concerns from within the Mobile industry post- pandemic, in June of 2022 the GSMA published its paper
in conjunction with EY on ESG Metrics for Mobile3 and have invited commentary from the industry in order to develop a consistent set of ESG Key Performance Indicators (KPI's) that would be relevant and consistent across the entire Mobile Industry. The GSMA's initial KPI's will be focused on the environment, digital inclusion, digital integrity, and supply chain. A further refinement of these topics is imperative as there is currently no uniform approach across the TMTS industry, nor among the many independent ESG ratings agencies, nor financial institutions as to which metrics should be monitored and what formula should be implemented for evaluation. While most would agree on broad topics to be measured such as carbon emissions, energy consumption, gender pay gap, excessive C level compensation, these are generic, high-level indicators, applicable across many industry sectors, not solely pertaining to the TMTS industry, which is largely reliant on private capital.
The need for consistent industry wide Key Performance Indicators (KPI's) can significantly influence the risks and rewards for the TMTS industry at large. In particular in developing markets, where a positive ESG report can help raise the public profile and industry awareness of a company which in turn can open doors and provide access to new sources of financing. Conversely, a negative ESG report related to sustainability impacts such as the environment, social impacts related to employees or human rights, and governance issues related to corruption and anti-bribery could significantly harm a company's reputation based on its ethical perception and restrict sources of funding to these highly capital-intensive companies.
According to the GSMA/EY June 2022 poll, 86% of managers say that the focus on ESG has been critical in building trust with their stakeholders in uncertain times. Additionally, 83% say that companies that maintain their focus on ESG and long-term value will be more resilient in the face of increasing disruption and volatility. Investors also made it clear, with 9 out of 10 investors surveyed in the EY poll, post-pandemic, stating that they are attaching greater importance to ESG performance by companies in their investment strategies and that strong ESG performance now has a significant impact on analyst recommendations.
From the chart we see some of the key issues that most significantly impact ESG investing and impact higher ESG ratings. Environmental issues include green buildings, climate change, energy efficiency/clean technology, air & water pollution/toxins, sustainable natural resources/biodiversity and waste management. Governance issues are focused on corporate governance, executive pay, board diversity, anti-corruption, board independence & business ethics, and a fair tax strategy for the corporations. Social issues relate to human rights, community impact, workplace benefits, labor relations/workers' rights, health & safety, and supply chain advocacy. These issues need to be further refined by each of the TMTS verticals, in order to lead the ESG movement which is gaining momentum in the financial community by grass roots efforts and impending government frameworks.
As leaders in the TMTS industry we need to pro-actively define ESG KPI's that are fit for purpose, measurable, easily reportable, and understandable. Consistent ESG metrics are becoming more relevant to the public, governments and most importantly to financial markets. Industry led transparency will foster confidence and build trust across companies in the TMTS ecosystem, which will equate to greater access to funding and improved, sustainable profitability in the long term.
1 https://www.eurosif.org/policies/sfdr/
2 https://www.pwc.com/bm/en/press-releases/asset-wealth-management-revolution-2022-report.html
3 https://www.gsma.com/betterfuture/esg-metrics-for-mobile
---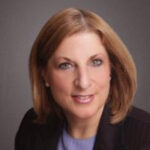 Laureen Cook is an Alumna of the IFC (World Bank), where she was the Principal TMT Adviser, in the Global Telecoms, Media & Technology Private Equity Sector. Currently she is the Founder & CEO of Extelcon, LLC, providing technical and commercial oversight to the Investment Banking Community, Regulators, and TMT & Satellite industry sectors as Lender's Technical Adviser for multi-billion USD telecoms & technology companies. Prior to joining the IFC, Laureen was with Alcatel-Lucent (now Nokia), as Vice President 4G Strategy & Innovation, developing revenue generating products & services. She is a founding Director of the Global Telecommunications Women's Network, and is an Investment Committee member of Innovate Cyprus, a European Union funded 6M Euro Venture Capital Fund providing financing for 4G/5G IoT Start-ups. She holds an MSc in Telecommunications Engineering from Rochester Institute of Technology, and an MBA from Long Island University in New York.
www.extelcon.com