Sinch brings businesses and people closer with tools enabling personal engagement. Its leading cloud communications platform lets businesses reach every mobile phone on the planet, in seconds or less, through mobile messaging, voice and video. Sinch is a trusted software provider to mobile operators, and its platform powers business-critical communications for many of the world's largest companies. Sinch has been profitable and fast-growing since its foundation in 2008. It is headquartered in Stockholm, Sweden, and has a local presence in more than 30 countries.
Sinch shares are traded at NASDAQ Stockholm: XSTO: SINCH. For further details see the website: www.sinch.com
Sustainability at Sinch
The board of directors has overall responsibility for the management of Sinch, including matters related to sustainability.
The main principle for sustainability management at Sinch is to minimize the potential negative impacts of the business and to benefit from the opportunities brought by sustainable business. Sinch therefore has policies in the areas related to sustainability and an internal Code of Conduct for employees. Adopted in 2016, this Code of Conduct applies and is reviewed with all new employees when they join Sinch. It is based on the UN Global Compact's 10 principles for sustainable business, with emphasis on clarifying the company's positions on issues related to respect for human rights, anti-corruption, diversity, equal opportunity and the importance of sound business relationships.
Sinch also adopts an external Code of Contact for suppliers.
Sinch combats material risks related to sustainability through our risk management processes. Sinch continuously monitors political developments and potential new legislation in the countries in which we collaborate.
As we have identified that our greatest environmental impact is through air travel, we have a travel policy that must be followed by all employees, and all travel is booked through the same travel agency to make it easier to track how much we travel and determine how we can reduce traveling.
We believe it is important to reduce the impact that we do have. Sinch shall run its business responsibly with consideration for the environment, the company's customers and its employees. The company aspires to steadily reduce the negative environmental impact of its operations. Since the aim of Sinch's business is for users of the company's product and services to communicate virtually to a greater extent, Sinch is helping reduce the use of paper and help cut the need for travel and transport in a variety of ways, through delivery of cloud services. Air travel currently generates the largest emissions of greenhouse gases in the world and if we can contribute to reducing air travel, it is good for us and our customers.
As noted above, we also have a travel policy to gain control and reduce our travel. We seek to use our own products to the greatest extent possible and hold meetings via our services instead of traveling to reduce the negative environmental impact of flying. We also installed new printers during 2017, that will reduce our use of paper and we are working with efficient product solutions to reduce our use of electricity and other energy.
At Sinch we believe in helping and doing what we can to make the world a better place is important to us as a company. In Sweden, we support Hand in Hand, an organization that is working to eradicate poverty by supporting women in developing countries to start their own businesses. In the United States, we work with Habitat for Humanity. One day a year, US employees help build houses for people who do not have homes of their own.
---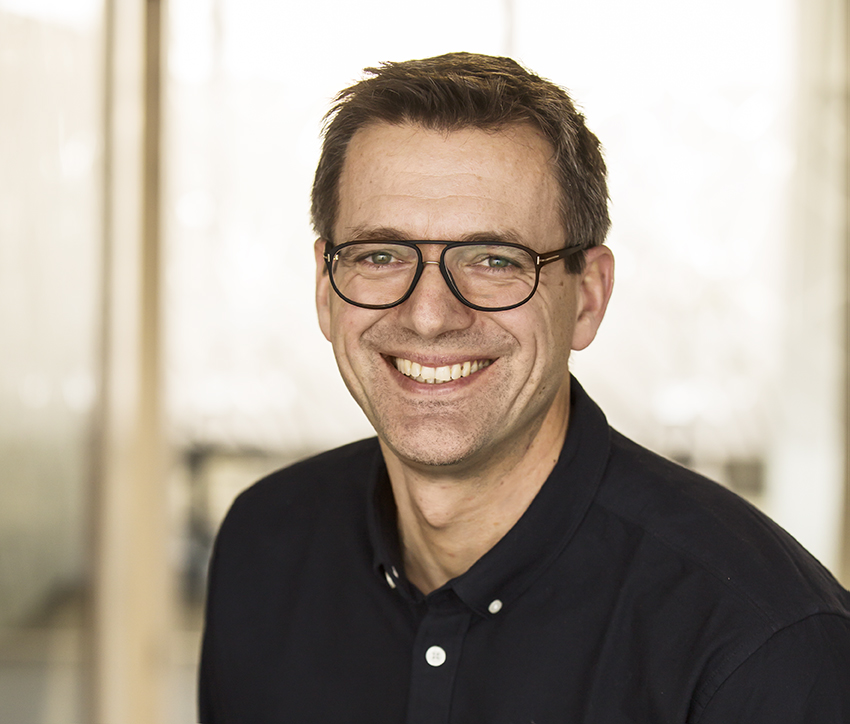 Oscar Werner is the CEO of Sinch with an extensive experience from the international technology industry. He is responsible for overseeing the company's growth and maintaining overall efficiency within the organization. Prior to joining Sinch, Oscar was President of Tobii Tech, the business unit of Tobii that targets virtual reality, augmented reality, PC and smartphone industries. Oscar has been part of the Tobii success since 2010, starting as President of TobiiDynavox, where he significantly grew revenues and led the division into solid profitability. Oscar hold an MSc in Economics from the Stockholm School of Economics, Engineering Studies at KTH, Stockholm.