Leticia Latino-van Splunteren, CEO, Neptuno USA, Corp
---
I don't know how many times people have thought that I am simply joking when I say that I sell telecommunications towers for a living. "Really? And who would buy those?" they ask, and the question simply blows me away. Every. Single. Time.
Communication has really become a commodity, and the incredible technology, the infrastructure and the workforce that makes the magic happen, one could say are going unnoticed and underappreciated. Wireless Towers build outs are constantly being halted, with neighbours furious about how it ruins the beauty of the neighbourhood. I get it, they aren't pretty, and yet, without them, it would be impossible to get an emergency call through in a life-or-death situation.
Wireless networks weren't originally built to handle the amount of data that we are requiring from them today, hence, the imperative need to update the networks that allow us to satisfy this growing data appetite. As of the beginning of 2023, there are upwards of 150,000 wireless towers operating in the United States, and the estimate is that by 2030 there will be about 900,000 Telecom sites (including macro sites, rooftops , small cells).
It is estimated that the United States is short about 20,000 tower technicians to deploy 5G and broadband projects at the projected pace, which is essential to retain its global leadership in telecommunications. Because of this, and the Infrastructure, Investment and Jobs Act (IIAJ), (the largest bipartisan infrastructure bill in US history), there will be an unprecedented amount of funding, US$65B, to be specific, geared towards broadband development. Some of that funding will be allocated to workforce development initiatives. This raises a number of questions:
What skills are required to become a tower technician and to be able to work at height?
How do individuals know if they are suitable for this work and how do they learn about the career path it offers?
How diverse and inclusive is this workforce, and is it showing signs of change?
What can we do to ensure that women and girls view a career as a tower technician as a viable and attractive option for them?
According to Zippia1, 94% of cell phone tower workers are currently male, and only 6% are female; 64% are white, and only 17% are Hispanic or Latino. The average age of tower climbers is 45, which means we need to get more younger people joining the industry. The Federal Communications Commission (FCC) Broadband Advisory Committee Jobs and Skills Working Group identified in its 2020 report that the industry is suffering from an identity crisis. A significant lack of awareness about the career paths, job conditions, training and compensation available to its workforce is one of the main reasons for the shortage. In fact, after that recommendation, several initiatives have taken place, to help raise awareness. One of my favorite initiatives was led by the National Infrastructure Communications Association2 (NATE) which released a featured length documentary called "Vertical Freedom", which can be accessed globally on many streaming platforms. It highlights the professional and personal lives of six tower climbers (including a woman) and the challenges they face on and off the job. Seeing Kelsey Olsen, who is a structural engineer, climbing those towers in the movie, can serve as a role model and inspiration to young women, not only because she chose a career in STEM, but especially because she also loves the thrill that her tower climbing job gives her. Stories such as these serve the telecom industry and prove that the jobs for tower climbers can indeed be more equitable and attractive to a broader section of the population. We are on an important mission to attract a more diverse group of workers into these jobs.
We need to think out of the box and find better ways to outreach, train and retain candidates.
I am an innovator at heart, and as such, I've devoted almost my entire career to finding ways to improve processes and leverage existing technologies to work in a better, faster and safer way. It is no secret that tower climbing is one of the deadliest jobs out there. It requires more than not being afraid of heights, it requires the ability to work, for extended periods of time (and under extreme weather conditions), carrying a lot of weight and basically hanging around. Substantial amounts of time are currently being spent recruiting talent, to only have to let them go, a few hours after experiencing the first climb.
The advantages of VR training
The good news is that with innovative technologies currently available to us, we can tackle this problem differently. Virtual Reality (VR) Training is slowly becoming an essential tool not only to deliver full immersive training experiences that have the ability to be more comprehensive and experiential by definition, but also to enable the employer to better screen potential candidates by providing them an opportunity to familiarize themselves with the "climbing scenario" on the virtual platform, before deciding to embark on full training.
Untilnow,therewasnorealwayforsomeonetotryoutthe role of tower climber without actually going up a tower with one or more trained technicians to accompany them. This is an expensive exercise, requiring trained technicians who are also skilled in instructing others to take time off their own work to train new recruits. The whole process meant that selection of potential candidates was also relatively long and careful, as it is difficult to judge whether someone is suitable for high work before they have experienced it themselves. Some people take to it immediately and love it, while others, even those who are very interested in the field, find that it is not their cup of tea.
In these VR based training modules, users move through and interact with a virtual world that looks like a real-life location. These virtual environments marry virtual gaming elements to required training learning points and milestones. As a result, a real-world environment is created for a unique learning experience for students and industry professionals with the ultimate goal of delivering a credentialed backed training program. The user begins the training by receiving instruction from a certified tower instructor. After that, they choose their equipment and drive to a virtual representation of the tower for a tower training scenario. In addition, the application leverages gaming features to score the user on safety and training outcomes.3

Whereas some girls and young women may have been put off applying for climber jobs, as they found the selection process and training rather intimidating, in this VR environment they can experience the role and can find out if it suits them. This saves time and resources for the tower company, while also making the selection and training experience much more user friendly and less confronting for a broader range of potential applicants.
At Neptuno, we are committed to helping develop a more skilled, diverse and stronger telecommunications workforce, and we are utilizing innovative ways to achieve this goal, which is really exciting and motivating for us. We are working hard at supporting pre-apprenticeships and registered apprenticeship programs, such as TIRAP, whose mission revolves around creating solid career paths that are able to attract more talent, especially from under-represented groups. We have contributed hundreds of virtual twin datasets of telecom towers using Lidar technology to VR companies, training providers and Industry Associations to help advance the quality of the VR programs available. I hope that by using VR training and selection we will start to see the gender and equity profile of the industry change, so that this sector can benefit from a broader range of skills and experience in the future.

1 https://www.zippia.com/cell-tower-climber-jobs/demographics/
2 Vertical Freedom Movie Trailer: https://youtu.be/3NfAoXNAX7k
3 For example, see https://www.youtube.com/watch?v=47WMbCCFbqg
---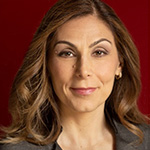 With over 25 years' experience in the telecom industry Leticia Latino-van Splunteren went from working for Merrill Lynch and telecom giant Nortel Networks to accepting the challenge of extending the legacy of her family business, founded by her father in Venezuela in 1972, by establishing it in the US back in 2002. Neptuno Group has helped deploy some of the first cellular networks in the Americas where they have built over 10,000 Towers. She was appointed CEO of Neptuno USA, Corp in 2017. Under her leadership, Neptuno has patented several tower designs and has applied 3-Dimensional technologies to Site Surveys, Tower Mapping and Virtual Telecom Assets Libraries. The company also contributed to the development of NAAP, an AI fueled Telecom Asset Management Software, geared to help manage Asset Life-cycles, and is taking an active role in the Smart Cities movement through their innovative multi-host, multipurpose Smart Pole, branded as SmartTecPort.
Leticia is a recipient of the Women in IoT award by Connected Magazine, Revolutionary CEO's by Aspioneer and one of the 30 most influential Leaders in Tech by Insight Success. In early 2022 she was appointed by the United States Federal Communications Commission Chairwoman Rosenworcel to serve in the Telecommunications Interagency Working Group, which was formed as a requirement of the Infrastructure Investment Jobs Act and is tasked to present a recommendations report to US Congress on how to address the Telecommunications workforce shortage by January 2023. She is also an appointed Working Group Member to the FCC Diversity and Equity Council, and sits on several Boards including the SmartCities Expo Miami Advisory Board, The Global Telecom Women's Network and The Acceleration Project.
www.leticialatino.com