Nicola Palmer, Chief Technology Ambassador at Verizon and Member of the Board of GTWN
---
As a Member of the International Board of the GTWN, I am pleased that in 2023 we are mounting a call to action to the mobile industry to work together to help close the digital divide. I hope that everyone will rise to the challenge so that we can ensure that the mobile industry continues to thrive in a fully inclusive and responsible way.
At Verizon, we recognized a number of years ago that, despite the advances we have made in providing access to mobile connectivity, too many individuals and communities are left behind by the digital transformation of the economy and society. There are a number of reasons for this, some of which are complex and longstanding. By developing bold and practical initiatives to overcome this gap, we aim to bring real, life-changing access to all. For years, we've been working to help close the digital divide – I'd like to share with you some of the strategies and programs that we have launched to reach our goals.
How we are reaching our goals
Providing access to technology is not sufficient to ensure that no one is left behind in the digital revolution. The full benefits of mobile technology cannot be realized without appropriate education, skills, and the fundamental knowledge of how to use the technology. Through our company-wide responsible business plan, Citizen Verizon, we are building a better future by committing to provide 10 million young people with digital skills training by 2030 and providing one million small businesses with the resources to help them thrive in the digital economy by 2030, among other goals.
Designing with, not for
A key to real digital inclusion is to identify pockets of disadvantage and exclusion that exist throughout the economy and society and bring these sectors onboard with targeted assistance measures. One community we have identified that has been left behind is small business operators. Many of these businesses lack the background, experience or resources to fully take advantage of the benefits of digital technology… technology which can make their businesses more engaging, more efficient and more profitable. Launched in 2021, Verizon Small Business Digital Ready1 is a free, comprehensive, online curriculum designed to give small businesses personalized tools – including learning modules, expert coaching, peer networking, and grant opportunities – that can help them thrive in the digital economy. The program was created with and for small business owners and the organizations that work alongside them, with a specific focus on helping diverse and under-resourced business owners have access to the tools they need.
A focus on innovative learning
For over a decade, the Verizon Innovative Learning2 education initiative has been focused on addressing barriers to digital inclusion. We are using three key touch points to direct our work in digital inclusion: delivering, inspiring, and training. Using these three guiding principles, we aim to deliver technology and access to millions of students. We are training teachers on the latest next-gen learning tools to help students explore and be inspired by STEM.
Consider the amazing story of Minu, who was 13 when she discovered her love of STEM, influenced by her involvement in Verizon Innovative Learning. Minu's story3 shows the change that can be realized in young people's lives and future prospects by providing opportunities to learn and discover STEM. It's stories like Minu's that continue to inspire us to fully close the digital divide.
Reimagine education with Verizon Innovative Learning HQ
We also recognize the important role of teachers in inspiring their students to engage with STEM and visualize their future careers in a tech-related field. With our free online portal, Verizon Innovative Learning
HQ4, teachers can access free lessons, training tools and innovative apps, like Arcadia Earth, to help bring next-gen tech into the classroom. This augmented reality experience invites students to reimagine how we address today's most pressing environmental issues by journeying through Earth's immersive landscapes and exploring how to protect the planet's future.5
Preparing for the future
The digital divide has implications not just for society but for the wireless workforce as well. Our industry is already facing a tech talent shortage and dire need for increased diversity. Demand for tech talent is expected to grow massively in the next decade but supply just can't keep up. According to the Bureau of Labor Statistics, 1.2M software engineering roles in the U.S. are estimated to remain unfilled by 2026.
Enacting bold and practical initiatives gets us on the path to a diverse future pipeline of students who are passionate about STEM and inspired to pursue technology careers with no student being left behind. Closing the digital divide means we can reach the full potential of the fourth industrial revolution with everyone taking part in its development.
1 https://www.verizon.com/about/responsibility/digital-inclusion/small- business-training
2 https://www.verizon.com/about/responsibility/digital-inclusion/veri- zon-innovative-learning
3 https://www.youtube.com/watch?v=R6b37da3sy8
4 https://www.verizon.com/learning
5 https://www.verizon.com/about/responsibility/digital-inclusion/verizon-innovative-learning
---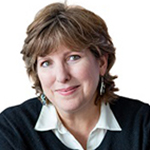 Nicola (Nicki) Palmer is Chief Technology Ambassador at Verizon. She works with business leaders, industry partners and consortiums, non-profits and universities to ensure Verizon is at the forefront of technology and innovation now and into the future. She served previously as Verizon's Chief Product Development Officer, overseeing the exploration of new technologies and creation of products and platforms that solve problems for individuals, enterprises, and society.
Beginning her career at Bell Atlantic in 1990, she has served as Verizon's Chief Engineering Officer and CTO of Verizon Wireless. Nicki is widely recognized as an influential leader in technology and telecommunications. Her awards include being named one of the Most Influential Women in Wireless, a Top 10 5G People to Watch, a Top 10 Mobile Influencer in DE&I, a Top 100 CIO/CTO Leader in STEM, a POWER Woman by Moves Magazine, and highlighted as a Female Distruptor by Authority Magazine.
Nicki is a passionate advocate for promoting education and careers in STEM, especially for women. She serves on the board of directors for the National Academy Foundation and chairs its STEM Advisory Committee. She also serves on the board of BreakThroughTech, an initiative of Cornell Tech that works to propel more women and underrepresented communities into technology degrees and careers. Nicki is a member of Penn State's Corporate Advisory Council as well as a board member of the GTWN. She also serves on the board of nVent Electric plc.
Nicki earned a BS in industrial engineering from The Pennsylvania State University and an MBA from the University of Pennsylvania's Wharton School. She is a proud wife, mother of three, and breast cancer survivor.