Rosalia Gitau, CEO Bixie and Board Member GTWN
---
Uncertainty. That was the mood of the 500+ women that day in September 2022. We were jam packed in a room on the outskirts of Manila. We didn't need to ask them how they felt in order to gauge the vibe. It was visible in their shifting seats, darting eyes, fidgeting hands. Stillness is the purview of the rich, the comfortable. Whereas continuous motion is the characteristic flow of the financially uncertain. And that day these women had travelled from all over Manila, through heavy traffic and despite missed school-runs, to hustle, work and lean in for a better future for themselves and their families. We realised we had to make it worth their while.
Impact of financial exclusion of women
On average women live longer and die poorer than men. Women compromise their children's nutritional and educational futures because of our lack of financial shortcomings. And this is the reality for 4 billion women around the world, 500 of whom are sitting in this room probing us for a solution.
And these women are not alone or unusual. Taking the global view, 1 in 3 women are completely financially excluded, and 99% are absent from financial investments. As highlighted by the GSMA in its Mobile Gender Gap Report 2022, women are 28% less likely than men to own a mobile money account further widening the gap. But why? The technology is there. The digital investments are here. But we're not, to the tune of USD3 trillion. And this absence is harmful, not only to the individuals concerned but also to the wider society.
The World Bank refers to this as the 'unrealised economic potential' that is holding many countries back. Research into gender disparities in financial empowerment has shown that providing women with greater control over household chores through their own earnings or cash transfers boosts a country's growth prospects by changing spending habits that will benefit their children and future generations.
The solution is here
In contrast, I see a future where women can turn our network into our net worth– and Web3 technology enables that. Our solution is to build the world's first female aggregator in Web3, turning our social capital into real capital.
Bixie1 is a fitness app for female finance, taking women on a journey from insecurity to reaching achievement in a way that we understand and can connect too. Bixie was founded by me and launched in the Philippines in 2022 and has 10,000 users to date. It is grounded on the premise that men and women are different when it comes to money. Not only in the differing amount of it that men and women generally have, but also in how we approach risk, confidence, and our ambitions. A lot of this difference is the result of social conditioning. Some of it is anthropological. But it's real and we see this visibly manifest in the USD3 trillion finance gender gap. So at Bixie, we go room-to-room, country-to-country, to convince women that they have everything they need in the palm of their hands, in the form of a mobile phone app, to close this gap.
Project RISE
In late 2022 Bixie teamed up with AXA2, Unionbank of the Philippines3, and Catholic Relief Services4 to launch project RISE5 (Resilience Investment for SMEs that Empower women). RISE provides female owned MSMEs with capital investments, SME insurance and SME loans to take their businesses from side hustle to production. "Our partnership with Bixie enables us to accelerate our goal of financially empowering women to drive growth to the society," commented UBX Managing Director for Banking Services, Anne B. Yosuico.
Bixie also hosts live events on its social media platforms discussing topics such as entrepreneurship, insurance, savings, and investment tools, and even including digital assets such as non-fungible tokens and cryptocurrencies. Our partners include various aid and humanitarian groups that channel their assistance to women from developing countries through Bixie's platform.
From uncertainty to confidence
Unbeknownst to the women gathered in that room in Manila on that hot day in September last year, these women were about to embark on a journey that: taught them about finance through gamified learning; connected them to financial experts and entrepreneurs to network in their success; and enabled them to access unique investment products tailored to their needs as MSME owners. This joint effort resulted in women moving from uncertainty to ownership, insecurity to confidence.
These images speak for themselves. No more shifty eyes, no more hunched shoulders. These are women who are empowered. And that is the power of digital finance– all from the palm of your hand.
Learn more about Bixie and RISE at www.mybixie.com or download the app and be part of a movement to empower women through digital finance.
---
1  https://www.mybixie.com/
2  https://www.axa.com/
3  https://www.unionbankph.com/
4  https://www.crs.org/
5  https://www.mybixie.com/rise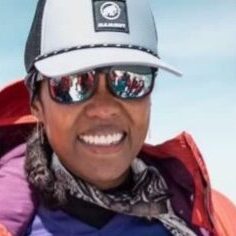 Rosalia Gitau, Esq. is a FinTech Executive, Attorney, Author, and Humanitarian. She is the co-founder and CEO of Bixie, an award-winning Financial Technology company for women recognized as a Top FinTech company by The Manila Times, The Manila Bulletin, 1Million Startups, the Financial Alliance for Women, and Women's World Banking ( Bixie Press Pack available here). Rosalia has over 15 years of international law, diplomacy and finance in Asia, Africa, the Middle East and the Americas with the United Nations, Alibaba, Shearman & Sterling, LLP, and the governments of the USA, Liberia and Sierra Leone. She is a PEN Award nominee and the co- founder of the Humanitarian Women's Network, the largest global network of women in international affairs.
Rosalia is a Visiting Fellow at Zinc Venture Capital, a United Nations University and Brookings Institution scholar and sits on the Boards of HWN, the Global Women's Telecom Network, and the Special Olympics Committee in Thailand. She holds a BA from UCLA, an MSc from the London School of Economics and J.D. from New York University School of Law. Rosalia is a world-record holding mountaineer, marathoner, and sailor, living her best life in Thailand with her husband, daughter and labradors. She hails from the Philippines and Kenya, by way of California.