Kenechi Okeleke, Director, Regional, Social and Policy Research at GSMA
---
Closing the digital connectivity gap is crucial to realising the full potential of digital technology and ensuring that all areas of the world reap the benefits in terms of their economic and social development. Accurate data about the coverage and usage of digital communications is vital for governments, civil society, investors, and other stakeholders to help bring unconnected people online.
One region of the world that is being recognised as representing enormous opportunities for the mobile industry, as well as many unique challenges, is Sub- Saharan Africa. Mobile connectivity was at the centre of the Covid-19 response in Sub-Saharan Africa. During the pandemic, mobile acted as a critical lifeline for consumers. As the predominant form of connectivity in the region, the vast majority of services that moved online amid lockdown measures utilised mobile • networks to reach end users. The mobile industry has also continued to bring connectivity to people and invest in network coverage and capacity expansion • to help people interact with the communities and environment around them.
At GSMA Intelligence we produce the definitive source of global mobile operator data, analysis and forecasts, and publish authoritative industry reports and research. Our data covers every operator group, network and • MVNO in every country worldwide – from Afghanistan to Zimbabwe. It is the most accurate and complete set of industry metrics available, comprising tens of millions of individual data points, updated daily.
The GSMA Intelligence Report1 on The Mobile Economy Sub-Saharan Africa 20222 provides comprehensive analysis and data about the mobile market in the countries across the region. Many in the mobile industry are surprised to learn that 40% of the adult population across Sub-Saharan Africa are now connected to mobile internet services. However, another 44% live in areas covered by mobile broadband networks but do not yet use mobile internet services (the usage gap). Addressing the main barriers to mobile internet adoption for these people, including affordability and digital skills, should be a priority for stakeholders in order to realise the potential of mobile connectivity to drive economic growth and social development in a post-pandemic world.
Here are some more key data from the report about mobile usage in the region:
There will be nearly 100 million additional mobile subscribers in Sub-Saharan Africa by 2025. Nigeria and Ethiopia will account for almost a third of these. There were 515 million unique mobile subscribers in 2021, which is estimated to reach 613 million by 2025.
More than 40 per cent of the region's population is under the age of 15, so young consumers owning a mobile phone for the first time will remain the primary source of growth for the foreseeable future.
The Covid-19 pandemic spurred new ways of working and living, accelerating the shift to digitalisation, including virtual experiences. The metaverse ecosystem is growing, given the young tech-savvy population and thriving tech start-up ecosystem.
By 2025 smartphones will account for 61% of total connections, on average, across the top six markets of South Africa, Kenya, Cote d'Ivoire, Nigeria, Tanzania and Ethiopia.
4G accelerates as 3G reaches its peak and 5G activities gather momentum.

While widespread 5G rollout is more of a long term prospect in Sub-Saharan Africa, there is a strong case to utilise the technology in some scenarios to serve certain connectivity requirements for individuals and enterprises.

Subscriptions growth remains strong and revenue growth outlook remains strong.

Smartphone adoption and data traffic are on the rise; Sub-Saharan Africa's demography, with a sizeable proportion of the population under the age of 18, means that subscriber growth will remain strong for the foreseeable future as young consumers move into adulthood and are able to subscribe to mobile services.

Mobile continues to contribute significantly to economic growth.

In 2021, mobile technologies and services generated around 8% of GDP across Sub- Saharan Africa, a contribution that amounted to almost $140 billion of economic value added.
The mobile ecosystem also supported more than 3.2 million jobs (directly and indirectly) and made a substantial contribution to the funding of the public sector, with $16 billion raised through taxes on the sector.
By 2025, mobile's contribution will grow by $65 billion (to almost $155 billion), as the countries in the region increasingly benefit from the improvements in productivity and efficiency brought about by the increased take-up of mobile services.
The way forward
Policymakers can help spur inclusive digital development with targeted policies to address the infrastructure and consumer barriers to mobile internet adoption. Specifically, policymakers should:
Support initiatives to make smart devices more affordable for citizens, such as smartphone financing schemes.
Tackle the gender gap in mobile ownership and internet adoption through policies that make it easier and safer for women to go online.
Collaborate with industry players and civil society on programmes to improve digital skills levels, especially among the elderly and low-income populations.
Provide an enabling environment for the creation of locally relevant content to spur demand for connectivity.
Eliminate sector-specific taxes on mobile services and devices which affect the most vulnerable citizens disproportionately.
Ensure that spectrum is made available in the right terms to encourage the cost-effective rollout of mobile networks, especially in underserved areas.
---
1  https://www.gsmaintelligence.com/
2  https://www.gsma.com/mobileeconomy/wp-content/uploads/2022/10/The-Mobile-Economy-Sub-Saharan-Africa-2022.pdf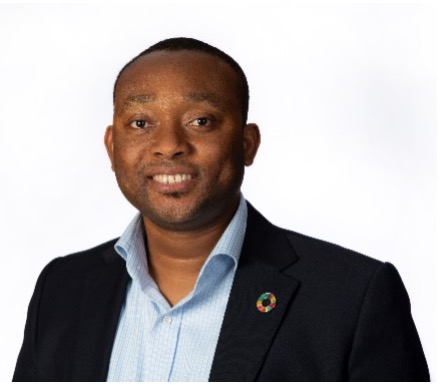 Kenechi Okeleke leads the delivery of GSMA Intelligence's regional, social and policy research, including the Mobile Economy, Digital Societies and Region in Focus report series. He has been a telecoms and IT industry analyst for more than 12 years, leading research across a wide range of topics, including tech innovation, 5G, AI, IoT and Big Data. Kenechi speaks regularly at industry events and provides media commentary on key issues within the telecoms and IT ecosystem. Kenechi joined the GSMA in 2014. He holds a BSc in Mathematics from the University of Benin and a Masters in International Business (with Distinction) from the Grenoble Graduate School of Business.