Candace Johnson, GTWN Founding President
---
It has been 64 years since my father, Brigadier General Harold R. "Johnny" Johnson USAF Ret. and mother gave me a little toy Sputnik to put on the Christmas tree in 1957. Santa Claus was inside and from that day on, I was hooked. At age 5 years old, I was convinced that everything good came from Space. We lived in France and my father, first as a Captain and then as a Major, was working at SHAPE, the Supreme Headquarters Allied Powers Europe of NATO. I remember him telling me about implementing Tropospheric Forward Scatter networks, an early form of sending microwave signals beyond the line of sight.
When I was 10 years old, my father came to talk to my 5th Grade Class on a "Bring your Father Day". He had now been seconded from the Department of Defense to the White House to work for President Kennedy on the Apollo Mission. At that time, no one brought their mothers to talk to their class, because they were usually not doing what was considered "work", even though they were bringing up the most important capital of our society and economy – the human capital. My father, who by this time had also already worked on the first satellites for the United States government, told my class that "we would use satellites for communication, education, entertainment and that one day when we had wars, we would have wars with satellites and peace on earth". He also told us that many times he had been asked, "What are we going to do with these unwieldy things in space?" He always answered, "Human imagination will find ways that we cannot even fathom today and it always will".
These were heady times indeed. Because my father was one of the few "telecommunications" officers in the military, now working at the White House during the Kennedy and Johnson years, at home we would be visited by many leading and interesting experts in their fields of communications and space. These included: Wernher von Braun; Paul Baran (the father of X.25 networks); Vinton Cerf; Esterley C. ("PX") Page, one of the co-founders of Northrop Corp. and an expert in advanced international telecommunications; and Norm Abramson, (the father of the Aloha Protocol). We were also visited by many other company executives who were becoming involved in the new telecommunications and space industries.
These included representatives from ITT (then the world's largest telecommunications manufacturer and not a hotel real- estate conglomerate); Jerome ("Jerry") Wiesner" President of MIT and head of President Kennedy's Science Advisory Committee; and Irwin Jacobs, co-founder of Qualcomm. At the time, I thought nothing of seeing these illustrious dinner guests. While the adults all sat around the table, we children were allowed to sit on the staircase during the cocktail hour and listen in on the conversations between these true pioneers, who together were imagining and creating the future of telecommunications.
Growing up, I did not realise that not everyone knew about the military use of fibre optics, cellular communications, or data networks such as ARPANET, the forerunner of the Internet. Or that not everyone got to go every Sunday and make a call on PX Page's HAM Radio (the largest in the United States in the 1960's) to exotic places around the world, such as Peru, or countries behind the Iron Curtain, etc. Mr. Page, as all of us children called him, also had a home cinema even back then and so afterwards we would sit together and watch Orson Welles' film War of the Worlds and other classic Sci-Fi flicks.
For me, growing up surrounded by this technology and telecommunications ecosystem, taught me one very important thing, though. Technology is not the endgame; it is only a tool to create something good and to serve society and humanity. And throughout it all, there was my incredible Romanian immigrant mother, Maria Baciu Johnson who gave to each of her children — two boys and two girls — unconditional love and the belief in each of us that we could go out and change the world for the better in our chosen professions.
Solutions and Opportunities!
Because of this upbringing, it never occurred to me that I had any "expert knowledge" or that I was a woman in a "man's world". I only saw opportunities and solutions to either use technology and telecommunications to solve problems, or to create new worlds and eco-systems for humanity.
Thus, as I embarked on my life in broadcasting, telecommunications, space, and digital technology, I didn't realise that very often in the early years I was the only woman. I was way too intent on making things happen and following my motto: "Never accept no for an answer, never give up, and never go away even when others want you to".
Because I had been brought up in a family where technology, space, and telecommunications were a part of daily life, I decided to study classical music as no one in my family knew anything about that and it was said that I had a "natural gift". As it turned out, the "natural gift" that I had was not so much for playing the piano and singing as it was for "communicating". I soon learned that I could be much more impactful in helping change the world for the better by combining telecommunications, technology and space with music, literature, and art into the "Power of Communications" or as we say at the GTWN in the slogan coined by our great co-founder Janice Hughes, "Changing the Culture of Communications… from generation to generation".
The importance of financial freedom and standing up for what you believe — no matter what
My first entrepreneurial endeavour was "Concerts on the Canal" in 1976 in Washington D.C. Having finished my degrees in renaissance, baroque and computer music at Vassar, the Sorbonne, and Stanford, I embarked on "saving the world" by arranging free classical music concerts in the ghetto of Washington D.C., paid for by the surrounding businesses. It was such a novel idea at the time that it attracted huge attention and Mobil Oil decided to sponsor it to ingratiate themselves with the lawmakers in the nation's capital. From then on, I was on my way.
Washington D.C.'s classical music radio station WGMS offered me a position for 6 months as "Acting Assistant Music Director", but I soon became the Executive Producer of the station at age 25, gaining new important sponsorship contracts for the station and putting their programs on satellite for country- wide distribution. Opportunity knocked three years later when Parkway Productions, the largest classical music radio and television syndicate in the US asked me to become their Marketing Director. Up until I came, they had never had any corporate sponsorship sales, nor did they have any satellite distribution. They were "bicycling" the programs on large tapes around the country by FedEx and DHL. Within one year, I obtained 7 corporate sponsorships, put them on satellite for nationwide distribution and sold them to US News & World Report, for which I received at the time a large commission. I believed in my abilities and had opted to be paid a lower salary but also commission and so, as a result I had enough to be able to finance my activities in my next very big venture – co- founding and building the world's largest satellite system, SES.
The importance of earning the financial freedom to do what you believe in and to not be dependent on anyone, and to "follow your conscience and achieve your goals" cannot be over-estimated. Throughout my career as governments were de-regulating telecommunications, I often upset the "status- quo" (today I would be called "disruptive" although I do not like that word as I prefer to focus on the "creation" of new eco- systems). Having the freedom to fight for what I believed was crucial in my development and I believe this also applies to the telecommunications and space sectors.
Time and time again, I would find myself in situations where I spent or shall we say in today's jargon "invested" all my money in making new ventures happen. For a number of reasons, sometimes it was not possible for me personally to monetise these ventures and so from time to time, I had to go back to "being employed'. The knowledge however that I really could and always should stand up for what I believed was right is what gets me up for every morning.
The GTWN is created
The 1980s and the 1990s, when we began to think of founding the GTWN, were topsy-turvy times but full of opportunities for those who saw them and wanted to create new eco-systems. Government-owned or financed monopoly telecommunication operators, broadcasters, and manufacturers were still dominant, especially outside of the USA, and this was the norm in Europe, where I had moved in 1983. Many people in Europe accepted this system, but from my experience in the US, I knew we could create a more accessible system of telecommunications and broadcasting. I knew we had to work to create "Freedom of Choice" and "Universal Access".
One of the most exciting days I experienced in my life was in 1992 when I and five women were speaking at an international telecommunications conference. It was the first time that I had not been the only woman speaker and it was great to discover wonderful new colleagues. We decided right then and there that we had to create the Global Telecom Women's Network, the GTWN, to provide a global focal point for promoting and celebrating the role of women in the communications sector.
The idea of a "Brains Trust" amongst the GTWN International Board Members is central to our philosophy, operations and beliefs. My GTWN colleagues share the same values and beliefs. They have all fought for freedom of choice and universal access in their respective professional and personal roles. It is this personal responsibility to do things that change the world and today's culture for the better and that from generation to generation that makes each of them so very special. I am thankful that this amazing cadre of women has accompanied and inspired me in some of my biggest challenges. They have given me the courage to carry on, no matter how difficult the task.
Challenges and Achievements
Mahatma Ghandi said: "Happiness is when what you think, what you say, and what you do are in harmony." I have listed some of the challenges and projects below which have informed my life and contributed to "changing the culture of communications from generation to generation", all the while giving me the most beautiful, positive and harmonious life.
SES: The world's largest satellite system which I co-founded in 1983 and helped build over 20 years, despite many challenges, with the goal of providing freedom of choice for television and radio and then for the Internet. SES was a privately financed, market-oriented "New Space" venture 35 years before the term "New Space" was adopted. There were many challenges, including the power and influence of incumbent media owners in Europe who had ambitions to take over SES, thus potentially destroying the freedom of choice that I was trying to achieve. Despite much trenchant opposition, I fought with all my might to keep SES independent and succeeded. That I was successful is, in no small part, because I was not part of the incumbent "old boy's network".
Loral-Teleport Europe: I conceived Teleport Europe after the fall of the wall of Berlin in 1989 to bring telecommunication networks to corporations who wished to create true European networks across what was to become a united Europe using satellite communications. Using satellites to create truly European networks, doing data networks for fax, telephone, and data, etc went against all the incumbent practice at the time. But it enabled corporations across Europe and even in the US to access the new European market and helped the Central and Eastern European countries leapfrog their western counterparts by providing them with digital networks.
VATM: The German Private Telecom Operators Association network which challenged Deutsche Telekom during the 1990s and still today assures "a level playing field" for emerging telecommunication operators. We had to fight the monopoly position of Deutsche Telekom (DT) who was illegally subsidising their data networks and eventually took our case to the German antitrust authorities (the Bundeskartellamt, BKartA). This case informed regulators about how to calculate "cost-based" telecommunication networks, which led to the deregulation of telecommunications networks across Europe. The BKartA initially resisted publishing the results of our study which demonstrated there was a DM 2B subsidy to DT. I called the President of the BKartA and said "either you go to the press or I will go to the press". The next day he released the results of our and the BKartA's study. As a result, DT was prohibited from cross-subsidising their data networks from their telephone lines. I believe that, once again, my independent stature and being beholden to no-one was critical to the success of this endeavour.
Europe Online: The world's first Internet-based online service and the world's first broadband satellite network in 1993, then in 1997 and then in 2001. I had to start Europe Online three times and buy it out of bankruptcy twice, but I knew that I had to keep it independent and "net-neutral" even when the large shareholders tried to use it for their own purposes instead of making certain that the Internet would be accessible and universal for all. Europe Online did not make it as a successful commercial venture but it spawned a generation of "Net Pioneers" who went on to create the digital society we know today.
ILS: The world's first commercial joint venture in launching rockets into space in 1995 between Krunichev of the CIS and Lockheed Martin of the USA. Russia's superior space technology enabled it to become the lead satellite launcher for 10 years, before Elon Musk commercialised NASA's technology to create the private company Space X.
Iridium: In 1994, I joined Iridium as Global Vice President. It was the forerunner of all the New Space constellations today and was one of the first companies to commercialise military communications to bring universal access to citizens and corporations around the world.
After years as an entrepreneur, and approaching 50, I decided that I should become a Venture Capitalist and an Angel Investor. Little did I realise it, but "The best was yet to come"! During the last 20 years, besides having the enormous satisfaction to see the blossoming of the above ventures and initiatives, I have had the privilege to inspire, invest in, and accompany the following ventures as the world became more and more dependent on digital technology.
OWNSAT/Kacific: In 2012 a group of leading women from the GTWN, Women in Telecommunications and Technology (WITT), private investors and the Pacific Internet Society from countries such as Cooke Islands, Solomon Islands, Australia, Vanuatu, Singapore, etc. came together to form the "Oceania Women's Network Satellite/OWNSAT" to provide broadband by satellite to all the underserved islands of the Pacific. We became early and large investors in Kacific, a broadband satellite system (which calls itself "The Heart of Broadband"). By 2017 Kacific was providing High Throughput Broadband Internet to the islands of the Pacific and in 2019, Kacific's first owned and operated satellite, the largest commercial satellite in the world at the time, was launched on a Space X Rocket. Today, OWNSAT/Kacific is truly connecting island nations throughout the Pacific with dedicated Ka-Band country beams, serving hospitals, schools, companies, governments, and villages. When an undersea cable to Tonga broke in 2019, Kacific was able to provide almost all of the communications for the country. Similarly in early 2022 Kacific was able to provide essential satellite connectivity to Tonga following the volcanic eruptions which severed the cable connection to Fiji.
Raspberry Pi, Youth to Youth and Mamas2Mamas: In 2008 Jack Lang, Director of the Cambridge Computer Lab and Hermann Hauser, co-founder of ARM, decided to create an affordable computer to enable kids to program and code, a skill that was lacking around the world. I asked them for two of the first Raspberry Pi computers to give to Eliane Metni in Lebanon. With USD 5000 from the GTWN, she created the "Youth2Youth" program which she launched at a private school in the Arabic language. 10 year old children learned how to program with Raspberry Pi and were teaching other kids to code and program. It was a huge success, so much so, that UNICEF decided to implement the program in the Syrian Refugee camps in Lebanon. The fact that Raspberry Pi consumed so little electricity, combined with our "Youth to Youth" program, made it easy to implement in the camps. Along with learning how to code and program, these young people were experiencing the basics of education and entrepreneurship. Later, the program evolved into "Coder- Maker" introduced into all Lebanese schools, including the children from the Syrian Refugee Camps who were and are still today included in the Lebanese school system. Despite the ongoing difficulties in Lebanon, the program continues with ongoing financial support which we have been able to obtain.
This success has also inspired several similar programs in Jordan and elsewhere.
One particular Youth2Youth "spin off" which is dear to my heart is "Mamas2Mamas". A few years ago my friend Selma Prodavonic, founder of 1 Million StartUps, introduced me to a young Kenyan entrepreneur who was selling beaded necklaces and belts, etc. from the "Maasai Mamas". I was distressed that the prospects for women were still so limited, and I told him that they should learn how to code and program with Raspberry Pi. The GTWN members stepped in with a USD 5k "investment". Combined with the engagement of our network, we were able to transfer the "Youth2Youth" coding and programming initiative to "Mamas2Mamas". The Maasai Mamas are now learning how to code and program on Raspberry Pi and have already started working on a project for the Kenyan Ministry of Agriculture gathering data from the fields.
The Golden Era of Space: The last 5 years have seen an absolute explosion in space activities and I, for one, could not be happier that everyone is now understanding the potential that Space has to help us make a better planet. I continue to be very involved in space and enjoy the recognition that my 40-year professional life and my more than 60-year exposure to space technology is bringing me. I will cite just 3 space ventures and initiatives that I am involved in now, as the list could run on forever.
Seraphim Space is the world's largest Space Tech Venture Fund and I am so pleased to be the Chair of the Advisory Board, a member of the Investment Advisory Committee and a Partner. Thanks to Seraphim and my own network (GTWN included) I see about 100 New Space ventures a month. This allows me to be on the leading edge of all that is happening in space and space exploration, which is very exciting. Whereas space ventures by Elon Musk, Richard Branson and Jeff Bezos are creating popular interest, the real value that new space industries can bring to the world is in solving the "Sustainability, Environment, Climate and Connectivity" challenges facing our planet. Enabling, investing in, and mentoring young New Space companies, which will be the giants of tomorrow, is extremely satisfying and invigorating.
NorthStar Earth and Space is the world's first space- based Space Situational Awareness, Space Domain and Space Traffic Management System. With the opening up of space, brought about by the miniaturisation of components and IoT (the Internet of Things), space is the new arena for our economy and society. As Vice Chair of the Board, I am working with my colleagues to ensure that we bring order and systems to the domain of Space, so that pollution and colonisation of Space do not occur. NorthStar provides the tools to insure that "Sustainability in Space" will happen.
Women in Space: I strongly believe that Space belongs to all, including to women who bring their ingenuity, innovation, and entrepreneurship to ensuring that Space remains accessible and open to all. I was extremely honoured in 2016 to receive a Lifetime Achievement Award from Women in Space Europe. Recently, I helped inspire a Fortune article by Michel Lev-Ram which focused on everything that women are doing to bring about an equitable, sustainable space domain for all our citizens and living creatures on earth. This is the future and women are creating it.
I am proud of all these ventures and initiatives, not for what they became commercially, but because each of them carved the path for creating new ecosystems and new worlds through telecommunications and technology to bring a better world for the world's citizens. Of all the ventures however, it is true that the one I hold most dear to my heart is the GTWN, started 30 years ago with the amazing women who brought their dedication and formidable skills to achieve the goals that we set out.
…From Generation to Generation
An important part of the GTWN is indeed the next generation. We owe this part of our GTWN motto to Ingrid Silver, our GTWN President Europe Emeritus, before her recent return to Australia as the General Counsel of the Australian Broadcasting Corporation. She put into words what we had been informally doing all along but which really crystalized by her insistence on it.
At the GTWN, we had found out early on, that whereas we were all incredibly busy with our professional lives and often, all the while being mothers and having life partners, the best things the organisation was good at were a). Being Role Models, b) Facilitating Networking across the industry and world and c) Mentoring.
Being role models
For the GTWN members, being a role model goes beyond having an integral life contributing to the betterment of society. What it really means for us is making certain that young women and girls know that we believe in them and that we are counting on them to achieve their goals. When I first met Ambassador Diana Dougan, one of our co-founders and the inspiration for our mentorship role, I was amazed how welcoming and supportive she was to me. I felt the same way when the first woman Supreme Court Justice of the United States, Sandra Day O'Connor, invited me to attend her first "women's lunch" of 12 women when I was 29 years old at the Supreme Court of the United States. I resolved that I would never let these two great women down and that I would merit their belief in me and make them proud. At the GTWN, it is a huge responsibility to be a role model for others and we take this very seriously.
The value of networking
The same thing goes for networking. Because the members of the GTWN International Board have all achieved success in their personal and professional lives, they can often help their colleagues and young mentees by opening certain doors or facilitating business relationships. Here again, the concept of networking at the GTWN goes far beyond making contacts. As we celebrate 30 years of the GTWN, many of us have formed long-term professional relationships in the industry and amongst ourselves. If one of our GTWN Members or mentees values accessing one of our long-term business relationships, we try our best to bring this about, hoping this will result in a win-win-win situation for all.
Effective mentoring
The same applies to mentoring. It is not enough to just mentor young women as they embark on their careers. We must make certain that our mentees succeed in their goals. This means making certain that the entire ecosystem is ready to welcome them. Often, this requires 'mentoring' men to help them understand the benefits of embracing diversity and helping women to succeed.
A long-time friend of mine and champion of the GTWN as well as recipient in 2017 of our first Lifetime Achievement Award, Viviane Reding, 3 times Commissioner of the European Commission, understands the importance of enabling young women to succeed. She led by example with her Global Board Ready Women initiative, establishing criteria and quotas to get women to the top. We at the GTWN joined her and support this initiative to the hilt.
Conclusion
And so, dear readers, this essay has turned out not only to be the reflections of the last 30 years of the GTWN and our wonderful industry, but actually 60 years! It was important to me to show how the foundation, the pillars, the values and the culture of what has successively been called "the telecommunications boom", the Internet Revolution", the "Next Society", "the Digital Era', etc. came about so that we can collectively unleash the "Power of Communications" and bring about positive change.
Going forward, I believe that if we keep true to our inner values and cultures, all the while making certain that we use telecommunications and technology to serve humanity in the most positive sense, we will succeed in conquering the world's problems and creating beauty and happiness for all, "The Changing Culture of Communications … from Generation to Generation".
---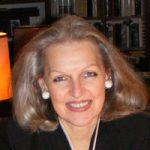 Candace Johnson is a global infrastructure, network and innovation expert and entrepreneur. Currently, she is Vice Chair of NorthStar Earth and Space, the world's first private satellite constellation dedicated to solving two of the most important issues of our time — space debris and climate change. She is also Chair of the Advisory Board of Seraphim Space Capital, the world's largest venture capital fund dedicated to space and space-related ventures. She is co-initiator of SES/ASTRA for which she was named an Officer of the Luxembourg Oak Leaf Crown and architect of SES Global, one of the world's largest satellite systems for which she was named Commander of the Luxembourg Order of Merit.