Laina Raveendran Greene, CEO and Founder of Angels of Impact


---
It has been more than 30 years since I first started in the telecommunications industry. As an idealistic young girl in 1986, who came from a science education, later studied law and had just left Singapore to study in Geneva Switzerland, I never would have imagined getting into the telecommunications industry. It truly happened just by chance.
I had applied to work at the GATT (now WTO) as an intern while studying at the Graduate Institute of International Studies, only to be told that I had been accepted into the International Telecommunications Union (ITU) Legal Department. "Telecommunications? What is that?" was my first response and I was told that it was a wonderful opportunity, so I kept quiet and went along. I am so grateful that I did, as that opened a whole new world for me.
While at the ITU interning at the legal department, I helped to draft national telecommunication regulations and international treaties. I was able to combine my love of science with my background in law. Then at the ITU World Telecom conference in 1987, I managed to speak to Judge Greene, (who was responsible for the breaking up the AT&T monopoly to competition) and asked him for advice on my future career. "Telecoms is the future," he told me. I was hooked.
With the support of great mentors at the ITU, I found myself assisting in drafting historic agreements around the Internet and trade liberation at the GATT. Yes, I did end up working at the GATT but for the ITU. I even met Sir Donald Maitland, the author of the Maitland report, which stressed the importance of telecom for economic development. I left the ITU to go on to work at INTELSAT in Washington DC at the Strategic Planning Unit. I later worked at SingTel put in place regional agreements to help to expand telecoms and Internet in this region via Singapore.
I then shifted focus to the evolution of the Internet. I was right in the middle of Internet Governance issues as Policy Advisor of Asia Pacific Network Information Centre (APNIC) and even helped create another regional Internet organization called the Asia Pacific Internet Association (APIA) as their first Secretary-General working on lobbying US Internet providers to have equitable peering agreements. This included lobbying at OECD, APEC, ASEAN, etc. as APIA's key spokesperson. Truly amazing times. I was in the thick and thin of telecoms and Internet policy and regulations. I slowly moved into tech entrepreneurship, as I ran my own tech business, alongside a tech consultancy, giving me all-rounded exposure to the industry.
The more things change…
When I first started off in telecoms in 1986, the focus of most conversations was on bridging the digital divide for developing countries. Today, while the focus is more on the application layer such as social media, AI, cybersecurity, smart cities, etc, for most users in developing countries especially in a rural setting, the conversation remains about bridging the digital divide. Sure, more people in the developing world have better access than 30 years ago, and even own cell phones or even smartphones. But owning a phone doesn't mean getting access to the varied digital applications that abound, let alone getting a reliable signal.
Back in the 1990s, when I ran an eLearning business regionally, we found that the higher the bandwidth required to support the application the fewer the countries that could access it. We always had to ensure a lower bandwidth version of our application to ensure countries such as Cambodia did not get left out. I would have expected this to be solved given 3G, 4G, and even 5G rollouts in the region, but apparently not.
…the more they stay the same
As more of my time today is focused on funding women and indigenous-led community-based enterprises in developing countries tackling sustainability and poverty alleviation, I find much of this conversation about bridging the digital divide hasn't changed much. Angels of Impact, a social enterprise I founded five years ago, focuses on funding and incubating women and indigenous-led community-based enterprises that face similar challenges. We incubated 17 community-based enterprises in 9 ASEAN countries using simple applications such as Zoom, Mighty Networks, and Hubilo for our final event and sadly, access to telecom and the Internet was still a key challenge for them. It wasn't a breeze at all.
Lack of bandwidth is the new divide
This experience showed that a new type of digital divide has developed, with many enterprises, such as from remote areas in the Philippines, in Brunei, and in Cambodia, not being able to turn on their videos during Zoom calls, or just being able to access Zoom via phone call only. We had to negotiate with telecom operators to help give them discounted access to Wi- Fi hotspots to enable our applications, as higher bandwidth wasn't cheap. In fact, Globe Telecom in the Philippines graciously donated high bandwidth hot spots for these enterprises, which helped them greatly. These are all women who had access to cell phones and smartphones but just didn't have access to the bandwidth necessary to maximize the use of their smartphones.
Clearly, we haven't achieved bridging the digital divide for everyone, whether it be for reasons of lack of access or high costs to access higher bandwidth. While developed country users play with avatars, machine learning, ai.bots, and many more cool applications, developing country users still struggle to jump on the bandwagon of an application as simple as zoom. It is key therefore to remember that bridging the digital divide is not dissimilar to having the goal post moved just as you are about to hit a goal. As we develop more and more bandwidth- intensive applications, the more and more we will be far from ever being able to bridge the divide. I was so surprised when I was living in Jakarta in 2012-2015, which is a big city, that I couldn't attend an MIT online course from the USA because of the limited bandwidth. The connection kept dropping and I had to give up. So, is this only an issue with respect to the use of higher bandwidth applications?
While one can be tempted to say that it is, can we really accept this and say that well, at least people have connectivity for simple applications such as making a phone call or sending an SMS? Sadly, even that isn't available to everyone. This type of access divide is not new of course, it has just taken on a new dimension. When I tried funding a group of women in Malang, Indonesia, in 2014, just to use an SMS-based application, we found that many of them still had issues getting even a single bar of telephone connectivity. They had to work hard to find a higher ground or use bamboo poles to stick their phone on and lift to just get a single bar sometimes. Ironically, another woman we work with in the rural mountains in Sulawesi must do the opposite. She must drive down the mountain to get a proper signal for us to get a decent call, so we have to schedule calls with her, in time for her to drive down the mountain just to take the call.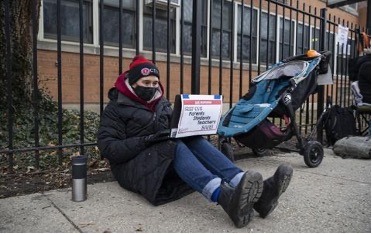 The issue still boils down to who drives the most profits for infrastructure service providers. Rural areas have too few users to justify bringing operators from offering better bandwidth, and in urban settings, it is often too crowded to keep up with bandwidth requirements. Will we ever reach a world (as envisioned by a succession of ITU Secretaries General), where everyone has access to bandwidth to plug into what then US Vice President Al Gore in the 1990s called the Information Superhighway? We can't afford to leave anyone behind – we need a world where access to communications is considered a basic human right and we need to enable new business models to emerge to solve this issue.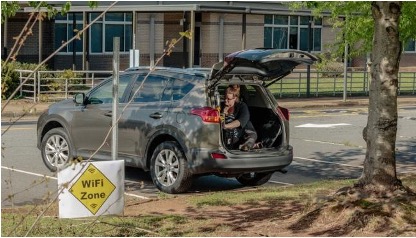 The pandemic has really pushed us to see how necessary digital connectivity is. Those with proper access could continue studying from home, sell products and services online, work from home, etc, while those who didn't struggled to make a living. It was not uncommon even in the USA during the pandemic to see pictures of children sitting outside a MacDonald's trying to access Wi-fi from their parents' cars or sitting on the sidewalk to do their homework. This was the kind of image we used to see from developing countries, with kids sitting under streetlights doing their homework at night.
While throughout my career, I have seen so many new technologies give the promise of bridging the digital divide at low costs for all. From Iridium, Teledesic, to Google's Balloon Internet, Elon Musk's Starlink, etc they all give the promise of connectivity for all but in the end it all boils down still to who can pay for this access. Even if given for free, however, would it come at a cost of loss of privacy or ownership of one's own data. Many of these promising solutions have come and gone, without any commercial viability or sustainability. What we need also is the right policies, regulations, and financial incentives for all providers to offer ethical and affordable connectivity. We need regulations that allow for community based social enterprises to offer last mile solutions. I have seen many such initiatives such as Air Jaldi in India work as it definitely lowers the cost of providing access.
Green ICT and the energy divide
The other interesting thing I have discovered is that the digital divide is intricately linked to the energy divide. To ensure connectivity in rural areas, energy access is equally important: energy access to run the telecom base stations as much as to charge users' mobile phones. From 2008 onwards, I became involved in helping promote the use of green energy for rural telecoms. In 2008, I helped put together a documentary on Green ICT with TELECOM TV in London to create awareness of the issue. At ITU World Telecom 2009 I helped curate and organize the Green ICT Pavilion and conference discussions and while working for a telecom operator in Indonesia I brought in GSMA and other players to help implement Green ICT in the telcos' rural operations.
After all these years, however, we are still making slow progress. If we do more on Green ICT, not just green energy for telecoms but also energy-efficient equipment and ensuring recycling of e-waste, we can do more to bridge the divide in emerging markets and rural settings even in developed countries. As before, we need the right financial incentives, policies, and regulations to make this happen. And as before, we need to enable new business models for energy access as well, and last mile community-based solutions such as Selco have proven effective.
How to make a better world for all
I would say that most of my life's work has been driven by the goal to bridge the digital divide. At the ITU and INTELSAT, I worked hard to lobby to get connectivity to developing countries, at Singtel I helped connect 14 countries in the region to the Internet via VSAT connectivity, and while running my own eLearning company, GETIT, I always insisted that we took on projects that also helped bring e-learning to developing countries in Southeast Asia. I know we have come a long way, but we have much left to do.
Access to proper communications to be plugged into the global economy is key to alleviating poverty, and really should be a human right for all. We live in a world today that not having proper access could lead you to be disconnected and "poor" in all aspects of that word. Will we ever see a world where everyone has proper access but within ethical and affordable access? Will we finally have the foresight to make this happen for all? We have great models from social entrepreneurship and community-based enterprises, if only we are willing to allow new models to thrive.
Looking back on what I have learned over the past thirty years, I would like to encourage everyone not to get carried away with the bells and whistles of new technologies such as AI, smart homes, virtual realities, etc and what they can do for you. Please don't forget about those who still struggle with basic connectivity. Let's think about renewing the commitments made by Sir Donald Maitland and the many ITU Secretaries- General over past years, to bridge the divide and make the right to communicate a basic human right for all. Each of us benefits when everyone benefits, so hoarding by some at the expense of the rest doesn't lead to a better world for us all, and today with new technologies, new business models and even new financing models, the answers are even closer.
Even though I am realistic about how ICT can be just a tool and not the end all for humanity, I also see its power to unite and create a better world for all. That's why I remain committed to bridging the digital divide.
---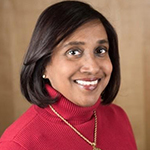 Laina Greene is CEO and Founder of Angels of Impact, and CEO of GetIT, Inc with over three decades of experience in the tech industry and social impact space. She has helped raise hundreds of millions of dollars for organizations of all sizes and is Senior Adjunct Lecturer at the National University of Singapore Business School. Recently, she co-authored a book "Sustainable Impact: How women are key to ending poverty" (2017) and two reports written for Angels of Impact funded by Oxfam and Sasakawa Peace Foundation. Living between Singapore and the US, she thinks of herself as a Global Citizen.