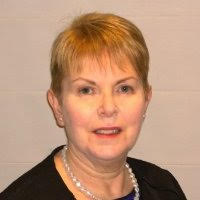 by Vicki MacLeod, Secretary-General, GTWN
The lessons I learned from the dark days at Alibaba are that you've got to make your team have value, innovation, and vision. Also, if you don't give up, you still have a chance. And, when you are small, you have to be very focused and rely on your brain, not your strength. Jack Ma
Another insight into the mind of this entrepreneur comes from Ma's oftquoted views on the importance of persistence, of following your dream. "Never give up. Today is hard, tomorrow will be worse, but the day after tomorrow will be sunshine."
Following college and five years working as a teacher at about $US 15 per month, in 1995 Ma accompanied a Chinese trade delegation to Seattle as an interpreter. While there he experienced the internet for the first time, and realised that there was no data available online about China. Once back home, he borrowed money from family and friends and set up China Pages and competed with China Telecom for about a year, before he entered a joint venture with them. But he still had bigger dreams, and wanted to set up his own e-commerce company.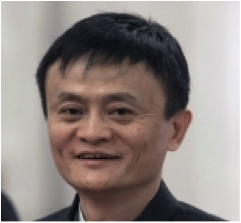 Ma explains how Alibaba started: "In 1999, I gathered 18 people in my apartment and spoke to them for two hours about my vision. Everyone put their money on the table, and that got us $60,000 to start Alibaba. I wanted to have a global company, so I chose a global name. Alibaba is easy to spell, and people everywhere associate that with "Open, Sesame," the command that Ali Baba used to open doors to hidden treasures in One Thousand and One Nights."
Starting out from an office in his apartment, Ma raised investment from Goldman Sachs in 1999 and then Softbank Corporation in 2000. But Ma admits that Alibaba expanded too fast, then by 2002 had only enough cash to survive for 18 months. Ma calls Alibaba "1,001 mistakes." So Ma developed a product for China exporters to meet U.S. buyers online. By the end of 2002, the company made $1 in profits. Each year the company's profits grew. Ma also took Alibaba into search, through a joint venture with Yahoo, and his Taobao online auction site became bigger than eBay in China. Today Alibaba is the world's largest business-to-business e-commerce marketplace. Alibaba Group made financial headlines in November 2014 for its historic IPO by raising $25 billion.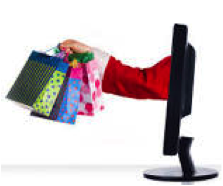 My vision is to build an e-commerce ecosystem that allows consumers and businesses to do all aspects of business online……. I want to create one million jobs, change China's social and economic environment, and make it the largest Internet market in the world. Jack Ma
How Alibaba Works
Taobao (a C2C business model similar to ebay and Craigslist), Tmall(a B2C model similar to Amazon) and Alibaba (a B2B wholesale-like business model) are the three main marketplaces. All are among the most visited sites in China and the world. It is based on a freemium model. While businesses are allowed to list their products for free on the platform, Alibaba Group provides a range of advertising and web hosting services that help build exposure and provide legitimacy to acquire potential new customers. Advertisers also have access to advanced targeting features using Alibaba Group's own data management platform (DMP), Alimama. Other subsidiaries such as Alipay (similar to PayPal) and Cainiao (a logistics platform) complete the services offered to buyers and sellers.
Jack Ma, founder of China's largest online site, grew up during China's Cultural Revolution, but showing early signs of a global vision, at the age of 12 he got interested in learning English. Every day would ride his bike forty minutes to a tourist hotel near Hangzhou's West Lake district. He taught himself English over the next 8 years by showing tourists around for free, while also polishing up his school English, and importantly, picking up a view of the world beyond China's borders.
Ma credits the rest of his transformation to global entrepreneur to a chance meeting, in 1979 with an Australian family with two children, with whom he became pen pals. In 1985 they invited Ma to spend his (July) summer vacation with them. Ma says that that month's vacation in Australia changed him forever. Before then, he had been told that China was the richest and happiest country in the world. The trip to Australia opened his eyes and he started to think differently.