Pia Jormalainen, Co-Founder & CEO New Nordic School, Finland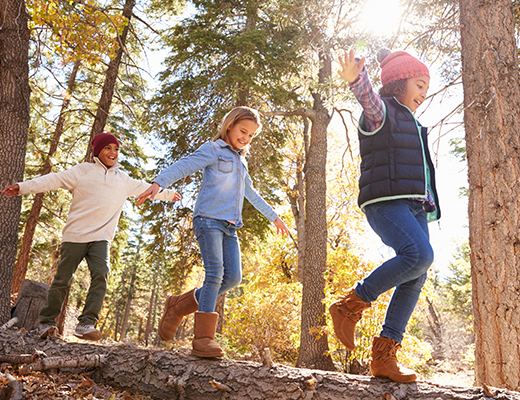 There is a global learning crisis in our schools; the global education system as it stands today is struggling with outdated, high cost, poor quality and location-bound education. Schools around the world still focus on teaching knowledge that the students memorize for standardized tests instead of focusing on teaching skills that the students need when entering work life. We are at a critical crossroads in education on how we move forwards and innovate. We can either try and improve the current failing education system with incremental but diminishing returns or create a new system that is desperately needed for our next generation. 
We live in a world where the future is unknown. Our children need a different skill set that includes critical thinking, creativity, collaboration, and communication – these are the 4 Cs. Education needs to evolve. We at New Nordic School believe that no one should be judged at any given moment; every student has potential. We encourage and support them to share their learning not through standardized tests but through evidence of authentic, enduring understanding. In our schools, learning is made relevant and brought alive by applying subject knowledge and skills to real-life problems drawn from the UN Sustainable Development Goals.
New Nordic School was founded in Finland in January 2018 by Pia Jormalainen, Suzanne Perkowsky and Janne Jormalainen. We at New Nordic School are transforming the educational journey through our K-12 solution. We use the renowned competency-based Finnish curriculum as our core, integrated with best pedagogical practices from around the world to create a personalized, multidisciplinary, and purposeful educational system. This places a strong focus on learning with joy, a school that promotes well-being, character building and fosters lifelong learning.
The New Nordic School Educational System consists of the Nordic Baccalaureate curriculum, innovative pedagogy, and the Smart Learning Platform. The system is available from pre-k to grade 12 and can be implemented in new and existing schools. The curriculum is fully integrated and interdisciplinary and provides personalized and purposeful learning. The four stages that transcend and link all areas of learning are: Exploration – Early Years Stage, Foundation – Elementary School Stage, Formation – Middle School Stage, and Direction – High School Stage.
Mindfulness
In today's digital age, everything moves faster and stress levels, especially in children, keep rising. Rather than fighting for children's attention, mindfulness gives teachers the means to guide children to focus on being present in the moment. Our philosophy of mindfulness, for our staff and students, empowers everyone to think for themselves, lead their own teaching and learning and shape their own future, based on their interests and desires and not on external factors.
Mindfulness helps reduce stress levels, increase interest in learning and also increase learning potential. It guides in how to be in relationships with others, in ways that are socially and emotionally more intelligent. This, we believe, is the strongest asset against bullying.
Innovative pedagogy
Our pedagogical approach moves from a teacher-led classroom to a learning environment where students are empowered to lead their own learning, supported by teachers. Our curriculum integrates core competencies from the world-renowned Finnish National Core Curriculum with content and skills to create interdisciplinary and purposeful units of learning called Quests. The UN's Sustainable Development Goals (SDGs) are implemented as learning themes throughout the Quests.
Students have autonomy over the phenomena they investigate in each Quest and are mentored by teachers to synthesize content knowledge into personalized portfolios. In their portfolios, students show evidence of personalized applications of core competencies and content knowledge in innovative ways throughout the learning process.
Our pre- and post-implementation training upskills teachers and equips them with the skills and pedagogy to empower students for an unknown future. Our training does not focus solely on the renowned 'Finnish way' of teaching, but rather an international and future-ready approach that brings teachers autonomy in the classroom. New Nordic School's Smart Learning Platform supports the teachers by decreasing their time spent on lesson planning and assessment.
Smart learning platform
We have created an integrated AI-driven technology solution which automates planning, creates dynamic suggestions of grouping and activities, and suggests next steps of personalized learning for students and teachers. Our platform solves two key educational problems:
Mass scaling quality education by personalizing lesson planning for teachers
Providing personalized professional development through intelligent content delivery.
By capturing data at each stage of our learning cycle, we are able to utilize artificial intelligence, big data analysis, machine learning and automation to optimize personalized learning integrated into our technology eco-system.
The pandemic as awakener
The COVID-19 pandemic has provided us with an unexpected opportunity to rethink and redesign assessment methods. The pandemic hit the world at the time when students in many countries were preparing for standardized tests. Standardized tests may provide useful benchmarks to ensure that students have fundamental knowledge at any given point in time, but they are not reliable indicators of future success at work, and they do not adequately prepare today's students for the realities of the modern workforce.
As many of the tests had to be cancelled during the pandemic, universities had to suddenly find new ways to evaluate an applicant's knowledge and skills for course entry. Test scores are just one piece of the puzzle of university admissions. We need to look at alternative or more comprehensive pathways which are not heavily reliant on grades and knowledge but draw upon various sources of evidence that evaluate the whole student which puts wellbeing and happiness at the heart of decision-making; portfolios and community action being just a few examples. Of course, subject knowledge is important and there is a place for it in education and careers. However, focusing on the skills and competencies needed to assemble that subject knowledge into meaningful and innovative solutions is how we set the stage for young people's future success in school and society.
We hope this experience enables parents, educators, investors, and governments to rethink how learning should take place, especially with the advent of new technologies. If used in the right way for personalization, technology will enhance learning and move us forward, but unfortunately, it will still not overcome the impact of poor teaching methods.
The future will rely on hybrid learning
The COVID-19 crisis forced schools worldwide to wake-up to the lack of means of delivery in times when bricks & mortar schools cannot be accessed. Many EdTech companies are trying to solve the problems of outdated, high cost, poor quality and
location-bound education by providing stand-alone solutions adding to the complexity of the teacher's life without solving the actual problem of outdated systems, including the curriculum.
To address the problems New Nordic School is providing a transformative, future-ready and complete educational system. As part of our Smart Learning Platform, we are developing a hybrid school solution that will deliver in part an automated personalized future-ready curriculum to all students regardless of ability.
The hybrid school solution:
Enables schools to provide highly scalable, instructor-free, schedule-free learning
Brings personalized learning to each student, learning at their own pace and interest
Showcases the student's progress, achievements, and competencies from all the activities and learning inside and outside of the school
Improves the student's self-awareness and understanding of their learning journey
Our Solution combines 1) a future-ready proprietary K12 curriculum, 2) a proprietary machine learning-driven automated software and 3) our proprietary delivery and implementation mechanism to deliver a fully developed Hybrid School globally at scale through a licensed business model. Our hybrid school solution enables knowledge-based subjects to be taught online, while social competencies and skills are taught in the classroom. Our outcomes ensure more students have access to quality education and leave school better equipped for today's world and an unknown future.
The New Nordic School educational system is already demonstrating its value as a new approach to the education and development of the next generation. It has already been implemented by many customers in India and France and its deployment is rapidly advancing with numerous new schools opening in India in 2021-2022 and a preschool in Finland.
It provides a solution for societies who are seeking a new approach, to ensure that the skills and knowledge achieved by the younger generation are equal to the enormous challenges in front of them. We invite all educational institutions and those interested in the future of education to embrace this new approach.
---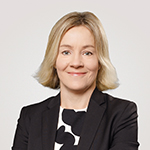 Pia Jormalainen is an internationally experienced leader with over 20 years of diverse experience in global business and marketing, in corporations and government agencies, as well as start-ups. Prior to co-founding New Nordic School, Pia helped start-ups scaling and internationalizing their businesses and completed her eMBA at Hanken School of Economics. Pia has lived and worked in Germany and Finland.