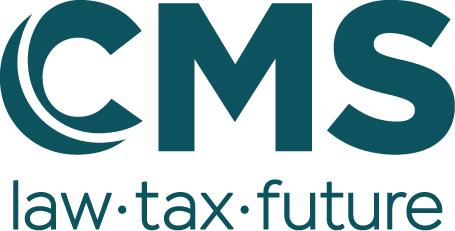 CMS is proud to support the GTWN through our sponsorship of The Mobile Century. We hope that this 30th Anniversary edition will inspire you, as it does us, to continue to recognise and celebrate the extraordinary work done by women in the digital space. We are honoured that we were chosen by the GTWN to enable this unique publication, which provides a global platform for sharing the diverse perspectives, experiences and wisdom of senior female leaders in the communications ecosystem.
This sponsorship is a natural extension of our work at CMS. We strive to build a culture of trust, respect and support embracing all aspects of diversity and inclusion, leading the legal sector in social impact and sustainability. Our aim is to inspire, impact and support our clients, networks and our people, helping them to maximise their potential and thrive. We value our partnership with the GTWN – whose commitment to being pioneers and first movers echoes our own ambitions.
Putting ESG first
ESG now has the full attention of many boards and shareholders sparked by the financial markets which have been driving progress. It is more common to see companies entirely re-evaluating their ESG agendas, improving their internal governance as regards to ESG oversight and building on their external engagement to ensure that ESG is considered throughout their supply chains. However, this is no small undertaking. It is a seismic shift in approach.
We are proud to say that since the 2021 edition of The Mobile Century, when we commenced our partnership with the GTWN, CMS has made enormous strides in the field of ESG. As a future facing legal firm we are taking a bold, dynamic and agile approach to help clients of every size face the future with confidence. We are also aligning our strategic objectives with ESG by addressing our own impact on the environment and strengthening our approach to sustainability. We are extending these goals into every aspect of our practice, by advising clients with their related legal, regulatory, commercial and disputes issues arising from climate change and ESG.
Embracing the evolution of finance
There is now greater recognition that the entire economy needs to evolve. The financial sector, as a key driver of the economy, now has the responsibility to move away from traditional investments and either seek sustainable alternatives or actively engage in the greening of their portfolios. Just as every company with a future is a tech company, every company with a future is now also an ESG company. CMS has created a formally integrated and multidisciplinary ESG taskforce, to help clients across all sectors to carefully plan how to meet the demands of climate change, technological disruption, urbanisation, social concerns and other ESG risks and opportunities.
When fundamental market changes occur, regulation will surely follow. Over the last two years, there has been a rapid rise of regulation in the ESG space – led by the EU – and the pace of change in the legal landscape is a direct reflection of that. Without a consistent international approach to ESG-related regulation, the consequent jigsaw puzzle of different national and regional approaches exposes companies operating across borders to a higher risk of potential breach of rules. The developing minefield of different reporting requirements needs careful attention, as does the process of collation, disclosure and verification of reporting metrics. In this transition period, there will be inevitable problems, and some companies will not be able to keep up with the pace of change without expert guidance. However, we are confident that a combination of well-designed regulation and market innovation will lead us into a brighter future.
CMS: a global leader in ESG
With a presence in over 40 countries, CMS is recognised as a global leader in its pledge to meet its responsibilities in four areas: human rights, labour, environment and anti-corruption. In our annual Communication of Progress report, issued as part of our commitment to the UN Global Compact, we will continue to detail our efforts to operate responsibly and in support of the best social outcomes.
Over the past year, CMS's UK arm has led the UK's legal sector by setting Science Based Targets for carbon reduction, which have been independently approved, and we have committed to an ambitious goal of net zero by 2025. CMS has also been awarded an impressive score of "A-" by CDP, the highly respected not-for-profit which measures how organisations are reporting and managing their impacts on the environment. This score recognises how effectively we are engaging with suppliers on climate change.
Our Call to Action
Whether we are operating a law firm, a global bank, a real estate developer, a life sciences company or a technology start- up, together we must all recognise our ethical and business obligations to address ESG issues across our own activities. With this in mind, we invite all like-minded members and friends of the GTWN, and readers of this great publication, to engage with us on this important journey. We are willing and prepared to take a leading role, with our GTWN partners and others, in sharing best practice, supporting innovation and ambition, and providing encouragement wherever that may be needed.
We invite you to join with us on this journey, and to become involved in the many plans and projects we are developing, to ensure that together we can create a sustainable and ethical future.
For more information on CMS, visit cms.law
---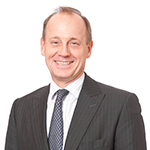 Chris Watson, Global Head of Technology, Media and Communications, CMS
Chris is one of the world's leading communications law experts. He is Global Head of the CMS Technology, Media and Communications group and leads an international team of over 300 lawyers.
He focuses on international commercial matters in TMC, particularly in areas where competition and regulation overlap, and on EU law arising in cross-border and complex transactions.
Chris is included as one of a handful of "Global Elite Thought Leaders" in Who's Who Legal: Data 2020. His recognition as a Who's Who Legal "Global Leader" in the categories of Data – Information Technology, and Data – Telecoms & Media also goes back for several years.
Chris is a sought after speaker and is frequently quoted in the media. He is a past member of the governing Council of the International Bar Association (IBA), chair of its Diversity Council and a past chairman of the Communications Law Committee. Chris's memberships also include Supreme Court of England and Wales, and the Paris Bar.
https://cms.law/en/int/people/chris-watson
---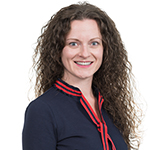 Laura Houët, Global Co-Head of ESG, CMS
Laura is a partner in the London Financial Services team and co-leads the global CMS ESG group. She has over 14 years' experience advising the asset management industry. She is a regulated funds specialist with particular expertise on the product side.
Laura has a market leading practice in sustainable investment, advising both the investment industry and companies who are indirectly impacted by ESG changes within the investment industry. Laura advises in particular on the impact of EU and UK regulation in relation to sustainable finance, including all elements of the EU's Sustainable Finance Action Plan, the implementation of the Task Force on Climate-related Financial Disclosures (TCFD) and the UK's approach under its Green Finance Strategy.
Laura advises clients across Europe and the US on sustainability issues, is a frequent industry and media speaker on the topic, and is a member of the Financial Market Law Commission's ESG Scoping Forum.