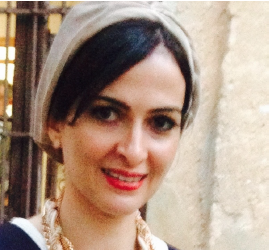 by Sahar Albaharna
There has been a steady increase over recent years in the number of online fashion retailers such as Asos, Yoox, Shopcade, BlueFly, Belle & Clive and many more. The emergence of such companies has influenced the traditional bricks and mortar fashion retailers including the bigger department stores such as Macys, Selfridges, and Saks Fifth Avenue (USA), Printemps or Galeries Lafayette (France), and Debenhams and Selfridges (UK) for example. In response, they have created their own online retail channels and have tried to leverage their customer base to compete with their digital only competitors. The impact on employment has been mixed, with a number of more traditional sale assistant jobs disappearing, while new positions in online and social marketing, e-commerce and logistics, have been created.
The online fashion world is changing
Fashion stores have been affected by the shift in consumer expectations and shopping behaviour. In order to stay in business and compete with new online stores, many fashion companies are coming up with creative ways to evolve their business model and engage with their customers electronically, while at home or while they are in store. For example, the luxury retailer, Burberry invited customers into its stores in order to live stream the London Fashion Week. After that, associates distributed iPads to the customers so that they could browse and purchase the items in the fashion show online.
Many retailers have quickly understood the importance of social media and of targeting influential fashion bloggers to campaign for them. The bloggers usually have thousands of followers, which creates a cost effective popular campaign for these companies. Fashion bloggers can influence customers to visit these stores both online and in store.
Besides creating more jobs, the online shift has also created more companies. One of the main challenges faced by online stores is the high number of returns. Because customers cannot try the items before they purchase them, they end up returning them if they do not fit. Companies such as Fits Me have emerged with the concept of a virtual fitting room. The website's robotic mannequin takes the customer's body measurements and mimics their shape so that they can see exactly how clothing would fit them . According to Mashable.com, the site has been such a success that the online German retailer Quelle saw three times the clothing sales and reduced returns by 28%1 .
Some online fashion retailers and their business models

Yoox is an Italian internet mail order retailer of men's and women's multi-brand c l o t h i n g a n d accessories. The business model of Yoox is based on purchasing overstocked or unsold items from previous seasons from renowned fashion houses such as Dolce and Gabbana, Gucci, and Armani and reselling these items online. The concept is that of an online fashion outlet store. Yoox Group has achieved a net income of Euro 12.6 Million in 2013, which is up by almost 24% compared to 2012 . It is important to note that Yoox has other revenue channels from fashion stores in Europe. This signifies that the combination of online and bricks and mortar is important to cater for different preferences. Moreover, the majority of online retailers have free apps for iPhone and Android mobile phones.

is a social shopping application. The company has a different business model than Yoox. It is a web and mobile based app that offers a daily fashion fix of top trends and deals to 16-25 year old fashion users globally. The main benefits of social shopping include cost effective advertising and easier reach to potential shoppers through social media applications such as Facebook. According to Wikipedia, Over 750,000 users are actively engaged with Shopcade.
What is trending now?
It is very difficult, if not impossible, to predict how the retail sector will respond to all of these technological changes, as it is a very dynamic industry. According to eMarketer. com, US retail ecommerce will continue its rapid growth, with sales forecast to rise by 15.5% this year. On a global level, the growth will continue to soar as more companies such as Yoox and Shopcade continue to be in tune with customer's buying behaviour and shopping trends.
"We will see more disruption in the next 10 years of retail than we did in the previous one thousand," said Doug Stephens, founder of industry website Retail Prophet and author of The Retail Revival: Re-Imagining Business for the New Age of Consumerism. Stephens has set out his 10 predictions for how retail will change. These are exciting for those who may be bored with the traditional style of retailing, but may be concerning for those who value their shopping privacy.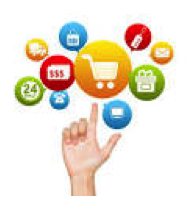 It seems clear that loyalty schemes and the insights they provide into actual buyer behaviour, are only the first step in how retailers will be using technology and data analytics to gather intelligence about what shoppers actually do. Wi-Fi and location based services in store will allow retailers to observe shoppers in real time, to give them valuable feedback on their marketing and store layout practices. Apple has recently implemented blue-tooth technology that senses who is in the store and links this information to your Apple profile.
Amazon has raised the possibility of 30-minute drone delivery. This may seem unlikely as a mainstream distribution channel, but bricks-andmortar stores might start using their locations as distribution centres, while the distinction between online and offline shopping will continue to blur. Pop up stores will temporarily provide a real world presence, where online marketers can gauge customer response. Last year, eBay launched "digital storefronts" in New York and San Francisco that allowed customers to order items for same day delivery.
The traditional media's relationship with advertising is shifting, as companies increasingly cut out the middle man, and start to sell products themselves. TV shows will also generate revenue directly from audiences, by direct selling of products to make up for the decline in demand for separate commercials. As well, programs will continue to build products into their story-line to overcome the watcher's ability to avoid ads.
DIY checkout will become the norm in retailing in a variety of stores, not just supermarkets, while ''social shopping'' (based on social networks preferences and word of mouth advertising) will become commonplace, with different products and services linked to consumers via their demographic profiles and feedback from others in their social networks. Rather than a static experience, retailing will become increasingly dynamic, responding to consumer feedback in real time, with retailers having the ability to change pricing multiple times in response to what is happening online.
As shopping becomes an experience tailored to individual preferences and previous buying behaviour, consumers are increasingly becoming concerned about protecting their privacy while shopping online, or indeed in store. There will be a growth opportunity in developing services that consumers will be willing to pay for, but which will help them keep their purchasing behaviour anonymous.
Generational differences are emerging
Will Gen Y and Gen Z have the same expectations of the shopping experience, and the same preferences, that their parents did? Retailers are already grappling with how to address younger consumers. In contrast to their parents, this age group is staying at home longer, and learning to live with less. Combined with less stable employment, this is already leading to a preference for a sharing economy, where everything from cars, to homes, to appliances, can be shared. Everyone has now heard of accommodation sharing site AirBnB, or GoGet car hire. But there are also sharing services aimed specifically at women. For example, Bag, Borrow or Steal allows women to rent a special occasion handbag which they cannot afford to own. Rent The Runway, as the name implies, allows women to wear special occasion designer gowns for an affordable one off use. Social networks and online services are integral to these new approaches to 'shopping'. Given the popularity of these services, this trend is bound to continue.
1 http://www.vendhq.com retail-trends-and-predictions
2 http://mashable.com/2010/10/21/ fashion-digital-tools/
3 http://mashable.com/2010/10/21/ fashion-digital-tools/
4 http://en.wikipedia.org/wiki/YOOX
5 http://en.wikipedia.org/wiki/YOOX
6 http://cdn2.yoox.biz/yooxgroup/pdf/yooxgroup _fy2013_results_pressrelease_eng.pdf
7 http://en.wikipedia.org/wiki/Shopcade
8 http://www.emarketer.com/Article/Retailers-Look-Merge-Offline-Online-Shopping-Experiences-2014/1010812
Sahar Al Baharna is a social entrepreneur and corporate trainer. She is the founder of Humanex, an events and training company based in Bahrain with a focus on women's leadership. She obtained her MBA from IE Business School in Madrid with a specialization in Global Management. Sahar is a supporter of women's empowerment and has organised several women leadership events in Bahrain. She has over eight years of experience in the IT industry and is a mother of two girls. Having experienced what it's like to be a working mother, and seeing many women in the Middle East give up their careers as early as in their mid-twenties because they cannot balance between work and motherhood, encouraged her to create more solutions to empower working mothers. Sahar organised the first women's leadership event in Bahrain in 2010. Sahar is currently based in Melbourne, Australia with her family, and contributed to the development of the third edition of The Mobile Century through work as Associate Editor.