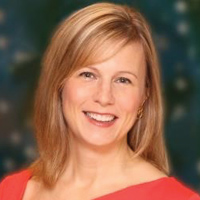 MARY PATTERSON CLARK
Chief Product Officer and CMO, Synchronoss
Consumers increasingly want the ability to access all aspects of their digital life anywhere and anytime. They also want the simple, easy-to-use experience now made ubiquitous by Facebook, Amazon, Apple, Net ix and Google (FAANG). These companies, which have grown up in a native IP world, have kept simplicity at the center of their user experience. Unfortunately, for many mobile operators and broadband providers who started way before being a "digital native" was a thing, keeping it simple may seem like an unattainable goal, given the growing complexity of the digital landscape.
The key to helping customers – both enterprises and individuals – get their digital worlds under control is to help them realize that today content is worth much more than the device. Devices are being lost, stolen and damaged at a growing rate, but the amount of personal and business-related content on them keeps accumulating. While insurance can cover the replacement cost of a phone or laptop, it cannot recover the loss of an important contract, the first draft of a novel, family photos from a recent holiday or information-heavy messaging communications.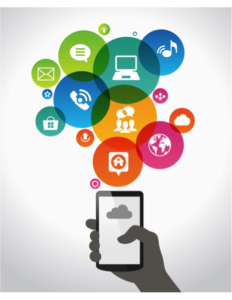 Many operators and broadband providers have recognized that part of their value proposition is helping businesses and individual customers to trust them to reliably store and protect their critical content through the cloud.
Convincing anyone to leverage the cloud should not be dif cult once they understand that the cloud will:
Protect Content: A cloud solution that backs up, syncs and restores content provides the user the ability to securely protect documents, messages, contacts, photos, videos and more in case a laptop crashes or a mobile phone is stolen.
Give Full Access to Content, Anytime and Anywhere: Whether streaming music to a home entertainment system or sharing a presentation at an off-site meeting, the cloud gives customers the freedom to access their business and personal content where and when they need it.
Allow Easy Sharing of Content: The cloud also makes it easy to share important les, documents, photos and videos – especially those too large to email – through cloud functionality. Just as importantly, the owner of the data has the ability to manage who has access to specific files.
Consolidate Contacts: The cloud gives your customers the ability to create a single, consolidated contact list across all devices and third- party services, alleviating the worry about lost email addresses or phone numbers.
These values are now mostly recognized as consumers and businesses alike use the cloud for many aspects of daily life. The key decision that needs to be made next, especially as we consider the plight of mobile network operators who must create new revenue while driving down costs in anticipation of 5G investments, is how to prioritize projects like cloud and how to promote them.
TRUST IS CRITICAL
By offering a cloud solution to customers, operators and broadband providers can create a completely different value exchange. They change the conversation from a focus only on the customer's monthly bill to an engaging interaction related to that customer's most valuable digital assets. Moreover, being offered a cloud solution by an already trusted service provider eliminates many of the concerns end users have about storing their valuable content in the cloud.
This is especially relevant when considering the results of a 2018 survey by Sapio Research. In that survey, 62 percent of respondents stated that when it comes to protecting their data, they trust mobile operators more than over- the-top players. Moreover, 56 percent of the respondents who stated that they trusted their mobile operator more than over-the-top players also said they were more willing to share their personal data with those operators.
AN EXISTING ECOSYSTEM
Another reason operators and broadband providers are well-positioned to serve as a cloud provider is that they already have the right ecosystem in place. Some of these key elements include:
Customer Service: Existing customer service channels that have been used to onboard new customers or to help existing customers manage their services provide a familiar method of interacting with a known company – a rarity with FAANG organizations – allowing for further differentiation by the operator.
Device Buy Flow: Because the operator controls the device buy ow that the customer goes through when obtaining service for the first time or upgrading service, the operator has an opportunity to upsell additional services, including cloud offerings. The same goes for broadband providers, as well.
Existing Billing Relationship: Both pre-paid or post-paid end users have payment methods already in place for the most part; therefore, adding a new service such as cloud storage is not difficult for either that end user or the provider.
A REVENUE OPPORTUNITY
As the amount of content that individuals consume continues to grow at exponential rates, individual reliance on a personal cloud will soon become completely ingrained in our digital behavior, much as we rely on Wi-Fi today. If operators are going to reap the benefits, including the opportunity to generate new revenue, now is the time to launch personal cloud solutions and create a stronger long-term financially rewarding relationship with their customers.
As service providers around the world come to grips with the convergence we see in the telecommunications, media and technology sector, they continue to look for ways to expand their value. For most, buying media content companies or merging with other companies is rare and reserved for the very largest of businesses. Instead, they should focus on offering a set of solutions – one of which is a simple, easy-to-use personal cloud offering – that will expand their value with their customers, thereby changing the dynamic from a provider of connectivity to one of true value for some of the most important things in our lives.
---
Mary Clark is the Chief Product Officer and Chief Marketing Officer of Synchronoss. In this role she is responsible for global product management, marketing and communications. Prior to joining Synchronoss, Mary served as the Chief Marketing Officer and Senior Vice President of Roaming at Syniverse. Throughout her 25 years in mobile, she has held several executive-level positions and currently serves as a Board member for The CTIA Wireless Foundation and is an industry advisor for Astra Capital Management. She has been an active industry speaker as well as a contributing writer for Global Telecoms Business and CMO. com. Mary is a champion of gender diversity and has been heavily involved in the Women4Tech program founded in 2016, the GSMA's program on promoting women leadership in mobile technology. Her recognition spans from being named to the National Diversity Council's "Top 50 Most Powerful Women in Technology" list in 2016 and 2017 to Mobile Marketer's "Mobile Women to Watch 2016" list. Most recently she was named to Capacity Magazine's 2018 20 Women to Watch 2018, a list of some of the most prominent women in telecom. Ms. Clark holds a Bachelor of Arts in communications from the University of Delaware.