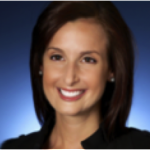 By Danielle Brown
Vice President and Chief Diversity Officer, Intel[1]
Just over a year ago, in January 2015, Intel CEO Brian Krzanich stunned the tech sector with an announcement of Intel's Diversity in Technology Initiative[2]. This initiative committed Intel to reaching full representation of women and under-represented minorities in its workforce by the year 2020, and included a $US300 million investment to encourage more diversity at Intel and within the technology industry at large. This was followed on June 9 2015 by the announcement by Intel Capital of the Intel Capital Diversity Fund – to invest $125 million in technology start-ups led by women and underrepresented minorities. In this exclusive interview with The Mobile Century (TMC), Danielle explains the reasoning behind this impressive and unprecedented investment by Intel in diversity, and provides a report card on progress in the program's first twelve months of operation.
___
TMC: Congratulations, Danielle, on being selected to lead Intel's Diversity in Technology Initiative, as Intel's Chief Diversity & Inclusion Officer. Can you explain in more detail what the program is about and the thinking which led Intel to prioritise diversity as an area for major investment?
Ms Brown:Thank you, my team and I are thrilled to have the opportunity to lead this important work for Intel.
Our goal with this initiative is to deliberately and intentionally diversify our workforce while also extending our reach to impact the industry and innovation ecosystem. Intel is evolving, and we firmly believe that diversity & inclusion are driving forces behind Intel's growth and relevancy.
Intel's Diversity in Technology initiative seeks to increase diversity and inclusion at Intel and in the technology industry. A year ago, our CEO, Brian Krzanich announced Intel would lead by example, starting with a bold new goal to achieve full representation of women and underrepresented minorities in Intel's U.S. workforce by 2020. This means that Intel's workforce will be more representative of the skilled talent available (market availability) in the U.S. in the positions for which we hire. We believe that diverse teams, thinking and leadership styles create more opportunities for innovation, creativity and strategic thinking.
In addition to Intel's own workforce goal, Brian said Intel would also invest $300 million to help build a more robust pipeline of technical women and under-represented minority talent, to support hiring and retaining more women and underrepresented minorities, to invest in women and minority-owned businesses, to diversify our supply chain and fund programs to support a more positive representation of women and underrepresented minorities online and in the smart, connected world.
TMC: Silicon Valley and the US Tech Sector is often criticised for its lack of diversity, which in turn will lead to a reduction in Silicon Valley's leadership in innovation and creativity. What do you see as the real link between diversity of workforce and innovation?
Ms Brown: It's true that the technology industry has tended to be less diverse than the world at large with respect to the types of people, experiences and backgrounds that they represent. We believe diversity and inclusion brings new ideas, offers different perspectives, and invites fresh insights to our business challenges and market opportunities. Intel is evolving, and we see diversity and inclusion as a driving force for our future growth.
At Intel, we must grow our new and emerging businesses while keeping our core business strong and relevant. To do this, we need a village. And not a village of "like minds," we need individuals and teams with different backgrounds, new perspectives, diverse ways of thinking and problem solving. It's this diversity of thought, experience, and styles that will drive more creative, more innovative and faster solutions to the complex challenges and opportunities required for our growth.
Besides simply driving for diversity, we must foster an inclusive environment. Inclusion is essential for innovation and growth; it means employees feel free to bring their full selves to work, offer unguarded, authentic perspectives, and find a respectful place for those ideas. We believe that real change comes from both diversity and inclusion. We are thrilled that a 2015 Pay Parity audit showed that we achieved 100% gender pay parity across U.S. job types and job levels for 2015. This means that in the US men and women at the same level of the organization are paid the same for their work. We look forward to maintaining parity.
Beyond our fundamental belief in diversity and inclusion, the business case is solid. Startups that have more women in senior positions are more successful than those that do not, according to several studies. And private firms led by women achieve a 35 percent greater return on investment. Meanwhile, McKinsey predicts more people will need to enter the U.S. workforce to sustain the country's historic rate of GDP growth. Women graduate with college degrees at rates greater than men; Hispanics will account for most of the country's future growth for the next 35 years, according to Nielsen. Nielsen also reports that African-American buying power will top $1.3 trillion by 2017. And the United States is expected to reach minority-majority status by 2043, less than two generations from now. That means the economy of tomorrow is likely to be driven in greater part by women and underrepresented minorities.
But although diverse teams and companies create more opportunities for innovation, creativity, and strategic thinking, only 15 percent of venture capital-funded companies have a woman on the executive team, and woman CEOs and founders, receive only 3 percent of total venture capital dollars. Furthermore, fewer than 1 percent of the founders of Silicon Valley companies are African American or Hispanic.[3]
At Intel, we see improving our workforce representation as critical to keep us at the forefront of a fast-changing and evolving technology industry. We want to ensure we are delivering products and solutions that meet the needs of all our customers.
TMC: Intel Capital also set up a Diversity Fund last year. What is the focus of this fund, and how will it serve Intel's overall diversity objectives?
Ms Brown: The Intel Capital Diversity Fund, the largest of its kind, identifies and invests in women and minority-led technology start-up companies. The fund will invest $125M over five years on a broad spectrum of innovative companies to ensure that funded entrepreneurs enjoy the access to business development programs, global network, technology expertise and brand capital their talents deserve. This fund further underscores Intel's broad commitment to diversity and inclusion in all aspects of its business.
Our CEO, Brian Krzanich, nominated Intel Capital Managing Director and Vice President Lisa Lambert to lead this fund, applying the same intent and effort to our investment portfolios by investing in high-growth companies led by women and underrepresented minorities. These groups are powerful consumers and influencers whom we expect to play a greater role going forward in the technology industry as creators and leaders. Lisa is herself a software engineer and accomplished tech investor who leads Intel Capital's investments in software and services. She also knows from experience that the biggest hurdle for such entrepreneurs often isn't the quality of their ideas, but the connections, experience and funding to make them scale.
Intel Capital is committed to investing in the best talent from a myriad of backgrounds to cultivate brilliant innovations that serve the needs of a diverse public. This fund enables Intel as a company, and Intel Capital as one of the largest sources of venture capital, to chart a new approach to diversity in an industry that desperately needs one; expand the market for Intel products and services, and help sustain the long-term strength of the U.S. economy.
TMC: What does Intel Capital hope to achieve from the fund? Is this good business strategy, or just good PR? What are the goals and metrics for success?
Ms Brown: While we believe the recent debate about and attention to the lack of diversity in tech and venture capital is healthy and timely, our Diversity Fund is not a reaction to those events but rather a sign of Intel's desire to lead on this important issue. The fund enables Intel as a company, and Intel Capital as one of the largest sources of venture capital, to chart a new approach to diversity in an industry that desperately needs one; expand the market for Intel products and services; and help sustain the long-term strength of the U.S. economy. It will have a meaningful impact on making the start-up workforce more reflective of our broader society and economy.
We hope over the next five years to achieve a significant increase in the number of women and underrepresented minorities who enter the start-up pipeline, build successful companies and, where appropriate, make exits. Intel Capital Diversity Fund enables us to demonstrate to the venture industry that backing diverse entrepreneurs isn't just the right thing to do – it's good business. While we are open to considering start-ups from any and all sectors, we are focused on investing in companies that demonstrate a strategic alignment to Intel Corporation's business units and primary sectors of focus.
We expect to invest roughly one-fifth of the $125 million each year for the next five years. However, in some years, we may invest more than others. For the foreseeable future, we expect that we will focus on the U.S. market.
TMC: Besides this fund, what else is Intel currently doing to support and drive workforce diversity and thereby to drive innovation and creativity?
Ms Brown: We are making a range of investments and introducing a number of initiatives focused on creating an inclusive environment, retention, and on supporting the pipeline in our local communities.
For example:
• Hiring and Retention- We will continue to raise the bar on our hiring and retention goals, and we will drive accountability by making progress to these goals a part of all of our employees' annual bonus.
•Launching our enterprise-wide GROW program. GROW is Intel's approach to building an inclusive, high growth culture. Based on the latest neuroscience, it is focused on action, creating a seamless, cross-company method of making new habits and learning together. GROW engages every single employee, simultaneously, in creating the same level of breakthrough for inclusion that we do with our technology.
• We plan to do in-depth research on both internal and external drivers of progression and retention for our underrepresented minority populations in the U.S. and share findings with the industry in our 2016 mid-year report.
•Inclusion Online: Hack Harassment. In January, Intel partnered with Vox Media, Re/code and Born This Way Foundation to co-create Hack Harassment, a new, collaborative initiative to fight online harassment and provide safer, more inclusive online experiences. After a series of hackathons and growth in partnerships, findings, recommendations and progress will be announced at the Code Conference in June 2016.
•Family friendly benefits for Intel employees will be increased. From 2016 we are quadrupling and expanding our fertility coverage, and creating many benefits to support working mothers and fathers.
•We are collaborating with the Oakland Unified School District on a $5 million investment to help build the pipeline of diverse engineers in the tech industry.
•Finally, we are committed to transparency. We will continue to share publicly our goals, our progress to them, and our detailed workforce data, including how many employees left the company.
TMC: Finally, how can others become involved in and support this great diversity initiative, for the benefit of the whole industry? Would you welcome offers of support from the GTWN membership, and if so, how could we support your efforts, not just in the US, but more broadly?
Ms Brown: At Intel, we welcome the input and contribution of the GTWN membership and its supporters in this important work. It is wonderful to know that an organization such as the GTWN exists, to support senior women in the tech sector, and that the organization has many male champions as well. As we take Intel's Diversity program forward into 2016 and beyond, we will be reaching out to as many women as possible in our ecosystem, including the GTWN, and keeping them abreast of opportunities to get involved. Together, let us make 2016 a great year of achievement for diversity in the technology industry.
___
1Danielle Brown is Intel's Chief Diversity & Inclusion Officer, leading execution of the company's 2020 Diversity & Inclusion goals announced in early 2015. She has been involved in Diversity & Inclusion work throughout her career, including the past seven years at Intel.
2http://www.intel.com/content/www/us/en/ diversity/ -at-intel.html
3Sources: Babson College Diana Report on Women Entrepreneurs; CB Insights Venture Capital Human Capital Report.